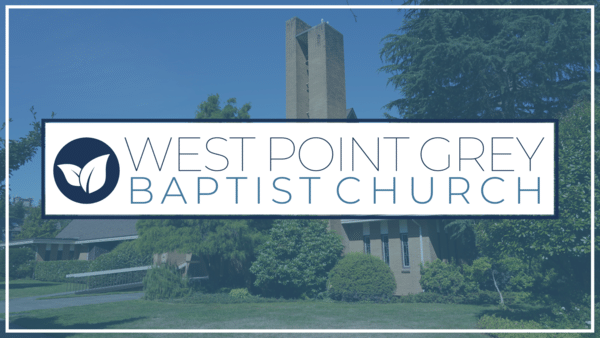 Zoom Link
January 29, 2022
Zoom Times
10:15 Zoom Opens (Text Chat Available)
10:30 Service
After the Service - Visiting on Zoom
Welcome to church at West Point Grey! Click the zoom button above at 10:15am this morning to join. The service begins at 10:30am.
Visiting After the Service
You are invited to stay online after the service to visit on Zoom.
Meeting ID: 819 7304 6522
Passcode: 196397
Important Note
Because we are a community that sees and interacts with each other online, it's important for us to know who you are on Zoom. If staff and the tech team are unsure who you are, they will send you a chat message in the Zoom waiting room. If you have trouble with the chat, you can also send an email to worship@wpgbc.org identifying your name and how you found out about the Zoom service.
Adjusting Your Sound and Screen
Adjusting Your Sound Volume
Some of you might notice that your sound is soft, while for the others the sound is loud and clear. Did you know that your computer has a Zoom volume adjustment, in addition to your computer volume? Your Zoom speaker volume might be turned donw. Here is a link to instructions on how to adjust it: https://techswift.org/2020/04/03/how-to-adjust-volume-in-a-zoom-meeting/
Adjusting Your Screen View
During the service, you will see the slides on the left side of your screen and video(s) on the right.
Change Your View
Click "View" at the top right of your screen.
Choose "Speaker" to see the person speaking.
Choose "Galley" to see videos of many others on zoom with you.
Some people like to use Gallery View during songs, and Speaker View at other times. To help create community, try leaving your video on, especially during the songs!
Make Slides Smaller or Larger
Place your mouse on the vertical line between the slides and video.
Hold down the mouse button.
Slide left or right.
Before the service starts, you might like to watch this video example. Start watching at 40 seconds, halfway through.
Tech Team Note
If you notice a sound or video issue that continues on for a few minutes, please send a message to West Point Grey Baptist Church in the Zoom chat.
Sometimes it takes a little time to find the cause of the problem. We have many connected tech devices, and there are almost always many possible causes.
Thank you for your graciousness and encouragement for the Tech Team!
We are followers of Jesus, seeking to live as a community of refuge, welcome, and transformation.
Our address is: 4509 W 11th Ave, Vancouver, BC V6R 2M5, Canada