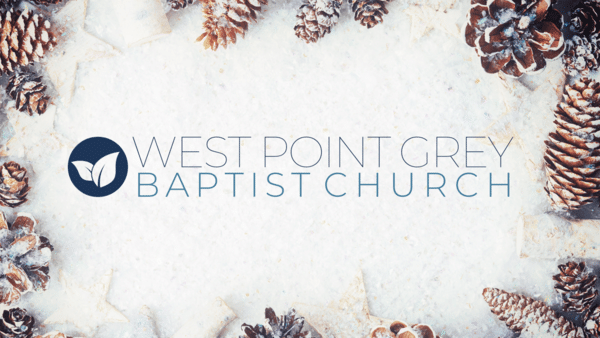 This Week...February 3, 2023
Mercy, Mercy, Mercy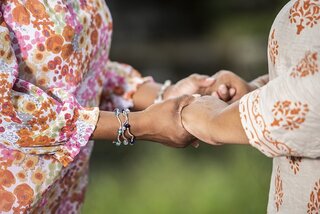 Last week, Norma reminded me of another song about mercy from the Porter's Gate Project called "Have Mercy On Me." (Thanks Norma!) Mercy is something I need to reflect on again and again. It's easy to forget about mercy in each day's list of "To Dos." Reflecting on mercy reminds me that there are people with greater challenges than mine, in big and small ways. It reminds me to take time for the needs of others. And it reminds me to accept God's mercy towards me.
Here are the words of the first verse of "Have Mercy On Me."
The goodness of the Lord is the kindness of the Lord
With every breath we take the gift of life and grace
The power of the Lord is the meekness of the Lord
Who bore humanity with brave humility
This weekend, reflect back on last Sunday's scripture passages Hosea 6:1, Hosea 6:4-6, Proverbs 18:23, and Matthew 5:1-10. What is God saying to you about his mercy today?
Listen to Have Mercy On Me by David Gungor and Latifah Alattas (CCLI Song # 7097864, License # 417805). How can you incorporate God's mercy into your coming week, towards yourself and towards others?
Peace,
Heather, Worship Coordinator
___________________
Have questions and wondering who to contact?
Anything relating to worship services: Heather at worship@wpgbc.org
Anything else related to the office, building use, church directory, weekly emails, who to talk to about a question, etc: Anne at office@wpgbc.org
This Week's Announcements
Film Night - Feb 4 (Saturday - sign up required)
This Sunday
Prayer - Friday Prayer (Feb 10 at 7:30pm)
Weekly Gatherings
Meaningful Aging Seminar (Feb 18, University Chapel)
Opportunities to Serve
Church App and Directory
Missing Emails?
Ways to Give
Connect
1. Film Night - TOMORROW NIGHT (Saturday)

Join us for another Fantastic Film Night - Feb 4, 2023 (Saturday)!
Our film nights feature award winning films and discussion facilitated by celebrated film critics Paul Stevens and Pastor Bob. :) It won't be boring!
Location: The Hawes'
Limited seating for 14 but if there are more than 14, this will be moved to the Watson Room at the Church
7:00pm - Tea/coffee and Goodies
7:30pm - Film (to be announced)
2. This Sunday
Worship Service
10:30 AM - Join us for in person service or on Zoom.
If you aren't receiving the Zoom link on Sunday mornings and would like to, please contact the church office.
This Sunday, Pastor Bob Jones will continue with our current sermon series: The Beatitudes of Jesus: Being a Spiritual Zero and the Good Life, speaking on: Purity of Heart is to Will One Thing. (Exodus 33:18-23, Acts 7:54-60, 1 Corinthians 13:11-12, Matthew 5:8)
The Sermon Series Guide can be found HERE.
Missed previous sermons or want to listen again? You will find them HERE. Our apologies for some missing sermon recordings which are unavailable due to technical difficulties.
Adult Education
9:15am-10:15am with Paul Birch, Room beside the elevator. We on a study on the Book of Revelation. Everyone welcome!
9:15am-10:15am ESL Bible Reading with Margaret Birch, AE Room. New participants are welcome, but need Intermediate English.
Children and Youth
Grades 1-5 in person, 10:30am. Children join the adults for the first part of the service. They are directed to go downstairs to their groups partway through the services. Parents or caregivers: please pick up your children downstairs after the worship service.
Youth Grades 6-12, in person and on Zoom, 10:45am. Hybrid format in person in the youth room downstairs, and on Zoom.
Please email the church office if you would like more information.
Please register your children for our Sunday morning program. https://pointgreychurch.ca/kids-pre-registration
We require parents to fill out our registration form at the beginning of the school year so that we have all the information we need to care for your children.
3. Prayer

Friday Night Prayer - Feb 10 at 7:30pm - AT THE CHURCH (Library)
The second Friday each month, everyone is invited to prayer. This is a time for prayers of worship, thanksgiving, and needs both here and around the world. We will be meeting in person beginning January 13 at the Church in the Library (beside the elevator)
Organized by Elaine Cheung.
Sundays After Church Service
If you have a need for prayer, members of our prayer team will be available at the front of the church after service.
Tuesday Mornings
10:30am at the Church in the Watson Room
Prayer Requests
To submit prayer requests to the volunteer prayer team, please visit the prayer page on our website: https://pointgreychurch.ca/prayer
Please pray for those who have health concerns or are unable to join us: Jeanne Elliot; Jim Hirtle; Judy Koren; Joan and Henry Kroeker (Purdy Pavilion); Sheila & Doug Johnston; Eric MacKenzie; Dick Williams; Gordon Saunders; Margaret MacPhee
4. Weekly Gatherings
Meeting format varies by group (in person and/or zoom) and sometimes changes. Please contact the group leader or the church office (office@wpgbc.org) for more information.
Men's Study and Breakfast: Tuesdays 7:00-8:00am on Zoom (Paul Birch) All men welcome!
Prayer Meeting: Tuesdays 10:30am at the Church in the Watson Room (Maureen McKevitt) Everyone welcome!
Chinese Bible Fellowship: Fridays 7:00-9:30pm (Jenny Gu & Mabel Chau) (Zoom)
Men's Addiction Recovery: Saturdays 10:00am-12:00pm (Dan Gowe)
5. Institute for Marketplace Transformation

Meaningful Aging is designed to help you in your journey as you grow older, aiming to understand that our goals and abilities change as we enter different stages of our lives, all the while knowing that our significance does not diminish.
DATE: February 18, 2023 (Saturday)
TIME: 9:30am - 3:30pm
VENUE: University Chapel (5375 University Blvd, Vancouver)
PRICE: $20 (early bird - includes lunch) | $30 at the door
REGISTER HERE
This event is designed for:
the senior who is active and wants to get more out of life.
the middle-aged person who is thinking about making retirement meaningful: to consider retirement as an extended holiday leads to disappointment.
anyone who has an aging family or friends who will need care.
all clergy who need to understand how successful aging benefits their congregation.
Featured presenters:
Dr. Paul Stevens (Chairman of the IMT and a member of our WPGBC Community)
Dr. Paul Pearce (Co-founder and current consultant with the Centre for Heathy Aging Transitions)
Dr. Margaret Cottle; MD (Palliative Care Physician in Greater Vancouver)
Dr. Sharon Chapman; MD
Mary Dickau
Organizers:
CHAT Canada - CHAT Canada facilitates the ongoing conversation around healthy aging – physically, socially, emotionally and spiritually. Check in regularly to find media, articles, and contributions from the community of older adults about the experience of aging.
6.

People serve in our church for different reasons: to connect with and support each other, learn and grow, and to show God's love in practical ways. There are lots of ways to join in! If you'd like to know more, please talk with Heather Enns or one of the team leaders, or contact the church office.
7. Church App and Directory
8. Missing Emails?
On occasion, an email from the church doesn't arrive. In most cases these emails are in the spam folder. What to do?
Check your spam folder. Mark any church emails there as "not spam."
For Gmail, create a filter so emails from the church office don't go to spam. Instructions here.
If the expected email wasn't in spam, please email the church office directly so we can help you!
10.

We are followers of Jesus, seeking to live as a community of refuge, welcome, and transformation.
Our address is: 4509 W 11th Ave, Vancouver, BC V6R 2M5, Canada