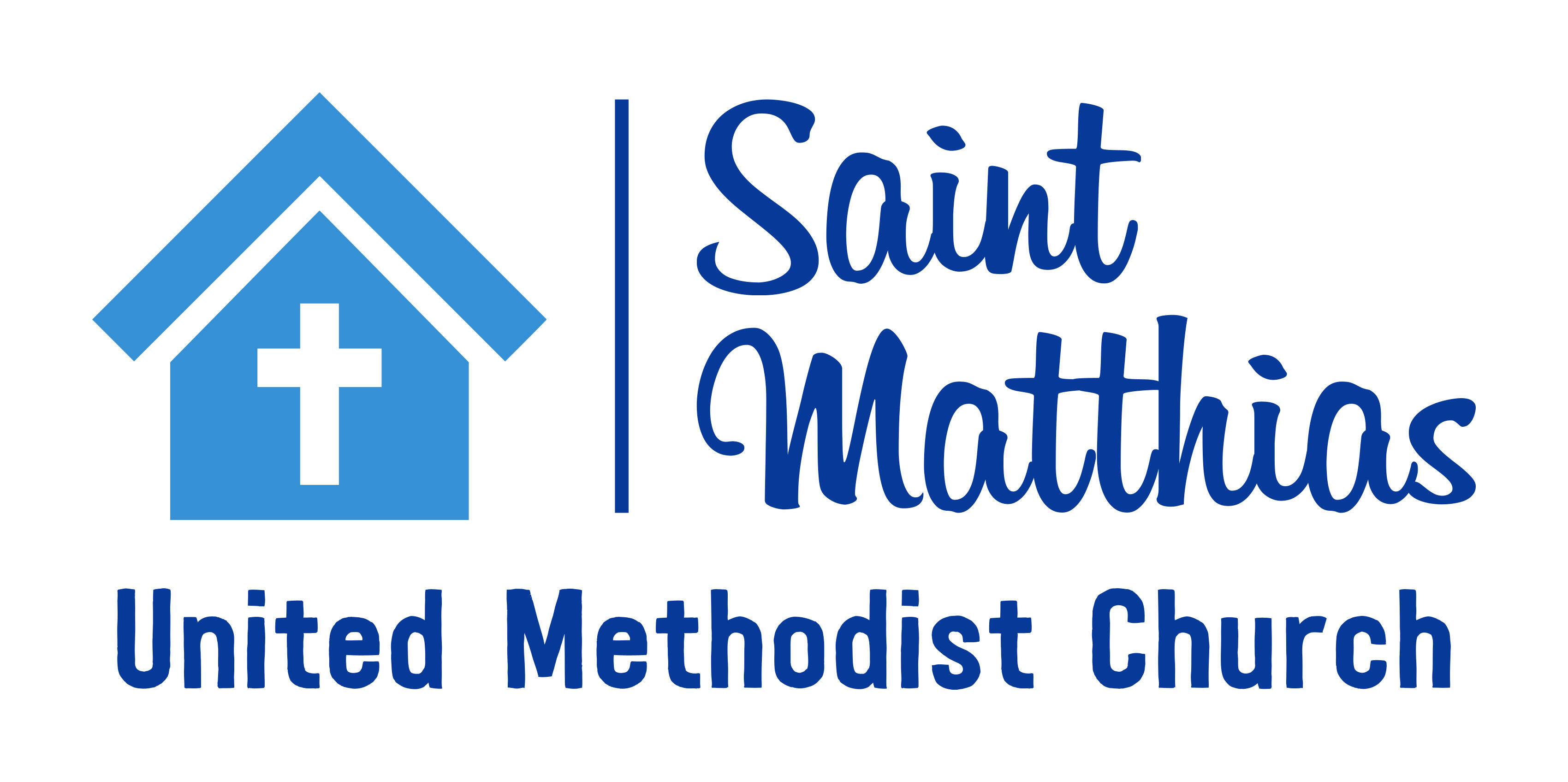 St Matthias United Methodist Church
February 19, 2023 Greeting & Opening Prayer Music Community Time and Prayer Scripture Readings Sermon Music Celebration of Holy Communion Music Blessing
Highlights of January 2023 Leadership Team Meeting
· Sanctuary Upgrade: The new lights and microphone have been installed. Microphone and camera not yet attached to soundboard. Some tweaking yet to be completed. Training will be scheduled for the video recording system, and an appeal will be placed in the bulletin for people who wish to be trained.
· Parsonage Sale: Closing on the parsonage has still not taken place. Awaiting final approval by judge. If not settled soon, we may need to enter into a short-term rental agreement with the purchaser. Court case with previous tenant pending.
· Grant Application: The grant application submitted by due date. Once review process completed, applicants in contention will be interviewed prior to award decision being made. Mary will check on timeline.
· Finances: As of December 31, 2022, revenue was collected at 85.4% ($217,903.52), with expenses totaling 92.5% ($235,499.77) of 2022 budget, resulting in an end-of-year deficit of $17,596.25. SDAs total $57,610.34. The approximate $29,000 in the Parsonage Fund SDA will become unrestricted once the parsonage sale is finalized; however, it is already in the checking account and will not impact the balance.
2023 Budget: The expense side of the 2023 budget in the amount of $248,007.29 was approved. At the end of the Stewardship campaign in February, the revenue side of the 2023 budget will be formulated by Finance and forwarded to Leadership for approval.
Approved the creation of a 2nd Assistant Treasurer position to sign checks in the event the Treasurer and 1st Assistant Treasurer are unavailable. Approved Peg Jones to serve in that position. Approved changes to signers on the operating checking account and online banking access authorizations at C&F Bank due to new officers effective 1/1/2023.
· Trustees: Water pipe leak repaired in craft supply room. Quote obtained for new timers for lights in the parking lot.
If you have any questions or need clarification on anything, please do not hesitate to contact Pastor Bert or Tammi Ellis, Leadership Team Chair.
You Can Make a Difference
Everyone has a purpose and gifts from God. There are several ways you can live your faith through your presence, prayers, gifts, service, and witness at St. Matthias. If you feel called to serve in one of the many ministries here, please remember to complete the "You Can Make a Difference" time and talent survey. They are located by the Sanctuary on the table next to the prayer requests and available at the link below.
https://docs.google.com/forms/d/1_TxnvW0mNOqeBd-_ZQ_F6tEyh84qMWme52-zXJZl4C8/edit
Thank you for joining us for worship with St. Matthias UMC!
If you would like to learn more about us please visit our Facebook page or Youtube channel.
Lyrics and music used by permission CCLI License I# 1163971
Live Stream by permission CCLI License # 20109731
Additional graphics and content adapted with permission from skitguys.com and ministrypass.com.
Let us get to know you!
Please take a moment to send us your information so that we may stay connected with you. Your information is carefully managed and protected.
How did you hear about us?