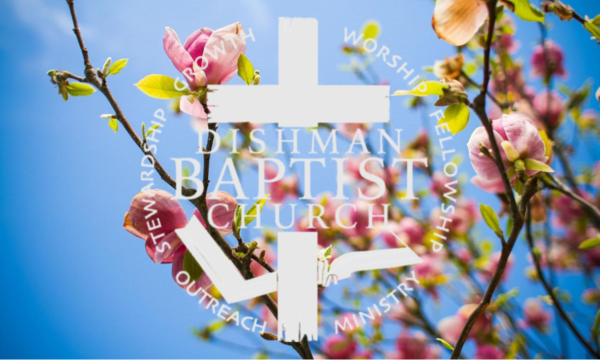 Dishman Connections
Upcoming Events
Quarterly Members Meeting
We will be having our quarterly members meeting on Sunday, April 18th right after service. We have some new members to present as well as our new membership covenant. You can read the covenant ahead of time by picking one up off the welcome center counter.
Outside Clean-up Day
Saturday, May 8th at 10AM. We will be having a clean up day here at the church. There is a lot to get cleaned up on the outside of our building and we could use your help.
Pinewood Derby Race
Saturday, April 24th at 4:30PM is our pinewood derby race! PLEASE SIGN UP!
We will be providing hot dogs, popcorn and drinks. All you need to do is bring your car to the race track! This is a free event for all ages, from kids to adults! This will be a great opportunity to gather as a church family and have some fun!
Cars are provided with the submission of a registration. After registering, contact Mary Long at mail@dishmanbaptist.org to receive your car kit. You can register by clicking the link below or visiting our website at dishmanbaptist.org.
Donations Needed
Would you like to help us out with a few things for the derby race? We are in need of Hotdog buns and individual chip bags. If you would like to donate some of these items that would be great! Every little bit helps. You can turn them into Mary Long whenever you get a chance. Thank you!
Free Air Filters
Are you in need of some air filters for your home furnace? We have brand new filters that do not fit any of the furnaces here at the church. We have 2 sizes- 16x20x1 and 20x25x1. If these fit your furnace and you would like some please contact Mary Long at mail@dishmanbaptist.org.
Wednesday Evening Bible Study
This group meets in person every Wednesday at 6:30PM. This group is lead by our Associate Pastor of Worship, Chuck Evans. He is guiding us through the book of 1 Corinthians. Anyone is welcome and encouraged to join him.
Connecting People to Christ and To One Another
Our address is: 315 North Argonne Road, Spokane, WA, 99212