Estrella Mountain Church
Newsletter December 29th, 2022
2 Corinthians 5:16-21
From now on, therefore, we regard no one according to the flesh. Even though we once regarded Christ according to the flesh, we regard him thus no longer. Therefore, if anyone is in Christ, he is a new creation. The old has passed away; behold, the new has come. All this is from God, who through Christ reconciled us to himself and gave us the ministry of reconciliation; that is, in Christ God was reconciling the world to himself, not counting their trespasses against them, and entrusting to us the message of reconciliation. Therefore, we are ambassadors for Christ, God making his appeal through us. We implore you on behalf of Christ, be reconciled to God. For our sake he made him to be sin who knew no sin, so that in him we might become the righteousness of God.

Past newsletters can always be found on our website under Loving -> Newsletters.
If you aren't attending services, please email me (jennas@emcaz.org) with any updates, prayers and praises. Thanks!
Call, email or use social media to stay in touch. Of all people, we will be known by our love for others. Hugs and prayers and blessings. We love you!
If you know of anyone who needs help, or need to contact the office, please call (623.386.0300) or email (jennas@emcaz.org) and I'll respond as soon as possible.
Living every day in HOPE!
Jenna Schutten
Upcoming Events
December
23rd - 30th Office Closed
January
1st - No Youth Group
2nd - Prayer Gathering 6:30 PM
8th - Last day to register for the Women's Retreat
17th - Membership Class 6:30 PM
19th - Prayer Gathering 6:30 AM
20th - Women's Retreat at EMC 7:00 PM - 9:00 PM
21st - Women's Retreat at EMC 9:00 AM - 3:00 PM
24th - Membership Class 6:30 PM
31st - Membership Class 6:30 PM
Weekly Youth Events
Sunday Evenings - Youth Group Jr. High & Sr. High 4:30 PM.
Wednesday Evenings - Youth Group volleyball and games 5:30 PM
Thursday Evenings - Girls Bible Study 4:30 PM
For more specific event information & how to register for different events see below or contact Jenna in the office.
Livestream - EMC Sunday Services
As we continue the transition to our new EMC website we expect our current website to be down for a few days. Unfortunately, this may effect our ability to livestream this Sunday.
Our 11:00 AM service is less crowded for those looking. We hope that many of you will be able to join us in person this Sunday.
We are streaming on Sunday, 9:00 AM and 11:00 AM.
Here's the link: https://faithlife.com/emcaz/livestream
Giving Summary
2022
YTD Budget Needs $ 506,760
YTD Actual Giving $ 590,652 116%
Thank you for your faithfulness and generosity! There are several ways you can give: we have a drop box by the office door, mail your check, use your bank's Bill Pay option and have them send your check, give as you exit the Sunday service, or give online using our website. Again, thank you!
Website/App Update

As we begin our transition to our new website our current website may be down off and on over the next week. Unfortunately, this may effect our livestream on Sunday. We hope that many of you will be able to join us in person this Sunday.
Our Estrella Mountain Church App is now available for download. In your app store search Estrella Mountain Church.
As always, please feel free to reach out if you have any questions.
Membership Class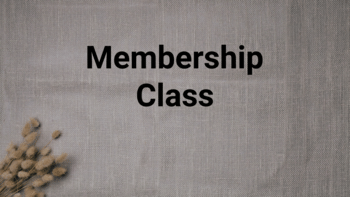 Our next membership class is coming in January.
This time it will be three 1 hour classes on January 17th, 24th, and 31st. Please plan on attending all three dates as new things will be covered each time. We are doing three 1 hour classes in place of one 3 hour class.
Classes are January 17th, 24th, & 31st at 6:30 PM in the youth room.
To sign up, email Jenna (jennas@emcaz.org).
Women's Retreat 2023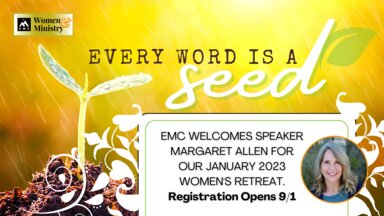 EMC Women's Ministry is hosting a local, 2-day retreat!
January 20th - 21st at EMC.
Every Word is a Seed: How Seeds of grace are planted in our life and the lives of others when we use the word of God to nourish our soul.
Margaret Allen, author, speaker, philanthropist and mentor, invites you to sprinkle seeds of grace throughout your life, from softening your self-talk to embracing truthful and compassionate interactions with others. Planting these seeds from God's word in your life will inspire and refresh your spirit!
We will have 3 Teaching Sessions, Group Discussions, Fellowship, Worship, Lunch & Snacks
Friday 7:00 PM - 9:00 PM | Saturday 9:00 AM - 3:00 PM
Registration Is Now Open: https://bit.ly/3cou9s7
Registration: 12/1 - 1/8 $75
If you would like to pay by check please register in the courtyard between services on 1/8.
Ignite Student Ministries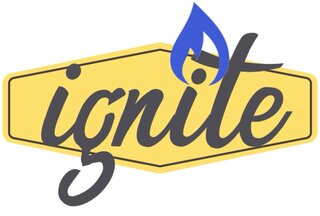 Weekly Youth Events
Jr. High & Sr. High
Youth Group: Sunday Nights 4:30 - 6:00 PM
Volleyball & Games: Wednesdays 5:30 - 7:00 PM
Girls Bible Study: Thursdays at 4:30 PM
Important Dates
January
Follow us on Instagram @emcstudents for what's happening this week. Questions? Contact David Sims at ignite@emcaz.org for more info.
Women's Ministry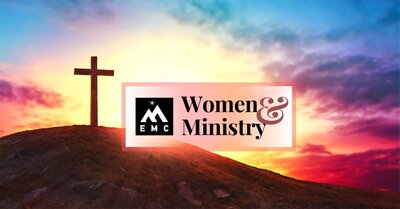 Getting Healthy Group
Meeting the second and fourth Wednesday at 6:00 PM in the church office conference room.
A group of women meet on the second and fourth Wednesday of the month to discuss health and nutrition. Melissa DiLuzio is a certified holistic health coach and is teaching the group about nutrition! Prayer, encouragement, and accountability are also important parts of the group.
Questions? Contact Kristine Harkins kristine@dcharkins.com
Bible Study
Join us Mondays at 6:30 PM or Fridays at 9:30 AM.
The Monday evening group meets at 6:30 PM in the youth room. On January 2nd they will start Isaiah by Melissa Spoelstra. Contact Sabrina Cohen with questions at scohen25@yahoo.com.
The Friday morning group meets in room 214 at 9:30 AM. They are currently on a break until February.
Estrella Kids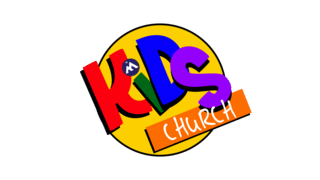 Kids Church is offered during the 9:00 AM Service
All our kids, from the toddlers up through 5th grade will meet in the courtyard for check-in and then head to their classrooms from there.
Toddlers and Preschool will meet in room 214 and Kindergarten through 5th grade will meet in the Student Center. Each group will have a blast as they dive into scripture, sing worship songs and hear Bible stories about Gideon, Samson and Elijah, just to name a few! Every month the kids church works on a memory verse with the kids.
Children are always welcome to join their parents in the worship service.
Have questions? Contact Jessica Sims at jessicas@emcaz.org
DECEMBER MEMORY VERSE
"For unto you is born this day in the city of David a Savior, who is Christ the Lord." Luke 2:11
Men's Bible Study

All men are invited to join us Wednesdays at 7:30 PM or Fridays at 8:30 AM.
The Wednesday evening group is studying Acts and meets the 2nd and 4th Wednesday of the month at 7:30 PM. Contact Pastor Denny for more information dennyh@emcaz.org.
The Friday morning Al Thomason Men's Bible Study meets at EMC in the youth room at 8:30 AM.
Prayer Gathering

Meeting the first Monday @ 6:30 PM and the third Thursday @ 6:30 AM, office conference room.
January Prayer Gatherings
Monday, January 2nd at 6:30 PM
Thursday, January 19th at 6:30 AM
February Prayer Gatherings
Monday, February 6th at 6:30 PM
Thursday, February 16th at 6:30 AM
Looking For Ways to Volunteer?

EMC has a number of ways you can serve at EMC or with other ministries around Goodyear/Phoenix.
Serve at EMC
We are looking for volunteers to help with Kids Church, Ignite, Communion and more. If you are interested in serving at EMC please contact Jenna, jennas@emcaz.org.
Other Ways to Serve
BBQ Mission
BBQ Mission: Is a Christian non-profit organization promising to deliver hand made food to underdeveloped and marginalized communities of Arizona, and the world. Join them the 1st Saturday of the month, on Mondays, or on Wednesdays as they go out into the communities and serve.
Donations & Volunteering can be done through BBQMission.org
See what they are doing on their instagram page, @bbqmissionllc
You Matter Ministries
You Matter Ministries purpose and mission is to minister to those who are homeless and hurting by preaching The Good News of Jesus Christ, offering prayer, providing meals, hygiene packs, and when possible, a clean change of clothing.
You Matter Ministries is looking for donations of peanut butter, jelly, and bottled water. Every week they come pick it up and distribute it in and around Phoenix. Please consider bringing some items to donate to them. Our donations cover what 16 churches gave in the past. With all the challenges of the past year, your generous heart shines through!
Circle On
Circle On provides blessing baskets to those in our community going through difficult times. They are looking for items to be donated for their blessing baskets. If you are interested in donating items please see the list below and drop them off in the basket in the back of the sanctuary.
Basket Items Needed:
Small baskets, ribbon
Pampering items like, fluffy socks , lotions/ bath salts, candles
Inspirational Books/Devotionals/Journals
Cups
Small blankets
Chocolate/Candy, Tea/Coffee /Hot Chocolate
Playing cards/Small games
Gift Cards
For questions about Circle On please reach out to Kim Bergay kbergay@yahoo.com.
When bringing donations during the week please bring them to the back of the church office. Drive around to the back of the church parking lot and look for the blue door. Office hours are Monday - Thursday 8:30 AM - 12:00 PM.
Estrella Mountain Preschool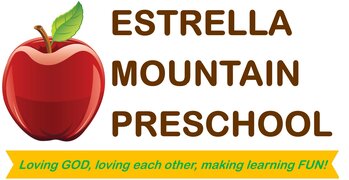 The 2022-23 school year has begun! There are a few remaining spots for the current year, to register complete the application online. If you have questions about the preschool go to https://empreschool.com to learn more or contact Lisa Tucker, info@empreschool.com or 623.476.5578.
Our address is: 10485 South Estrella Parkway, Goodyear, AZ, 85338