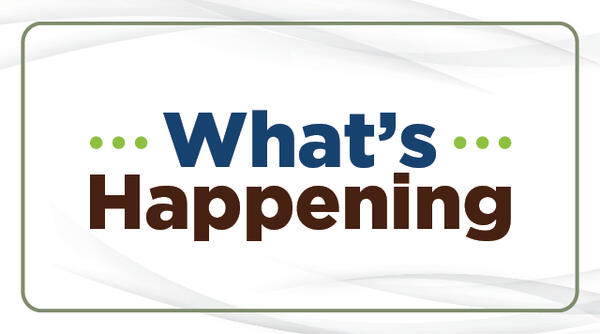 MEFC Connections
Week of April 17 to April 23
Welcome to our Weekly Newsletter!
In this newsletter you will find an outline for our upcoming sermon, sermon follow up questions, news, and more! Is there something that you'd like to share in an upcoming newsletter? Contact Megan at 308-832-1574 or mindenefree@gmail.com with requests.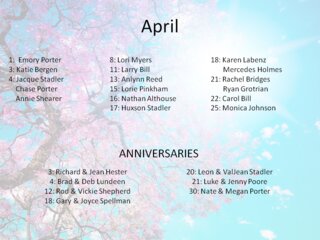 Title: "The Stubborn Determination Of Jesus."
Passage: Luke 9:51-56
Outline:
1. Jesus Christ Is Stubbornly Determined.
2. The End For Which Jesus Christ Is Stubbornly Determined.
3. Why Jesus Christ Is Stubbornly Determined.
4. The Ways The Stubborn Determination Of Jesus Should Encourage Us.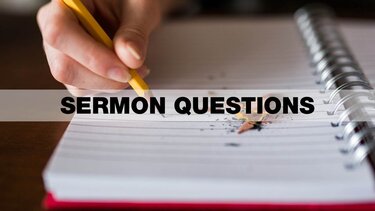 1. Why was Jesus so determined to go to Jerusalem and why is this significant?
2. Explain why Jesus was so stubbornly determined.
3. In what ways should we be encouraged by this passage?
4. With whom can I share something from this sermon this week?

If you are not currently a member of a group and would like help finding one, please contact the office or a Bible Fellowship leader listed below:
Leader: Tim Birnie Study: Sermon Review
Day/Time: Sundays, 11am Place: MEFC East Room 12
Leader: Rod Shepherd Study: Gentle & Lowly
Day/Time: Sundays, 11am Place: MEFC Library
Leader: Paul Mosley Study: Sermon Review
Day/Time: Sundays, 11am Place: Sanctuary
Leader: Scott Pinkham Study: Sermon Review
Day/Time: Sundays, 11am Place: MEFC East Room 10
Leader: Mark Lundeen Study: Sermon Review
Day/Time: Sundays, 11am Place: MEFC East Room 11
Leader: Pastor Tom Study: Gentle and Lowly
Day/Time: Sundays, 6:30pm Place: 441 W. Lexington, Minden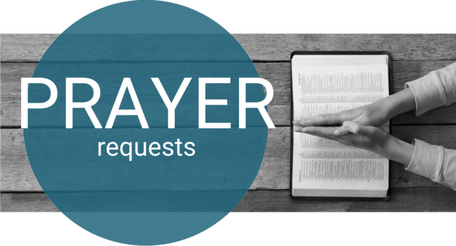 Church Unseen Backup Team, please pray for:
1. Sunday morning service, Sunday school, children's church, and Bible Fellowships, that the Spirit of God would work in hearts that they would hear and respond to the Word of God they are taught.
2. For fruitful ministry in our Unashamed Youth ministry on Wednesday night and our AWANA ministry.
3. For our church to be strong in the Lord and in the strength that comes from his might, to put on his armor, that we can stand against the schemes of the Devil. (Eph. 6:10-13)
4. Doug and Ann Johnson, that God would produce much lasting fruit through them in their mission work in a Muslim majority nation.
5. For undertrained pastors throughout the world to receive more training. Pray especially for the ministry of Network Beyond and their training of pastors through International Training Institutes. Pray that God would enable this ministry to raise three million dollars that are needed to meet the ministry needs they have. Pray that God would use Pastor Tom to be used of God in Peru in August and in Zambia in October as he trains pastors.
6. God to work in us to have a childlike faith that leads to unity in our church and with other Christians, as we talked about in Sunday's sermon.
7. That God would work in our country to stop the mass shootings.
8. That God would supply an Administrative Assistant for our church.
9. Any other requests that emerge from your Bible Fellowship or Iron Man/Woman team.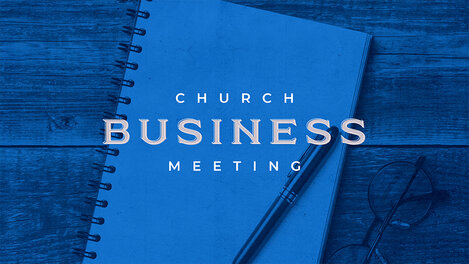 Our next Quarterly Business Meeting will be held on Sunday, April 23rd following a lunch served by our Unashamed Youth.
Please make plans to attend. One of the main agenda items will be discussion of the proposed sale of the parsonage to Tom, Karen, and Jeff Barnes for the amount of $225,000. Your input would be appreciated. If you have any questions or concerns that we can address before the meeting, please reach out to Chris Kuehn or Brian Petersen.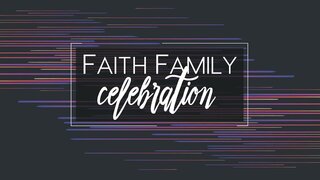 Our next Faith Family Celebration Night will take place on April 30 at 6:30pm. Please join us as we share family style communion, baptisms, and baby dedications.!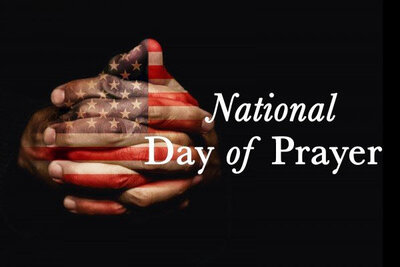 Thursday, May 4 th is the 70th US National Day of Prayer. We look forward to you joining sometime during the Open House from 11 am to 7 pm at the Exchange Bank. You may pray with others in small group prayer, or individually take time to seek God, His wisdom, guidance and healing for the United States of America. Written prayer guides will be provided. Plan now to set aside some intentional time for prayer on May 4 th to Pray Fervently In Righteousness and Avail Much!"( James 5:16b).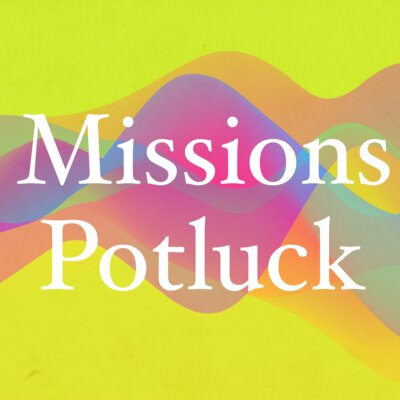 Amana Reed will be sharing about her summer opportunity to serve with APEX missions on May 7. She will share about the roles in which she will participate during the 6-week mission. If you are interested in hearing Amana share about her missions plans, her financial needs, and how to help her, please join the Missions Committee at a potluck lunch at noon after the Bible Fellowship hour. Please bring food to share.
Building Use Reminder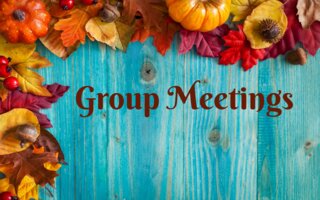 Please remember to check in with the office when planning for groups to meet in the church building so we can put you on the calendar. We have had several instances recently where more than one group planned to use the same room. We want to accommodate everyone as best we may, but planning ahead is key!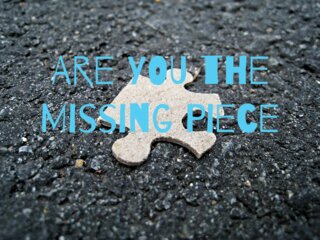 MEFC is once again looking for a part time administrative assistant. Please contact the office if you can help!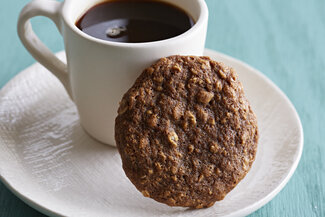 If you are able to help provide cookies, or are interested in helping to serve coffee and cookies on Sunday mornings, please sign up HERE! Thank you!
Minden Little Free Pantry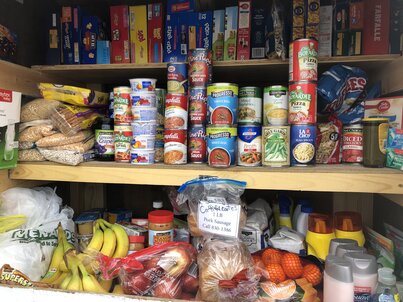 The Minden Little Free Pantry is located on the east side of the old IGA parking lot on N. Nebraska Avenue. Nonperishable food items, cleaning supplies, hygiene products, and pet food are available to those in need 24 hours a day. If you have a need, please stop by and help yourself. Likewise, if you are able to help keep the pantry stocked by donating items, please also do so!
Giving
We thank you for your faithful support of the ministry of the Minden Evangelical Free Church. While we no longer support online giving, you may leave your offering in the box in the foyer, or mail it directly to:
Minden E-Free Church
1310 W. 1st Street
Minden, NE 68959
If you have any questions or concerns, please don't hesitate to reach out to us at mindenefree@gmail.com or 308-832-1574.
Our address is: 1310 West 1st Street, Minden, NE, 68959