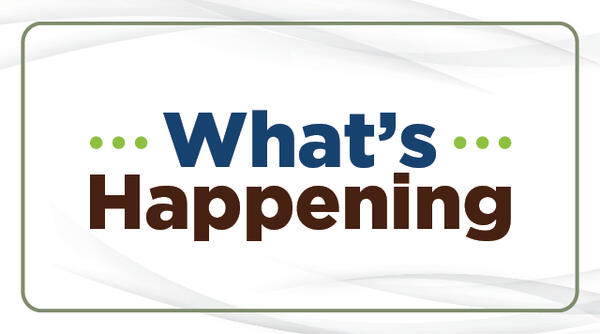 MEFC Connections
Week of May 22 to May 28
Welcome to our Weekly Newsletter!
In this newsletter you will find an outline for our upcoming sermon, sermon follow up questions, news, and more! Is there something that you'd like to share in an upcoming newsletter? Contact Megan at 308-832-1574 or mindenefree@gmail.com with requests.

Title: "Dynamite"
Passage: Luke 10:21-22
Outline:
Getting Started:
1. Election Is Biblical.
2. Election Is Unconditional.
3. Election Is Explosive.
Bringing It All Together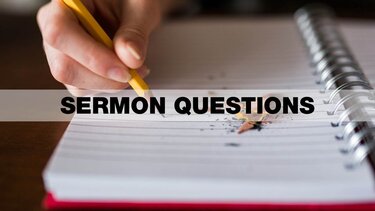 1. What did you discover about God and how he saves?
2. How did your view of election change?
3. How is the doctrine of election, like dynamite, harmful in the wrong hands?
4. How is the doctrine of election, like dynamite, helpful in the right hands?
5. In what ways do you need to change, based on this sermon?

If you are not currently a member of a group and would like help finding one, please contact the office or a Bible Fellowship leader listed below:
Leader: Tim Birnie Study: Sermon Review
Day/Time: Sundays, 11am Place: MEFC East Room 12
Leader: Rod Shepherd Study: Gentle & Lowly
Day/Time: Sundays, 11am Place: MEFC Library
Leader: Paul Mosley Study: Sermon Review
Day/Time: Sundays, 11am Place: Sanctuary
Leader: Scott Pinkham Study: Sermon Review
Day/Time: Sundays, 11am Place: MEFC East Room 10
Leader: Mark Lundeen Study: Sermon Review
Day/Time: Sundays, 11am Place: MEFC East Room 11
Leader: Pastor Tom Study: Gentle and Lowly
Day/Time: Sundays, 6:30pm Place: 441 W. Lexington, Minden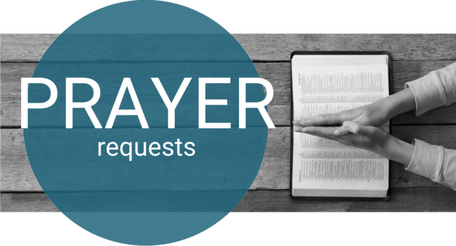 Church Unseen Backup Team, please pray:
1. That those part of our church would be strengthened with all power, according to God's glorious might, and that this would result in a great deal of endurance and patience with joy. Also, that we would give thanks to God the Father, who has qualified us to share in the inheritance of the saints in light. (Colossians 1:11-12)
2. That in the Sunday morning service, Bible Fellowships, Sunday School classes, and children's church, that the Bible teachings can be understood and applied, that hearers will find delight in God's Word, that God will incline hearts to trust in and obey him, and that God would protect us all from being distracted from the truths taught.
3. That God would produce must lasting fruit in and through our Iron Man/Woman teams.
4. That God would created within us the desire to be ambassadors for Christ, as we talked about in the 5/14 sermon.
5. That God would lead and guide Daniel and Shannon Farlin in their ministries, and that he would produce much lasting fruit through them.
6. That God would work in us to be praying, caring, sharing people, living on mission.
7. That God would enable undertrained pastors around the world to receive training from ministries like Network Beyond.
8. May we spend time in prayer. "God's calling for your church is too important to neglect, and it's too important to take on without the power of the Spirit. Ask God to so fill the life of your church with His Spirit that your community notices a difference. Ask Him to equip you for the role He has called you to play in His plan of redemption." (From the book, Multiply: Disciples Making Disciples, by Francis Chan, with Mark Beuving)
9. For leaders of the towns in Kearney co., to lead with wisdom and according to God's will.
10. That God would supply an Administrative Assistant for our church.
11. Any other requests that emerge from your Bible Fellowship, Iron Man/Woman team, or family.
Building Use Reminder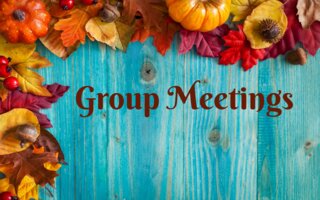 Please remember to check in with the office when planning for groups to meet in the church building so we can put you on the calendar. We have had several instances recently where more than one group planned to use the same room. We want to accommodate everyone as best we may, but planning ahead is key!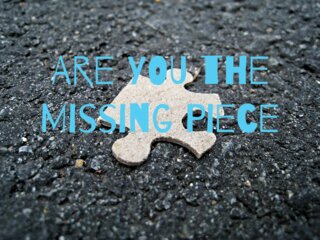 MEFC is once again looking for a part time administrative assistant. Please contact the office if you can help!
Women's Summer Bible Study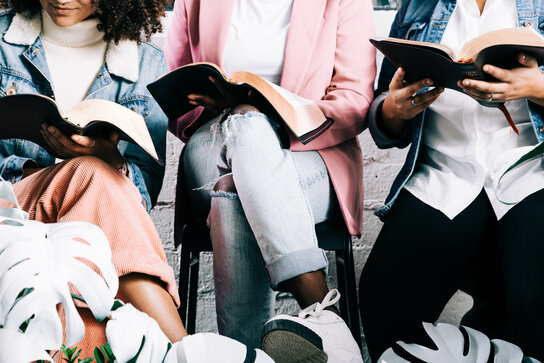 Kim Olson will be leading Living Free - Learning to Pray God's Word by Beth Moore this summer! Ladies will meet at the Minden Evangelical Free church over the noon hour on Wednesdays starting the first Wednesday of June. If you are interested in joining, or have any questions, please reach out to Kim Olson at 308-830-1457. Child care will be available for those who need it, so please make sure to make the clear to Kim when you sign up. There are no videos with this study, so if you cannot make it on Wednesdays, but would like to still go through the study on your own, speak to Kim to stay connected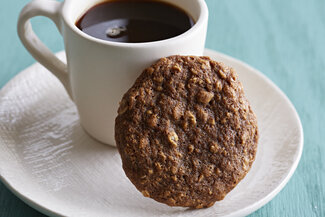 If you are able to help provide cookies, or are interested in helping to serve coffee and cookies on Sunday mornings, please sign up HERE! Thank you!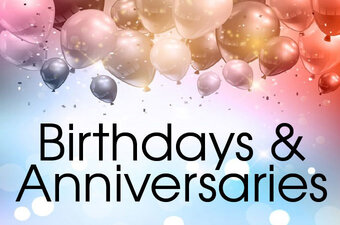 BIRTHDAYS
1 Lucy Mosley
Wayne Rowley
5 Randy Myers
6 Amana Reed
7 Lane Beebe-Cheney
11 Harrison Reed
14 Viola Hartmann
15 Brixten Stadler
17 Dan Bridges
23 Ashley Olson
25 Lige Reed
26 Owen Bridges
Rachel Seibert
27 Sally Phillips
30 Ava Warner
ANNIVERSARIES
6 Philip and Ericka Heun
21 Mark and Monica Johnson
Steve and Annie Shearer
22 Lucas and Sharesse Houchin
23 Justin and Kelli Pachner
26 Dan and Rachel Bridges
Ryan and Chelsey Kulhanek
Minden Little Free Pantry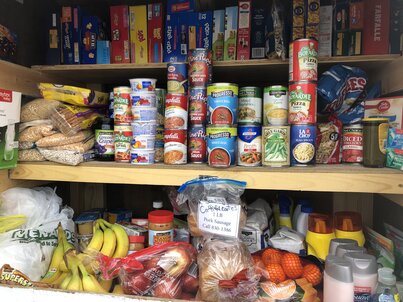 The Minden Little Free Pantry is located on the east side of the old IGA parking lot on N. Nebraska Avenue. Nonperishable food items, cleaning supplies, hygiene products, and pet food are available to those in need 24 hours a day. If you have a need, please stop by and help yourself. Likewise, if you are able to help keep the pantry stocked by donating items, please also do so!
Giving
We thank you for your faithful support of the ministry of the Minden Evangelical Free Church. While we no longer support online giving, you may leave your offering in the box in the foyer, or mail it directly to:
Minden E-Free Church
1310 W. 1st Street
Minden, NE 68959
If you have any questions or concerns, please don't hesitate to reach out to us at mindenefree@gmail.com or 308-832-1574.
Our address is: 1310 West 1st Street, Minden, NE, 68959