Your Announcements
Weekly News Letter
Marriage Ministry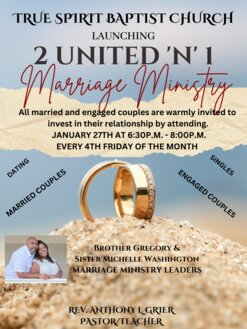 TSBC is launching our 2 United 'N' 1 Ministry: on January 27th at 6:30p.m. We invite all to come out. Our facilitators are Brother Gregory and Sister Michelle Washington of TSBC. Lets invest in our God, Marriage's and
Relationships.
Grief and Domestic Abuse Support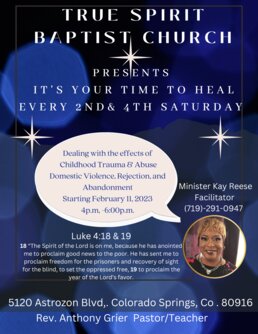 TSBC Presents "It's your time to Heal" Domestic Abuse and Grief Support: On February 11th at 4:00p.m. every 2nd & 4th Saturday of the month. Our Facilitator is Minister Kay Reese of TSBC.
Prayer Breakfast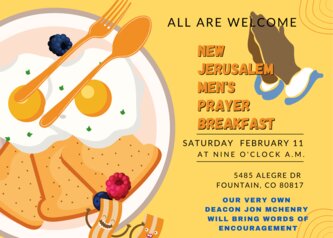 On February 11th at 9:00 a.m. our very own Deacon Jon McHenry will bring words of encouragement for the Men's Breakfast at New Jerusalem M.B.C. all are welcome to attend.
Prayer List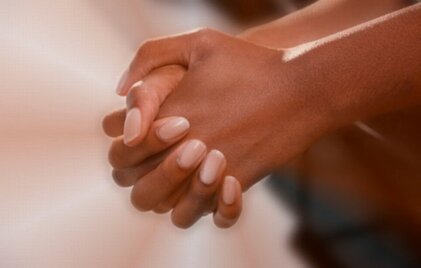 Prayer List : If anyone would like to be added to the Prayer List, please contact the Admin Office at (719) 575-9287. or
Email: Secretary@truespiritbaptistchurch.com
Care & Share
Care & Share is currently looking for Volunteers on Fridays from 11:00a.m. –2:00p.m.
Weight Loss Challenge
Start Date: January 29, 2023. End Date April 2, 2023
Weight loss Challenge: $20 fee per person. All monies are due by
the 3rd week of the Challenge.
Challenge is based off weight loss not BMI. We can measure, WT/HT=BMI
Each person will use a nickname to show their progress on the Board
Weekly weigh-ins are required.
Each person will pay $1 for each pound they gain during challenge.
Available time for weigh-ins. Saturday 10:00a.m. to 12:00p.m.
Sundays before Sunday school and after 11:00a.m. worship service.
Please see Sister Valerie Lewis for more information.
Deacons Annual Day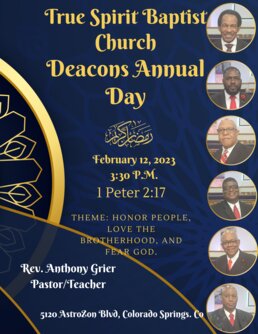 Deacons Annual Day is on February 12, 2023 at 3:30p.m. The Theme: Honor People, Love the Brotherhood, and Fear God. 1Peter 2:17. Guest Speaker is our very own Micheal Bibbs of True Spirit Baptist Church.
Leadership Seminar- on Zoom
Sign up sheet for Leadership Seminar - on Zoom, with Dr. Claude Russell is in the foyer for all who would like to attend. Information sheet is on the table as well.
Empowering, equipping and educating God's people through scripture. 2 Timothy 2:15
Our address is: 5120 Astrozon Boulevard, Colorado Springs, CO, 80916