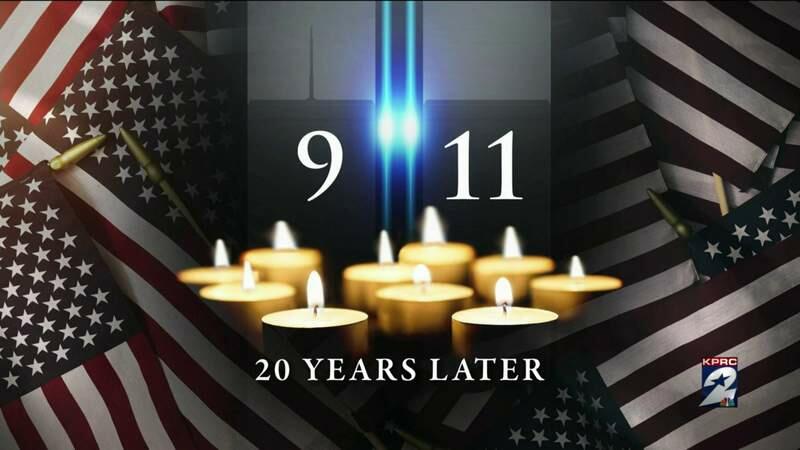 Canal Lewisville UMC
September 12, 2021
Welcome & Announcements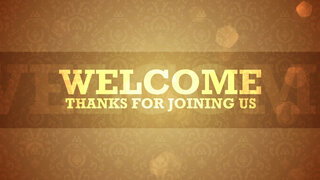 Prelude "Aria" by Scarlatti
Psalm 19:7-8
L: (7) The law of the Lord is perfect,
L: Reviving the soul;
ALL: The testimony of the Lord is sure,
ALL: Making wise the simple;
L: (8) The precepts of the Lord are right,
L: Rejoicing the heart;
ALL: The commandment of the Lord is pure,
ALL: Enlightening the eyes;
Apostles Creed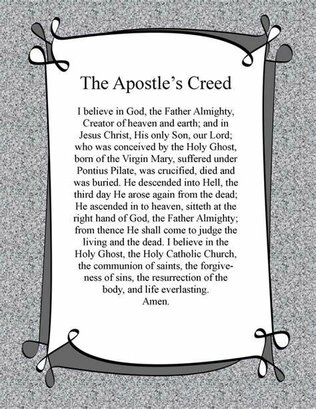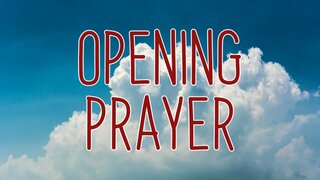 Good Jesus, as you have graciously allowed us here to drink in the sweetness of your word, so at the last, we pray, you will bring us into your presence, that we may listen to your voice, which is the source of all wisdom, and watch your face forever. Amen.
"Breathe On Me, Breath of God"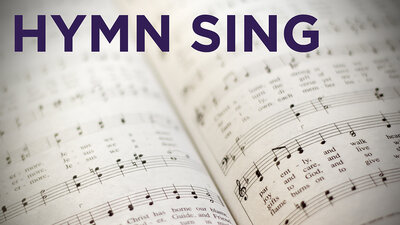 420 BREATHE ON ME, BREATH OF GOD
1. Breathe on me, Breath of God, fill me with life anew, that I may love what thou dost love, and do what thou wouldst do.
2. Breathe on me, Breath of God, until my heart is pure, until with thee I will one will, to do and to endure.
3. Breathe on me, Breath of God, till I am wholly thine, till all this earthly part of me glows with thy fire divine.
4. Breathe on me, Breath of God, so shall I never die, but live with thee the perfect life of thine eternity.
Church in Prayer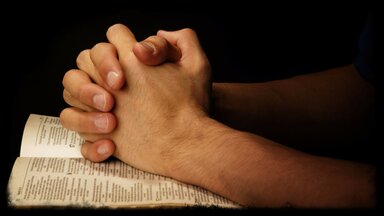 Shared of Joys & Concerns
*During our prayer time this morning we will be remembering our first responders and everything they do to help keep our communities functioning.*
Pastoral Prayer
Sing - "Lord's Prayer" by Malotte/Bock
Prayer Concerns
Shut-ins
Rev Ron Little
Health/Personal Concerns
Mattie Clarke - Spina Bifida
Nelda Dolick
Layla Farhat
Joyce Layman
Bill Kirker
Roberta Stanton - accident
Daniel Mahon
Mark Granger
Living with Cancer
Rev Ron Davis - Gospel Hill
Roberta Stanton - Barbs sister
Military
TJ Foster - Athens, Ohio
Ryan Thomas - Okinawa
Our Missionaries
Mike & Nancy Mahon
Recovering from Surgery
Don Lapp
Sue Davis
Your River View prayer partners
Offering
Praise God, from whom all blessings flow; Praise Him, all creatures here below; Praise Him above, ye heav'nly host; Praise Father, Son, and Holy Ghost!
"Whispering Hope"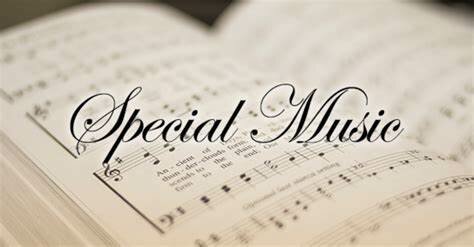 Piano & Organ duet by Ed Duling & Karen Little
John 14:12-21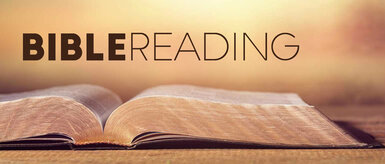 12Very truly I tell you, whoever believes in me will do the works I have been doing, and they will do even greater things than these, because I am going to the Father. 13And I will do whatever you ask in my name, so that the Father may be glorified in the Son. 14You may ask me for anything in my name, and I will do it. 15"If you love me, keep my commands. 16And I will ask the Father, and he will give you another advocate to help you and be with you forever- 17the Spirit of truth. The world cannot accept him, because it neither sees him nor knows him. But you know him, for he lives with you and will be in you. 18I will not leave you as orphans; I will come to you. 19Before long, the world will not see me anymore, but you will see me. Because I live, you also will live. 20On that day you will realize that I am in my Father, and you are in me, and I am in you. 21Whoever has my commands and keeps them is the one who loves me. The one who loves me will be loved by my Father, and I too will love them and show myself to them."
"Blessed Assurance"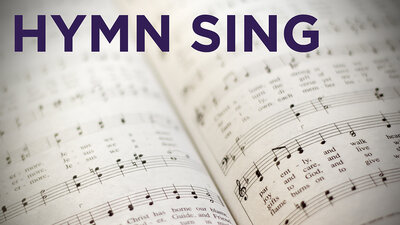 369 BLESSED ASSURANCE
1. Blessed assurance, Jesus is mine! O what a foretaste of glory divine! Heir of salvation, purchase of God, born of his Spirit, washed in his blood. This is my story, this is my song, praising my Savior all the day long; this is my story, this is my song, praising my Savior all the day long.
2. Perfect submission, perfect delight, visions of rapture now burst on my sight; angels descending bring from above echoes of mercy, whispers of love. This is my story, this is my song, praising my Savior all the day long; this is my story, this is my song, praising my Savior all the day long.
3. Perfect submission, all is at rest; I in my Savior am happy and blest, watching and waiting, looking above, filled with his goodness, lost in his love. This is my story, this is my song, praising my Savior all the day long; this is my story, this is my song, praising my Savior all the day long.
Joshua 7:2-15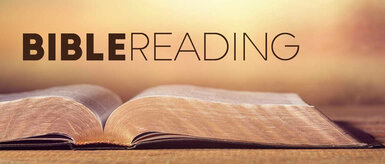 7 But the children of Israel [a]committed a trespass regarding the accursed[b] things, for Achan the son of Carmi, the son of [c]Zabdi, the son of Zerah, of the tribe of Judah, took of the accursed things; so the anger of the Lord burned against the children of Israel.
2 Now Joshua sent men from Jericho to Ai, which is beside Beth Aven, on the east side of Bethel, and spoke to them, saying, "Go up and spy out the country." So the men went up and spied out Ai. 3 And they returned to Joshua and said to him, "Do not let all the people go up, but let about two or three thousand men go up and attack Ai. Do not weary all the people there, for the people of Ai are few." 4 So about three thousand men went up there from the people, but they fled before the men of Ai. 5 And the men of Ai struck down about thirty-six men, for they chased them from before the gate as far as Shebarim, and struck them down on the descent; therefore the[d] hearts of the people melted and became like water.
6 Then Joshua tore his clothes, and fell to the earth on his face before the ark of the Lord until evening, he and the elders of Israel; and they put dust on their heads. 7 And Joshua said, "Alas, Lord [e]God, why have You brought this people over the Jordan at all—to deliver us into the hand of the Amorites, to destroy us? Oh, that we had been content, and dwelt on the other side of the Jordan! 8 O Lord, what shall I say when Israel turns its [f]back before its enemies? 9 For the Canaanites and all the inhabitants of the land will hear it, and surround us, and cut off our name from the earth. Then what will You do for Your great name?"
The Sin of Achan
10 So the Lord said to Joshua: "Get up! Why do you lie thus on your face? 11 Israel has sinned, and they have also transgressed My covenant which I commanded them. For they have even taken some of the [g]accursed things, and have both stolen and deceived; and they have also put it among their own stuff. 12 Therefore the children of Israel could not stand before their enemies, but turned their backs before their enemies, because they have become doomed to destruction. Neither will I be with you anymore, unless you destroy the accursed from among you. 13 Get up, sanctify[h] the people, and say, 'Sanctify yourselves for tomorrow, because thus says the Lord God of Israel: "There is an accursed thing in your midst, O Israel; you cannot stand before your enemies until you take away the accursed thing from among you." 14 In the morning therefore you shall be brought according to your tribes. And it shall be that the tribe which the Lord takes shall come according to families; and the family which the Lord takes shall come by households; and the household which the Lord takes shall come man by man. 15 Then it shall be that he who is taken with the accursed thing shall be burned with fire, he and all that he has, because he has transgressed[i] the covenant of the Lord, and because he has done a disgraceful thing in Israel.' "
Are We Faithful?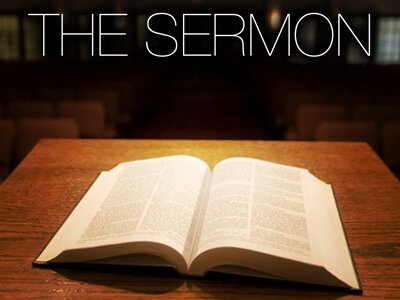 "O Jesus, I Have Promised"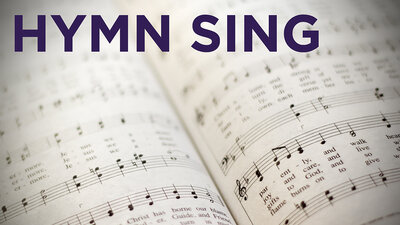 396 O JESUS, I HAVE PROMISED
1. O Jesus, I have promised to serve thee to the end; be thou forever near me, my Master and my friend. I shall not fear the battle if thou art by my side, nor wander from the pathway if thou wilt be my guide.
2. O let me feel thee near me! The world is ever near; I see the sights that dazzle, the tempting sounds I hear; my foes are ever near me, around me and within; but Jesus, draw thou nearer, and shield my soul from sin.
3. O let me hear thee speaking in accents clear and still, above the storms of passion, the murmurs of self-will. O speak to reassure me, to hasten or control; O speak, and make me listen, thou guardian of my soul.
4. O Jesus, thou hast promised to all who follow thee that where thou art in glory there shall thy servant be. And Jesus, I have promised to serve thee to the end; O give me grace to follow, my Master and my Friend.
Send Forth & Benediction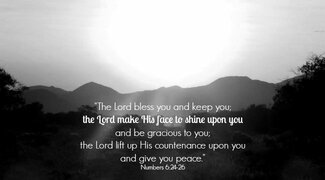 Choral response "Great Amen"
Postlude "Jubilation" by Callender
End of Service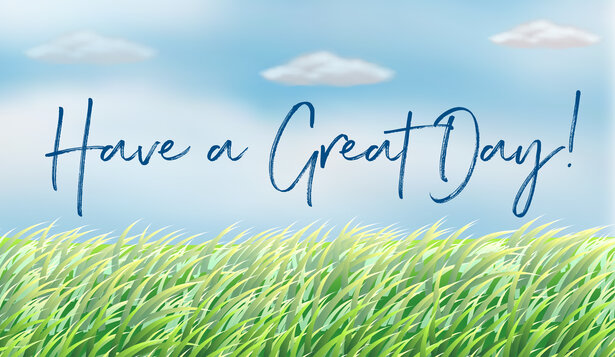 Let us get to know you!
Please take a moment to send us your information so that we may stay connected with you. Your information is carefully managed and protected.
How did you hear about us?
Canal Lewisville UMC
7406223977
4 members