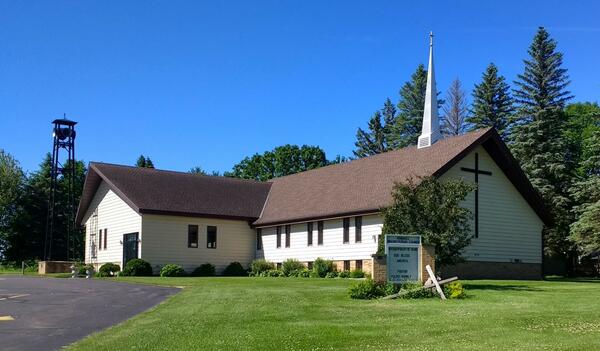 Randall Presbyterian Church
Weekly Update
Worship
Sunday, September 5, 10:00 a.m.
Sunday Scripture: Psalm 98, James 5:13-20
Message: "Practicing Christianity: The Practice of Prayer"
In-Person Worship
The worship at the property will be outdoors. You may wish to bring your own chair.
The On-Line Worship
If you can't attend the in-person worship, you are encouraged to view the service online. The message will be a dialogue between Michael & Christi Hartwell on the text. Even if you are able to attend the in-person service, you may want to watch online for a different perspective.
The service will be able to be viewed on the church's Facebook Page or the church's webpage or search Randall Presbyterian Church on Youtube.
Presbyterian Disaster Assistance: Ida
Presbyterian Disaster Assistance is mobilized and already delivering immediate aid to those impacted by Hurricane Ida. The initial assessment of the damage is staggering. The needs of those impacted is changing daily because of lack of access to power, refrigeration, water, and housing. This will be a long-term commitment to the people impacted by this catastrophic destruction.
Gifts can be made online, by phone at (800) 872-3283 or by check, which can be made payable and mailed to Presbyterian Church (U.S.A.), P.O. Box 643700, Pittsburgh, PA 15264-3700.
Perkins Bible Study
Thursday Mornings at 9:30 a.m.
Come join us at the Little Falls Perkins for a late breakfast, early lunch, just coffee or come just for the study and fellowship. The study is lead by Nancy Skoog. We will begin a new study on the book of Ruth on September 9.
Readers Needed to Help with Worship
Each week readers are needed for both the online worship service and the in-person worship service. Readings are pre-recorded for the online service and done live on Sunday mornings. Volunteers can signup to read at both or just one of the services. Families are encouraged to participate. Volunteers can signup at the church or online.
Prayer Concerns
Joyce McDonald
Please keep Joyce and Gary in your prayers as Joyce struggles with cancer.
Chris Magee
Please keep Chris and his family in your prayers as Chris struggles with cancer.
Phylis Hoffman
Phylis has been moved to Lake Hills Elderly Care in Cushing. Please keep her in your prayers.
Betty Pasela
Betty is Mary Skoog's sister. Please keep her in your prayers.
Ariel Waldoch & Kris
Ariel's significant other, Kris, is facing surgery for broken bones. Ariel is Collen and Gerald Waldoch's daughter.
Birthdays
Jim Skoog 9/8
Jennifer Lashinski 9/11
Liam Waldoch 9/13
Upcoming Events
Download
Friends and members join weekly for music, prayers, scripture, and a message. Randall Pres is a welcoming community and invites you to come and visit any time.
Sunday, September 5th  •  10–11 am (CDT)
Download
The online worship is uploaded on Sunday mornings. The service can be viewed on Facebook, YouTube or teh church's website.
Sunday, September 5th  •  10–11 am (CDT)
Download
Members of Randall Presbyterian Church volunteer the last Thursday of the month to help distribute food.
Thursday, September 30th  •  5:30–8:30 pm (CDT)
Our address is: 217 1st Street, Randall, MN, 56475