Prayer Concerns
Randall Presbyterian Church
New:
Tori Clark
Tori is currently hospitalized following a collapsed young. She will be moved to Mayo Clinic.
Gary & Beverly Pietz
Both are suffering from Covid. Gary is hospitalized in Staples.
Continue to keep in prayer:
Joyce McDonald
Please keep Joyce and Gary in your prayers as Joyce struggles with cancer.
Chris Magee
Please keep Chris and his family in your prayers as Chris struggles with cancer.
Betty Pasela
Betty is Mary Skoog's sister. Please keep her in your prayers.
Chad Keller
Brad's cancer has returned. Chad is Kari Magee's brother.
.
Can you help?
Michelle, Bev and Gary's daughter, is busy caring for her parents, and she is not able to get Bev and Gary's driveway plowed.
I have a small electric snow blower which I don't think can cover the whole driveway, but I can help someone. Let me know if you can help. Michael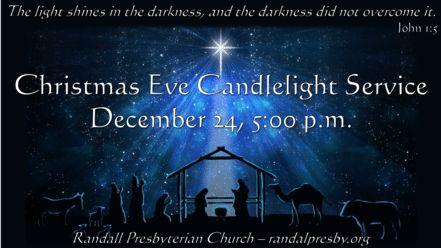 Our address is: 217 1st Street, Randall, MN, 56475