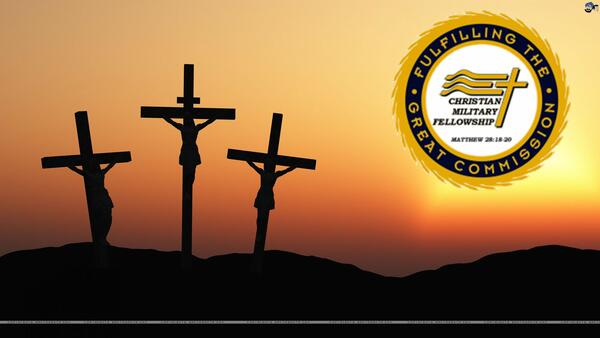 Remote Access Discipleship
August 2022
A Decisive Rip
Unveiling God's Response to the Death of Jesus
By Joseph R. Dodson
It was a red-letter day. Twenty-eight years before, in the old gym of a small school in a one-stoplight town, I asked a 14-year-old girl to "go steady" with me. That young lady would eventually lead me to the Lord and later become my wife. I wanted to do something special to commemorate the anniversary, but we didn't have any wiggle room in our budget to do so. I tried to shrug off my disappointment by moving on to the next task: cleaning out my office.
I soon came across a binder of encouraging notes from former students. When I opened it, I saw an envelope from 2004 in the pocket. Peeking inside, I couldn't believe it. I dumped it out to find $200—CASH! I had flipped through that binder many times over the years, never noticing it held a surprise from God.
Similarly, there are times when the Lord surprises me by revealing an insight within a familiar passage. For instance, the other day I was studying Mark 15:37–38:
Then Jesus gave a loud cry and breathed his last. And the curtain of the temple was torn in two, from top to bottom. (NRSV)
I have often flipped through those verses and understood that the rending of the curtain was to signify that Christ's death opened the way to God's presence. This time, I was astonished to learn about other implications of the rip. In The Temple and the Tabernacle, J. Daniel Hays points out that Mark's Gospel itself does not clearly interpret the torn curtain in terms of access to God. It appears that Mark had something more in mind.
In the biblical world, the rending of garments signified mourning and sorrow. Perhaps, then, with the rip, Mark is showing God's response to his Son's death. If so, after Jesus cries out in anguish before his Father, the Father responds by tearing the curtain—his veritable garment—as an outcry of his own grief. What's more, the rending of the veil could stand for divine judgment, especially in light of the role the temple priesthood played in Christ's execution. Since Jesus was convicted for speaking against the temple, the rip foreshadows its destruction as God's righteous vindication.
To be sure, all three interpretations are viable, and each one highlights a different divine attribute. First, the rip reminds us that God gave his only Son, so that—through Christ's death and resurrection—we could have permanent access to his presence. While this is a precious promise in and of itself, there are more invaluable treasures hidden in the "pocket" of this passage.
The rip also demonstrates that our God not only comforts his children in their misery, but also grieves with them. In response to the hurt and injustice in this world, Jesus weeps (John 11), the Spirit groans (Rom 8), and the Father rends his garments in mourning.
Finally, the rip reassures us that the Lord promises justice for those who suffer. One day God will respond. The self-righteous leaders who ignore the poor and the wicked tyrants who oppress the godly will face his judgment.
In response to the priceless insights hidden in that decisive rip, may we draw near today and worship the God of justice who both suffers and saves.
Joseph R. Dodson (PhD, University of Aberdeen, Scotland) is associate professor of biblical studies at Ouachita Baptist University in Arkadelphia, Arkansas.
Dodson, J. R. (2018). Moment with God: A Decisive Rip. Bible Study Magazine, 10(3), 6. (Used by Permission)
Who is Your Number One?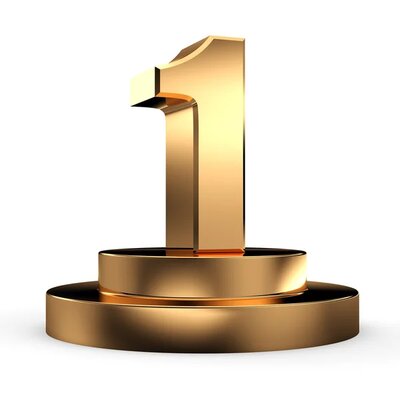 Who is number one, Jesus or you?
By Pastor Bob Bingham
Since the beginning of time there has been the battle over who is the greatest or who is first in influence and power.
The first biblical power play was in Genesis when the serpent rested Eve and Adam from full dependence upon God saying, "for God knows that in the day you eat from it [the tree of knowledge of good and evil] your eyes will be opened, and you will be like God, knowing good and evil" (Genesis 3:5).
Desiring to be God and in control of their own destiny Adam and Eve become captive to the devil [also called Satan, Lucifer and Beelzebub (Revelation 12:9; 20:2; Matthew 12:24)].
The apostle Paul recognized the devil's power and praise for the captives of his day that "God may grant them repentance leading to the knowledge of the truth, and they may come to their senses and escape from the snare of the devil, having been held captive by him to do his will" (2 Timothy 2:25 – 26).
To be like God or to be your own God and in control of your life and the life of others continues to be the quest for many even up to the present time.
The drive to be first and exercise control entices political, secular and religious leaders everywhere to take advantage of those they serve and lead.
Throughout the ages God set up leaders over his people. There were prophets, judges, priests, kings, governors, apostles, pastors, elders, deacons and more. However, they all received their authority from God who appointed them and they were accountable to him. Some leaders were good and others were evil and miss use their power to control others for their own exploitation and enrichment.
God said through the prophet Isaiah hundreds of years before Christ, "I will punish the world for its evil and the wicked for their iniquity; I will also put an end to the arrogance of the proud and a base the haughtiness of the ruthless" (Isaiah 13:11 – 12).
Jesus Christ came to destroy the works of the devil and those who exploit the week saying, "now judgment is upon this world; now the ruler of this world will be cast out". But, he promises those who believe in him that he will be your godly, faithful and gracious leader. "And I, if I am lifted up from the earth, will draw all men to myself" (John 12:31 – 32).
The apostle James rebukes the power-seeking leaders of his day, "but you have dishonored the poor." And to the exploited he says, "is it not the rich who are exploiting you? Are they not the ones who are dragging you into court?" (James 2:6).
The apostle Peter speaks about the judgment of false teachers. "In their greed these teachers will exploit you with fabricated stories. Their condemnation has long been hanging over them, and their destruction has not been sleeping" (2 Peter 2:3).
God's godly leaders all through the Scriptures are identified metaphorically as shepherds and his people as dependent sheep.
David states, "no that the Lord himself is God; it is he who has made us, and not we ourselves; we are his people and the sheep of his pasture" (Psalm 100:3).
David again declares, "the Lord is my shepherd, I shall not want" (Psalm 23:1).
Shepherds have only one purpose and that is to lead, protect and care for the sheep. This is his sole responsibility to his master. The better the sheep fared the greater the shepherds joy and reward.
Not all of Israel's leaders were good shepherds. Many were evil and mistreated the people they were responsible for. God spoke to the prophet Ezekiel, "son of man, prophecy against the shepherds of Israel. Prophecy and say to those shepherds, thus says the Lord God, "well, shepherds of Israel who have been feeding themselves! Should not the shepherds feed the flock? You eat the fat and clothe yourselves with the will, you slaughter the fat sheep without feeding the flock. Those who are sickly you have not strengthened, the diseased you have not healed, the broken you have not bound up, scattered you have not brought back, nor have you sought for the loss; but with force and with severity you have dominated them" (Ezekiel 34:2 – 4).
God grieves, "therefore the people wander like sheep, they are afflicted, because there is no shepherd. My anger is kindled against the shepherds, and I will punish the male goats" [metaphor for negligent shepherds] Zechariah 10:2 – 3).
God promises to provide his Shepherd to care for his people. "I will deliver my flock, and they will no longer be prey; and I will judge between one sheep and another. Then I will set over them one Shepherd, my servant David, and he will feed them; he will feed them himself and be their shepherd. And I, the Lord, will be their God, and my servant David will be prince among them; I the Lord have spoken" (Ezekiel 34:22 – 24).
Jesus Christ is God's promise shepherd. He is to be first and foremost among all people. "He is before all things, and in him all things hold together. He is also head of the body, the church; and he is the beginning, the firstborn from the dead, so that he himself will come to have first place in everything, for it was the father's good pleasure for all the fullness to dwell in him" (Colossians 1:17 – 19).
Godly leaders are Jesus's under shepherds
Jesus encouraged his followers, both shepherds and she, "in everything, therefore, treat people the same way you want them to treat you, for this is the law and the prophets" (Matthew 7:12).
The apostle Paul expands his role of godly under shepherds and their sheep, "make my joy complete by being of the same mind, maintaining the same love, united in spirit, intent on one purpose. Do nothing from selfishness or empty conceit, but with humility of mind regard one another as more important than yourselves; do not merely look out for your own personal interests, but also for the interests of others" (Philippians 2:2 – 4).
The motive in goal of godly under shepherds
"for the love of Christ controls us, having concluded this, that one died for all, therefore all died; and he died for all, so that they who live might no longer live for themselves, but for him who died and rose again on
their behalf" (2 Corinthians 514 – 15).
Jesus Christ, the good Shepherd, promises his power and authority to his faithful under shepherds who honor him first above self and all others. "Truly, truly, I say to you, he who believes in me, the works that I do, he will do also; and greater works than these he will do; because I go to the father. Whatever you ask in my name, that will I do, so that the father may be glorified in the son. If you ask me anything in my name, I will do it" (John 14:12 – 14).
"Oh, the depth of the riches both of the wisdom and knowledge of God! How unsearchable are his judgments and unfathomable his ways! For who has known the mind of the Lord, or who will become his counselor? Or who has first given to him that it might be paid back to him again? For from him and through him and to him are all things. To him be the glory forever. Amen" (Romans 11:33 – 36).
Are you acknowledging Jesus first and is the first in your life?
About the Author: Pastor Bob Bingham
In 1962 Bob and his wife Dorothy were appointed as missionaries with the Overseas Christian Servicemen's Centers (now Cadence International), and served with them for 21 years, 17 of those years serving at three different military bases in the Philippines. Hospitality and discipleship training became the focus of those years with hundreds of lives being touched for eternity.
A change of ministry came in September of 1982 when he joined Scope Ministries (a biblical counseling ministry headquartered in Oklahoma City). This led to Bob's present ministry, CUPbearers, a discipleship ministry centered on the Lord Jesus Christ located in Englewood, Colorado.
For more than 25 years Bob has pastored the Rocky Mountain Evangelical Free Church in Black Hawk, Colorado, in tandem with his discipling ministry.
Bob has ministered in the Philippines (1962-1979, 1995, 1998) and a number of other countries in Asia and Europe with OCSC (1962-82), Panama (1996) and in Trinidad (1998). His additional ministry opportunities have been to Singapore, Thailand, and Hong Kong (2001), and Nepal (2001), China (2006).
Bob also served as Chairman on the CMF Board of Directors for many years.
Streams in the Desert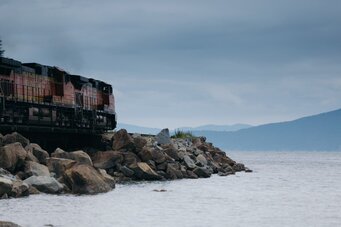 "Whereby are given unto us exceeding great and precious promises." (2 Peter 1:4.)
WHEN a shipwright builds a vessel, does he build it to keep it upon the stocks? Nay, he builds it for the sea and the storm. When he was making it, he thought of tempests and hurricanes; if he did not, he was a poor shipbuilder.
When God made thee a believer, He meant to try thee; and when He gave thee promises, and bade thee trust them, He gave such promises as are suitable for times of tempest and tossing. Dost thou think that God makes shams like some that have made belts for swimming, which were good to exhibit in a shop, but of no use in the sea?
We have all heard of swords which were useless in war; and even of shoes which were made to sell, but were never meant to walk in. God's shoes are of iron and brass, and you can walk to Heaven in them without their ever wearing out; and His life-belts, you may swim a thousand Atlantics upon them, and there will be no fear of your sinking. His Word of promise is meant to be tried and proved.
There is nothing Christ dislikes more than for His people to make a show-thing of Him, and not to use Him. He loves to be employed by us. Covenant blessings are not meant to be looked at only, but to be appropriated. Even our Lord Jesus is given to us for our present use. Thou dost not make use of Christ as thou oughtest to do.
O man, I beseech you do not treat God's promises as if they were curiosities for a museum; but use them as every day sources of comfort. Trust the Lord whenever your time of need comes on.—C. H. Spurgeon.
"Go to the deeps of God's promise,
And claim, whatsoever ye will;
The blessing of God will not fail thee,
His Word He will surely fulfill."
How can God say no to something He has promised?
Cowman, L. B. (1925). Streams in the Desert (pp. 236–237). The Oriental Missionary Society. (Public Domain)
To Win...To Disciple...To Equip...To Win
Our address is: PO Box 449, Veradale, Spokane Valley, WA, USA