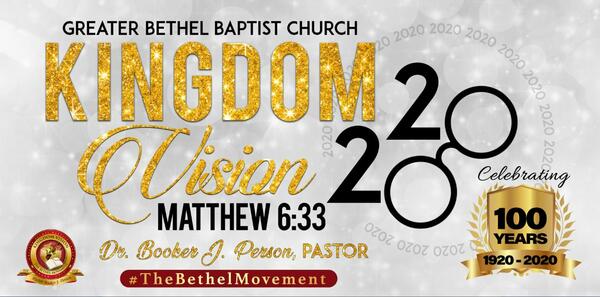 Church Chat May 2020
Greater Bethel House of Hope
Happy Mothers Day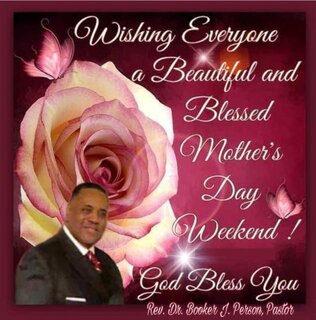 to all of our beautiful mothers!
Check out our NEW WEBSITE!
Be sure to visit our new website at www.thebethelmovement.com so you can be "in the know" with what's happening.
You can also browse all of our live stream worship services and bible studies and watch again or catch up on any you have missed.
If you have any memories captured on camera that you would like us to add to our photo gallery, please email them to gbbcakron@gmail.com.
The Manna Market Grand Opening was a HUGE SUCCESS!!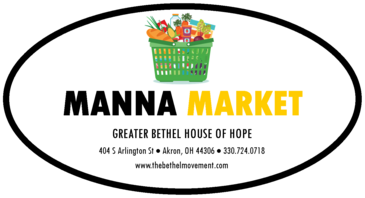 Thank You to our members, volunteers and supporters who helped make the first Manna Market distribution a huge success!
We were blessed to feed 70+ families, over 200 people from 13 different zip codes and served almost 2,000 lbs of food.
#PrayerWorks
In the words of our niece, Jana Stone, "We all know that...PRAYER WORKS!"
We are praying for:
ALL of our Mothers -
Betty Addie
Jerry Bennett
Christine Flakes-Stone
Mattye Johnson
Joycelyn Parker
Myrtle Person
Carrie Rodgers
Jewel Sommerville
ALL of the Pastors who are working tirelessly to continue to bring the Word during these times
ALL Lost and Unsaved Souls
Virtual Service Times
Wednesday Nights @ 7pm
via Facebook LIVE and conference line
Sunday Mornings @ 9:30am
via Facebook LIVE and conference line
Sunday Mornings @ 11am
via Facebook LIVE
Conference line info: (605)475-6700 passcode #2309414
Kingdom Giving
If you would like to sow in to our ministry, we have two electronic giving options:
(please select "Friends and Family" option)
If you would like to share a love offering with the man of God via CashApp - $RevBookerJPerson
Upcoming Events
Download
Wednesday, May 20th  •  4–6 pm (EDT)
Our address is: 404 South Arlington Street, Akron, OH, 44306