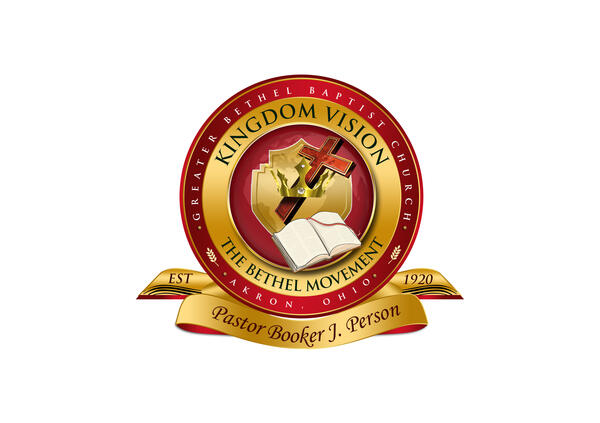 Letter from your Pastor
Greater Bethel House of Hope
July 2020
Dear Bethelites,
I greet you in the name of Jesus Christ our Risen Savior and Life Giver King! As God's Servant-Pastor, I'm writing this at a very crucial time in history. Let me first say how much I have missed our fellowship over the past 16 Sundays….all the smiles, hugs and words of encouragement.
In spite of Corona, I have continued to labor and work in order to provide you with sound preaching and teaching just the same. Covid-19 has impacted millions of human beings globally. Many have lost their lives others have lost loved ones, unemployment has sky rocketed in unprecedented numbers and churches and businesses have either closed or suffered tremendously. I am proud to say that Greater Bethel has sustained and I am still excited about our future. I'm also proud of the Kingdom work we're doing outside the four walls of the church. Our Food Pantry, Manna Market on Arlington Street, is open and doing very well. Thank you for supporting this work. I would also encourage you to check out our new website: www.TheBethelMovement.com where you will find replays of sermons, bible study lessons and general information about our church.
As you know, this year we are celebrating 100 years of history which is a huge milestone for our church. However, in light of Covid-19, we have to continue this celebration into 2021 and plan to do something on a larger scale at that time. Jesus said in Matthew 16:18, "And I say unto thee, that thou art Peter and upon this rock I will build my church and the gates of hell shall not prevail against it."
Let me address the Stewardship of the good people of Greater Bethel, who continue to demonstrate love for your Pastor and Church. Thank you for your CONSISTENT giving in Tithes & Offerings. Big shout out to our Finance Team who has done an amazing job making the necessary adjustments to ensure bills and staff are taken care of with monies collected.
With that being said, as we would normally do, we ask that you give $100 towards our church's 100th anniversary. These funds will also help us with facility repairs as well as procedures & protocols necessary (see list below) to prepare to reopen Greater Bethel for public worship.
Although I miss you all terribly, I am still in prayer about when to start gathering again. I love you with a Shepherd's Heart and because of that, your well-being and safety is of the utmost importance. I am staying in close contact with the leaders of our county, city and state as well as other Pastors in the area. More importantly, I'm in constant prayer and trust that God will let us know exactly when it's time to return.
Finally, I ask that you keep your Pastor, our leadership and membership in your daily prayers. God is with us and will continue to help us Prosper, even during this Pandemic! I thank God for each of you and love you very much.
May God bless you with Love & Peace,
Pastor Booker J. Person
Giving options:
· Cashapp: $TheBethelMovement
· Paypal.me/TheBethelMovement
· Mail: 404 S. Arlington Street, 44306
· Drop off: Sundays 10:00am – 12:00pm; Wednesdays 6:30pm-8:00pm
Pastor's Love Offering:
· Cashapp: $RevBookerJPerson
· Any of the above (just indicate what amount is for Pastor)
Upcoming Events:
· TENT REVIVAL: Sunday, July 26th We will have two services under a tent on the Arlington side parking lot. Pastor Person will preach at 11am and Pastor W.C. Bunton, Mt. Olive Baptist Church, will be our guest at 5pm. Wear your masks, bring your personal fans and dress accordingly. Cold water will be available. Chairs will be set up to honor social distancing. Even though we can't hug, we can't wait to SEE you!
· Manna Market on Arlington Street: Food distribution will be on the 2nd & 4th SATURDAYS beginning in August. Also, recipients will have to complete an "intake form" and will need a picture ID for each household when coming through the line.
Re-opening Checklist: (approximately $5000.00)
· Contract company to sanitize the entire building (walls, pews, floors, etc.)
· Contract company to clean the entire building
· Purchase sanitizer and sanitizer stations
· Purchase portable thermometers
· Purchase technology equipment to maintain online presence
· Purchase masks
Our address is: 404 South Arlington Street, Akron, OH, 44306