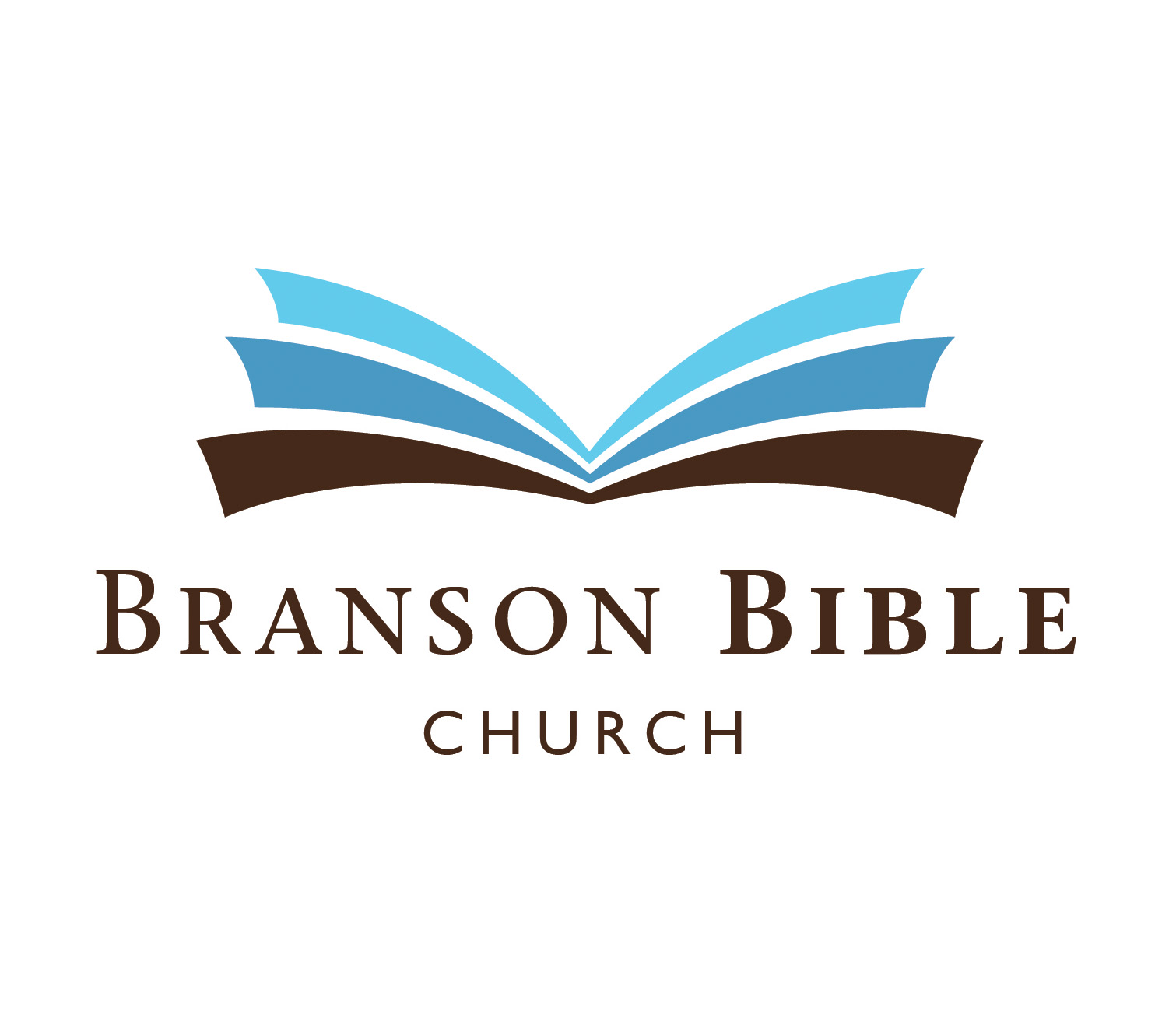 Branson Bible Church
Sunday Service 5.19.2019
Amazing Grace (My Chains Are Gone)

INTRO

: 1 Peter - A Living Hope for Holy Living in a Hostile World

For the first time in my life I seem to be facing hostility from someone simply because of being who I am… probably not only am I one of those Christians, but I am one marked out as a full-time Christianity promoter :-)

Peter, an apostle of Jesus Christ, To those who are elect exiles of the Dispersion in Pontus, Galatia, Cappadocia, Asia, and Bithynia, according to the foreknowledge of God the Father, in the sanctification of the Spirit, for obedience to Jesus Christ and for sprinkling with his blood: May grace and peace be multiplied to you.

According to the

Foreknowledge

of the Father

Using helpful definitions from Evangelical Dictionary of Biblical Theology & Lexham Survey of Theology (among others):

Lexham Survey of Theology

The Divine Decrees

The divine decrees are the eternal plans God has made for his creation that are now being worked out in the lives of his creatures.

Lexham Survey of Theology

God's Foreknowledge

Foreknowledge is understood variously as God's eternal loving regard and saving purpose, or merely as his passive awareness of the future choices of free individuals.

Lexham Survey of Theology

Predestination

Predestination is God's predetermination of all things.

Lexham Survey of Theology

Election

Election is God's choice of those whom he would save.

Lexham Survey of Theology

Reprobation

Reprobation is that aspect of predestination by which God determines to condemn the nonelect.

What texts help give us clarity?

The New American Commentary: 1, 2 Peter, Jude

I. Opening (1:1–2)

We should begin by observing the covenantal dimensions of the word. The word "know" in Hebrew often refers to God's covenantal love bestowed upon his people (cf. Gen 18:19; Jer 1:5; Amos 3:2).

For I have chosen him, that he may command his children and his household after him to keep the way of the

Lord

by doing righteousness and justice, so that the

Lord

may bring to Abraham what he has promised him."

"Before I formed you in the womb I knew you, and before you were born I consecrated you; I appointed you a prophet to the nations."

"You only have I known of all the families of the earth; therefore I will punish you for all your iniquities.

Theologian Louis Berkhof has this to say about foreknow (proginosko) and foreknowledge (prognosis), noting that in the New Testament these terms

do not denote simple intellectual foresight or prescience, the mere taking knowledge of something beforehand, but rather a selective knowledge which regards one with favor and makes one an object of love, and thus approaches the idea of foreordination,

Acts 2:23

(Comp. 4:28);

Rom. 8:29

;

11:2

;

1 Peter 1:2

. These passages simply lose their meaning, if the words be taken in the sense of simply taking knowledge of one in advance, for God foreknows all men in that sense.

He was foreknown before the foundation of the world but was made manifest in the last times for the sake of you who through him are believers in God, who raised him from the dead and gave him glory, so that your faith and hope are in God.

The New American Commentary: 1, 2 Peter, Jude

I. Opening (1:1–2)

Peter was not merely saying that God foresaw when Christ would come, though that is part of his meaning. He was also saying that God foreordained when Christ would come.

this Jesus, delivered up according to the definite plan and foreknowledge of God, you crucified and killed by the hands of lawless men.

In other words, in eternity (

2Ti 1:9

-note;

Re 13:8

-note), the Trinity, determined that the Lord Jesus Christ should be given over into the hands of godless men to be crucified. […] Foreknowledge, however, adds the idea of the foreordination or appointment in advance of the Person whose destiny was decided upon in the plan referred to. […] God foreknew not by prior observation, but by bringing into reality His predetermined plan. - (https://www.preceptaustin.org/1_peter_12#1:2)

For those whom he foreknew he also predestined to be conformed to the image of his Son, in order that he might be the firstborn among many brothers.

God has not rejected his people whom he foreknew. Do you not know what the Scripture says of Elijah, how he appeals to God against Israel?

even as he chose us in him before the foundation of the world, that we should be holy and blameless before him. In love he predestined us for adoption to himself as sons through Jesus Christ, according to the purpose of his will,

In the

Bible, to foreknow means "to set one's love on a person or persons in a personal way." (Warren Wiersbe)

Why does it matter? (applying the truth to believers under pressure)

William MacDonald writes that foreknowledge is "knowledge with a purpose that could never be frustrated. It is not enough to say that God foreknew those whom He realized would one day repent and believe. Actually it is His foreknowledge that insures eventual repentance and belief! (Believer's Bible Commentary)

Spurgeon writes that "with God there are no contingencies. The mighty charioteer of Providence has gathered up all the reins of all the horses, and He guides them all according to His infallible wisdom. There is a foreknowledge and predestination which concerns all things, from the motion of a grain of dust on the threshing-floor to that of the flaming comet which blazes athwart the sky. Nothing can happen but what God ordains; and therefore, why should we fear? (Barbed Arrows from the Quiver of C. H. Spurgeon)

Scripture teaches both God's foreknowledge of all things and the man's responsibility and these truths are like two parallel train tracks that never intersect. Both are true even if they cannot be resolved by our finite minds. To alter either of these truths is to not rightly handle the interpretation of the Word of Truth. - https://www.preceptaustin.org/1_peter_12#1:2

In the

Sanctification

of the Spirit

It means made holy, set apart from the world and from sin to God.

When does this take place?

In this context, the focus is on conversion.

And by that will we have been sanctified through the offering of the body of Jesus Christ once for all.

By contrast, just a few verses later, the author of Hebrews uses the term to refer to the progress of growth in Christlikeness:

For by a single offering he has perfected for all time those who are being sanctified.

Again, the emphasis here is on the first (

Heb 10:10

), similar to verses like

1 Cor. 1:2

To the church of God that is in Corinth, to those sanctified in Christ Jesus, called to be saints together with all those who in every place call upon the name of our Lord Jesus Christ, both their Lord and ours:

It is probably accurate too then in 1 Peter to express that this 'point in time' sanctification accompanies the preaching (and hearing) of the gospel:

It was revealed to them that they were serving not themselves but you, in the things that have now been announced to you through those who preached the good news to you by the Holy Spirit sent from heaven, things into which angels long to look.

Why does it matter? (applying the truth to believers under pressure)

For

Obedience

to Jesus & for

Sprinkling

with His Blood

To what does obedience refer?

I believe this refers to both conversion… AND God's purpose for the lives of those (whom the Father foreknew and the Spirit sanctified... and Christ saved)

[

image

of

1 Peter 1:2

to help explain visually the timeframes involved]

What's the connection to sprinkling blood?

"Sprinkled with His blood" = a double metonymy where both words stand for something else — blood = Christ's death; and sprinkled = the application of that death to our lives.

What background information is helpful to our understanding of Peter using this terminology?

And Moses took half of the blood and put it in basins, and half of the blood he threw against the altar. Then he took the Book of the Covenant and read it in the hearing of the people. And they said, "All that the

Lord

has spoken we will do, and we will be obedient." And Moses took the blood and threw it on the people and said, "Behold the blood of the covenant that the

Lord

has made with you in accordance with all these words."

Why does it matter? (applying the truth to believers under pressure)

MAY

GRACE AND PEACE BE MULTIPLIED TO YOU…

In view of pressure from a hostile culture, Peter reminds believers of the stability they have in the working of the Triune God on their behalf. He chose them before the foundation of the world, he set them apart to himself in time by the sanctification of the Spirit, which is based on the completed work of Christ and is also for the purpose of obedient faith to Him.

Confidence in the working of the Triune God should stabilize your faith.

"Peter, of course, did not articulate in a full-fledged way the doctrine of the Trinity, but from verses such as this the doctrine was hammered out." (Thomas Schreiner)

The three persons of the Triune Godhead are active in the salvation of believers… from eternity past to eternity future and the in between time that we live as sojourners in this world.
Let us get to know you!
Please take a moment to send us your information so that we may stay connected with you. Your information is carefully managed and protected.
How did you hear about us?