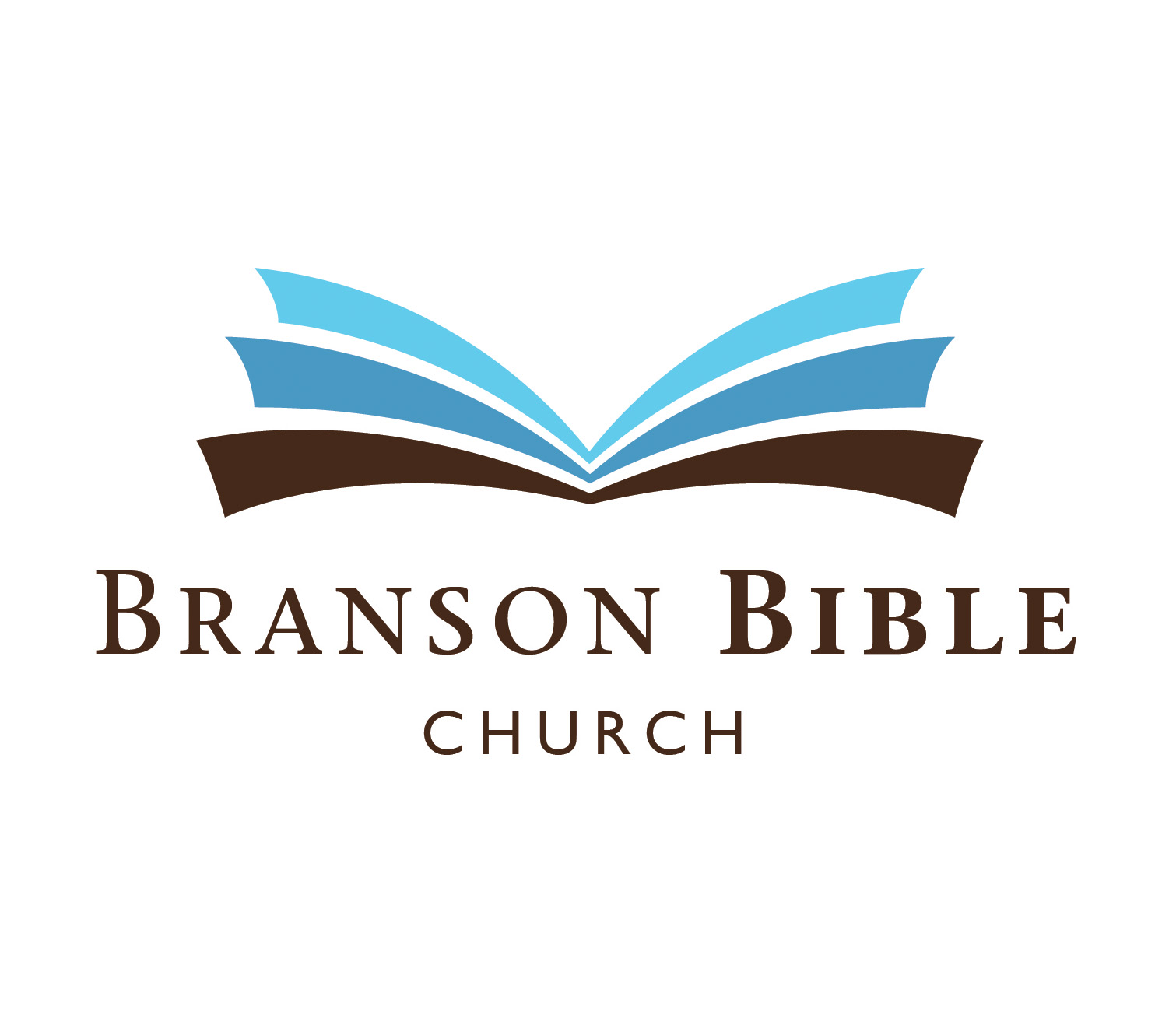 Order of Worship
Sunday Service 1.6.2019
Psalm 147:7–11GS-NETBIBLE

My Faith Has Found A Resting Place (No Other Plea)

God's Man for the Job -

1 Samuel 17:1-27

Now the Philistines gathered their armies for battle. And they were gathered at Socoh, which belongs to Judah, and encamped between Socoh and Azekah, in Ephes-dammim. And Saul and the men of Israel were gathered, and encamped in the Valley of Elah, and drew up in line of battle against the Philistines. And the Philistines stood on the mountain on the one side, and Israel stood on the mountain on the other side, with a valley between them. And there came out from the camp of the Philistines a champion named Goliath of Gath, whose height was six cubits and a span. He had a helmet of bronze on his head, and he was armed with a coat of mail, and the weight of the coat was five thousand shekels of bronze. And he had bronze armor on his legs, and a javelin of bronze slung between his shoulders. The shaft of his spear was like a weaver's beam, and his spear's head weighed six hundred shekels of iron. And his shield-bearer went before him. He stood and shouted to the ranks of Israel, "Why have you come out to draw up for battle? Am I not a Philistine, and are you not servants of Saul? Choose a man for yourselves, and let him come down to me. If he is able to fight with me and kill me, then we will be your servants. But if I prevail against him and kill him, then you shall be our servants and serve us." And the Philistine said, "I defy the ranks of Israel this day. Give me a man, that we may fight together." When Saul and all Israel heard these words of the Philistine, they were dismayed and greatly afraid. Now David was the son of an Ephrathite of Bethlehem in Judah, named Jesse, who had eight sons. In the days of Saul the man was already old and advanced in years. The three oldest sons of Jesse had followed Saul to the battle. And the names of his three sons who went to the battle were Eliab the firstborn, and next to him Abinadab, and the third Shammah. David was the youngest. The three eldest followed Saul, but David went back and forth from Saul to feed his father's sheep at Bethlehem. For forty days the Philistine came forward and took his stand, morning and evening. And Jesse said to David his son, "Take for your brothers an ephah of this parched grain, and these ten loaves, and carry them quickly to the camp to your brothers. Also take these ten cheeses to the commander of their thousand. See if your brothers are well, and bring some token from them." Now Saul and they and all the men of Israel were in the Valley of Elah, fighting with the Philistines. And David rose early in the morning and left the sheep with a keeper and took the provisions and went, as Jesse had commanded him. And he came to the encampment as the host was going out to the battle line, shouting the war cry. And Israel and the Philistines drew up for battle, army against army. And David left the things in charge of the keeper of the baggage and ran to the ranks and went and greeted his brothers. As he talked with them, behold, the champion, the Philistine of Gath, Goliath by name, came up out of the ranks of the Philistines and spoke the same words as before. And David heard him. All the men of Israel, when they saw the man, fled from him and were much afraid. And the men of Israel said, "Have you seen this man who has come up? Surely he has come up to defy Israel. And the king will enrich the man who kills him with great riches and will give him his daughter and make his father's house free in Israel." And David said to the men who stood by him, "What shall be done for the man who kills this Philistine and takes away the reproach from Israel? For who is this uncircumcised Philistine, that he should defy the armies of the living God?" And the people answered him in the same way, "So shall it be done to the man who kills him."

Who from the Bible, other than Jesus, is more famous than David? In fact, what Bible story, other than the passion of Christ to suffer the cross and rise from the dead, is more known by even the secular culture than the episode of David and Goliath?

To the world, David and Goliath is the quintessential underdog tale, the epitome of the triumph of the the little guy (trivialized in much the same way as "a real cinderella story"). But to the thoughtful reader of Bible (and absolutely to the original audience), Goliath is far from being an insurmountable obstacle to the living God! In that light, pitting David as an underdog is just plain silly. It's God against Goliath, and David becomes God's man for the job. So we are meant to see how God raises up one who would be indeed be a true hero in Israel, and one who is meant to be seen most of all as a hero of faith.

A Giant Standoff (vv. 1-11)

What's the broader biblical context for this current setting?

God promised a place for His chosen people dating all the way back to Abraham, Isaac, and Jacob.

God delivered his people out of slavery in Egypt and brought them up through the wilderness, graciously gave them the law (and the priesthood and tabernacle) and brought them to the very door of the promised land.

But when Joshua and Caleb and 10 others spied out the land, the people rebelled against God at Kadesh-barnea and would not take the land by faith because they were afraid of the inhabitants there (mentioning specifically not only fortified cities but also the SIZE of some of the enemies).

God punished their faithlessness by causing them to wander for 40 years. They awaited the death of all that generation so that a new generation could enter the land by faith. - And guess what, now under Joshua's leadership, God routed the armies of Israel's enemies every time Israel obeyed him by faith.

After the time of Joshua, Israel largely was unfaithful to God and he would repeatedly allow them to be subjected by their enemies, but each time they cried out for mercy, he would provide a judge, a deliverer to free them from their enemies. - The last of the judges was Samuel, still living, who also anointed Saul, Israel's first king. (Bc the people rejected God as king and wanted a king like all the nations around them.)

Why is Israel still battling the Philistines even now?

Because of Saul's lack of faith and foolishness, remember? - It was Jonathan, not Saul, who initiated war with the Philistines in ch. 13, and Jonathan's courageous confidence in God that led to initial victory against the Philistines in ch. 14: "nothing can hinder the Lord from saving by many or by few" (14:6). But it was Saul's false piety and foolishness that caused the defeat among the Philistines to not be "great" right then that day bc of his foolish vow that nobody should eat anything until "I'm avenged on my enemies." (v. 24)

Where are we now? - From Bethlehem to the Battlefield [

map

] - from ch. 16 to ch. 17

What's the situation here with this standoff?

They keep drawing up battle lines to fight, but don't actually do so. Even the Philistines are choosing to draw up battle lines and not actually fight as well, probably bc of the terrain.

They send out a "champion" (lit. 'a man between two')

The Philistine enemy embodied in a single warrior… [stature and armor details]

It's quite clear that Israel's lack of

faith

is due to fear that focuses on appearances.

Why won't anyone fight him? (I don't think it's bc of the threat of losing and impacting everyone else…. It's just plain fear.)

Why are they afraid? (Bc he looks unbeatable and sounds terrifying)

His size and weaponry and threatening only matters because they have forgotten who fights for them.

and shall say to them, 'Hear, O Israel, today you are drawing near for battle against your enemies: let not your heart faint. Do not fear or panic or be in dread of them, for the

Lord

your God is he who goes with you to fight for you against your enemies, to give you the victory.'

Jesse, who's older now, can't travel himself to the battle, so he sends his youngest, David, to check on the three oldest sons at the battlefront. (Note: same three mentioned by name, like the rest of Jesse's seven older sons, who were passed up to be anointed as the next king of Israel. God had chosen David, the youngest, the one who kept the sheep. cf.

1 Cor. 1:27-29

)

1 Corinthians 1:27–29 ESV

But God chose what is foolish in the world to shame the wise; God chose what is weak in the world to shame the strong; God chose what is low and despised in the world, even things that are not, to bring to nothing things that are, so that no human being might boast in the presence of God.

David arrives at the battlefront through

faithfulness

to the responsibilities he has been given.

As David comes to the battle, I have to chuckle about a couple of things in the well-constructed narrative. - First, Jesse asks David to bring him some "token," a pledge from his brothers, evidence that the errand was carried out. The TOKEN David ends up with will be Goliath's HEAD! :-) Secondly, as David is arriving, the guys are again making their show of going into battle, shouting the war cry, even though if the last forty days are indication, nobody will fight anybody. And David leaves his gifts for his brothers and the commander in the care of the baggage/equipment keeper to go right up to the battlefront. Remember where Saul was hiding in ch. 10 (v.22) when he had been anointed and was going to be presented as the first king of Israel? :-) "among the baggage"

But what's really important to note here is David's submissive faithfulness to the responsibilities that he has been given.

"The moral fiber which enables us to attack and defeat the huge problems in life is made up of the strands of obedience in the little moral choices that confront us daily: integrity, controlling wrong thoughts, guarding our speech, controlling anger, submitting to authority." (Steve Cole)

"[…] he who is most triumphant over temptation and most faithful to duty today will be the strongest for work and warfare tomorrow." (C. Vince)

For forty days, twice a day, the Philistine champion comes out and boasts his challenge to the men of Israel. What's different on this 81st time? "And David heard him." (v. 23)

David's Disbelief (vv. 24-27)

Where have all the men of faith gone?

David's faith runs so deep that his only

amazement

and

dismay

is that not one man among the Israelite army has jumped at this opportunity!

It's an opportunity to honor God, to honor his people Israel, and to bring great honor to one's family.

Is it not significant that David speaks of the enemy defying the "living God," which speaks of God's uniqueness?

To you it was shown, that you might know that the

Lord

is God; there is no other besides him.

know therefore today, and lay it to your heart, that the

Lord

is God in heaven above and on the earth beneath; there is no other.

For you are great and do wondrous things; you alone are God.

By comparison:

Isaiah 41:21

,23-24 speaks to the futility of other "gods," idols (and vv. 23-24)

Set forth your case, says the

Lord

; bring your proofs, says the King of Jacob.

Tell us what is to come hereafter, that we may know that you are gods; do good, or do harm, that we may be dismayed and terrified. Behold, you are nothing, and your work is less than nothing; an abomination is he who chooses you.

So should they fear this enemy?

Joshua 3:10

And Joshua said, "Here is how you shall know that the living God is among you and that he will without fail drive out from before you the Canaanites, the Hittites, the Hivites, the Perizzites, the Girgashites, the Amorites, and the Jebusites.

Is it more surprising that David displays faith to face the Philistine or more surprising that no one else does?

Understand and Apply David's Faith

To many people David is merely a legend, an inspiring tale of the little guy taking down the giant. But to us who are God's chosen ones by faith, David is a true hero of faith. We see through David's eyes that our faith can and should be like his.

Understanding Faith - What is faith? How is it applied?

Faith is not a superpower, but a submissive trust in God and his will.

Now faith is the assurance of things hoped for, the conviction of things not seen.

Faith is being utterly convinced of an

unseen

reality.

(That means that) Faith is not a weapon to wield but a confidence in the one to whom you yield.

And faith isn't something we conjure up on our own from within us, but is a gift of God's grace.

For by grace you have been saved through faith. And this is not your own doing; it is the gift of God, not a result of works, so that no one may boast.

Faith is a God-empowered gift to trust him, whom we cannot see, and to entrust our lives into his care as we obey his will.

So faith isn't something I can take credit for, but it is a confidence in God that he has granted by his gracious choosing. But faith is a gift that can be applied. How is it applied?

Consider how this faith, confidence plays out. Unfortunately we often think of in our own language and culture, at least I believe we do, of confidence as SELF-confidence. - We are taught from every angle that we need "self-confidence." But what we really need is the gift of faith, which is trust, a confidence and submission to God's goodness, his authority, his will.

Faith gives us

courage

to obey.

We can act with courage by faith in God in the responsibilities that he has given us when we know that we are submitting to his will his way.

So David's courage stems from confidence in God and submission to Him. David knows that he's pleasing God by tending his Father's sheep. David knows that he's pleasing God by submitting to Jesse's will for him go check on his brothers. David also knows that God is jealous for his glory. David knows that God has promised to deliver his people from these surrounding enemies. David knows that God is more than capable… bc he has FAITH in God. We'll see this more plainly next time.

So we will look even more closely next week at David's courage and character developed through his faith.

Faith provides you the opportunity to walk confidently in humble submission to God in both the major challenges of life and (perhaps even more) in the ordinary daily responsibilities that God has providentially given.

I pray that we will see that privilege this week. To rest in belonging to him by faith and experience the joy of serving him by faith.

[Group Discussion Questions]

Read

1 Samuel 17

together.

What from the biblical text and sermon captures your attention? (Is it a matter of information? Application? Something that causes you to consider the episode in another light?)

In what contexts have you heard people using "David vs Goliath" in the "underdog" sense? Talk about why it matters that this isn't really the point in God's word at all.

Goliath's imposing stature and taunting puts the Israelites in fear. What situations or even individuals in your life cause you great fear? Discern and discuss how faith in God should cause us to handle our fears.

Is faith a power to wield (like a magic wand) or is faith confidence in the one to whom you yield? - What difference does that make in it's application in your life?
Group Discussion (suggestions)


What from the biblical text and sermon captures your attention? (Is it a matter of information? Application? Something that causes you to consider the episode in another light?)


In what contexts have you heard people using "David vs Goliath" in the "underdog" sense? Talk about why it matters that this isn't really the point in God's word at all.


Goliath's imposing stature and taunting puts the Israelites in fear. What situations or even individuals in your life cause you great fear? Discern and discuss how faith in God should cause us to handle our fears.


Is faith a power to wield (like a magic wand) or is faith confidence in the one to whom you yield? - What difference does that make in it's application in your life?
Let us get to know you!
Please take a moment to send us your information so that we may stay connected with you. Your information is carefully managed and protected.
How did you hear about us?