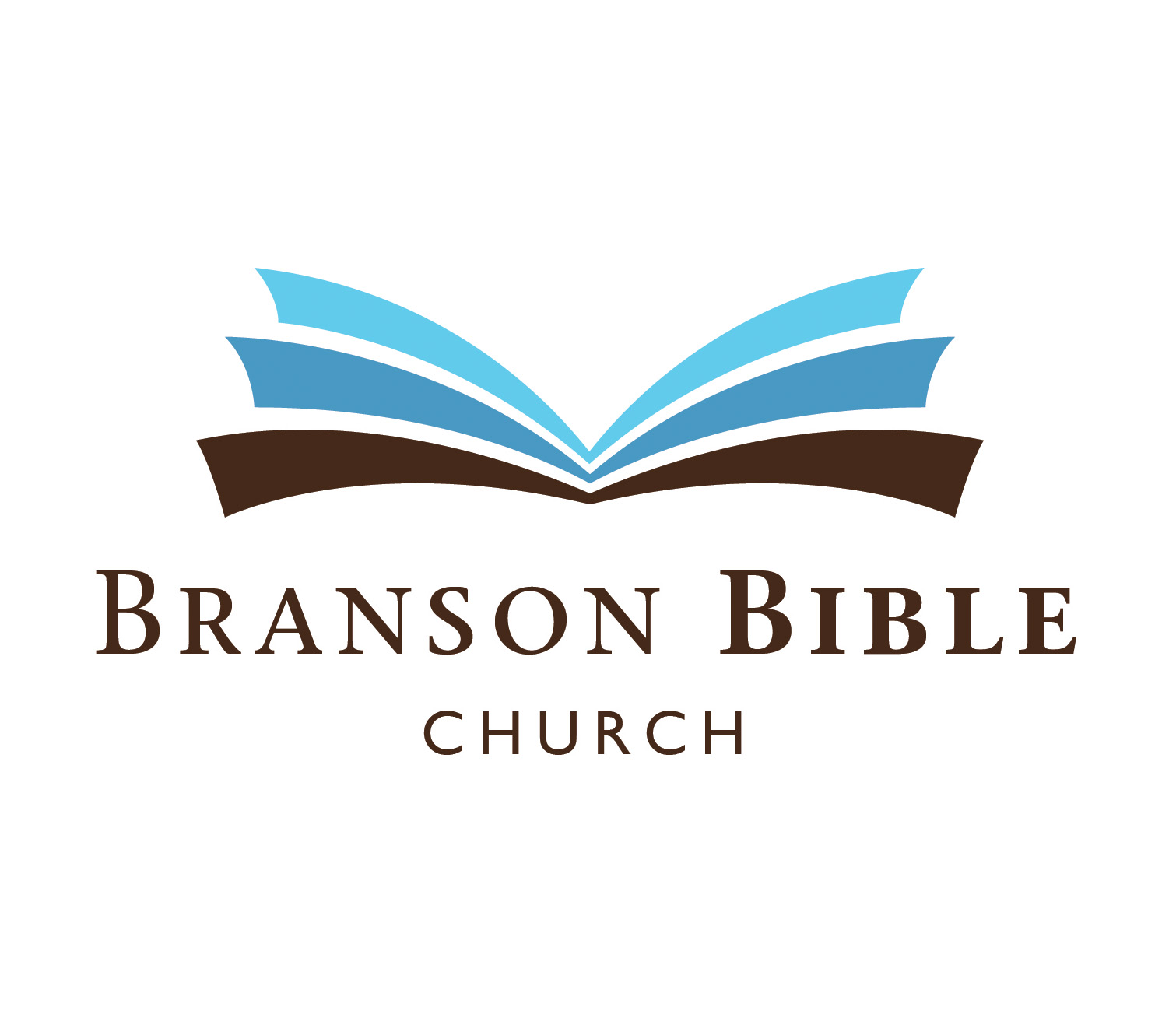 Order of Worship
Sunday Service 1.13.2019
O For A Thousand Tongues To Sing

The Character of Courage -

1 Samuel 17:28-58

What gave David the courage to face the Philistine enemy Goliath? Was it merely youthful ignorance? No. We can see in the life of the young David that ultimately what brings down the giant and brings victory to Israel is David's confident submission to God.

But how do we get from that to David's courage to face Goliath? We would love to see ourselves as being courageous for God. How will we get there?

David's courage is a product of his character, and his character is a result of closeness to God and submission to Him. - Consistency in seeking God (which yields intimacy in knowing Him) is what gives David confidence in submitting to God. That obedience, when tested, builds character—a commitment to honor God from the heart in any circumstance. And it is that maturity in David's life which reveals itself in the likes of courage.

And there came out from the camp of the Philistines a champion named Goliath of Gath, whose height was six cubits and a span.

He stood and shouted to the ranks of Israel, "Why have you come out to draw up for battle? Am I not a Philistine, and are you not servants of Saul? Choose a man for yourselves, and let him come down to me.

And the Philistine said, "I defy the ranks of Israel this day. Give me a man, that we may fight together."

David arrives because faithfulness to his father's wishes that he should go see how his brothers are at the battlefront...

As he talked with them, behold, the champion, the Philistine of Gath, Goliath by name, came up out of the ranks of the Philistines and spoke the same words as before. And David heard him.

And David said to the men who stood by him, "What shall be done for the man who kills this Philistine and takes away the reproach from Israel? For who is this uncircumcised Philistine, that he should defy the armies of the living God?"

Now Eliab his eldest brother heard when he spoke to the men. And Eliab's anger was kindled against David, and he said, "Why have you come down? And with whom have you left those few sheep in the wilderness? I know your presumption and the evil of your heart, for you have come down to see the battle." And David said, "What have I done now? Was it not but a word?" And he turned away from him toward another, and spoke in the same way, and the people answered him again as before. When the words that David spoke were heard, they repeated them before Saul, and he sent for him. And David said to Saul, "Let no man's heart fail because of him. Your servant will go and fight with this Philistine." And Saul said to David, "You are not able to go against this Philistine to fight with him, for you are but a youth, and he has been a man of war from his youth." But David said to Saul, "Your servant used to keep sheep for his father. And when there came a lion, or a bear, and took a lamb from the flock, I went after him and struck him and delivered it out of his mouth. And if he arose against me, I caught him by his beard and struck him and killed him. Your servant has struck down both lions and bears, and this uncircumcised Philistine shall be like one of them, for he has defied the armies of the living God." And David said, "The

Lord

who delivered me from the paw of the lion and from the paw of the bear will deliver me from the hand of this Philistine." And Saul said to David, "Go, and the

Lord

be with you!" Then Saul clothed David with his armor. He put a helmet of bronze on his head and clothed him with a coat of mail, and David strapped his sword over his armor. And he tried in vain to go, for he had not tested them. Then David said to Saul, "I cannot go with these, for I have not tested them." So David put them off. Then he took his staff in his hand and chose five smooth stones from the brook and put them in his shepherd's pouch. His sling was in his hand, and he approached the Philistine. And the Philistine moved forward and came near to David, with his shield-bearer in front of him. And when the Philistine looked and saw David, he disdained him, for he was but a youth, ruddy and handsome in appearance. And the Philistine said to David, "Am I a dog, that you come to me with sticks?" And the Philistine cursed David by his gods. The Philistine said to David, "Come to me, and I will give your flesh to the birds of the air and to the beasts of the field." Then David said to the Philistine, "You come to me with a sword and with a spear and with a javelin, but I come to you in the name of the

Lord

of hosts, the God of the armies of Israel, whom you have defied. This day the

Lord

will deliver you into my hand, and I will strike you down and cut off your head. And I will give the dead bodies of the host of the Philistines this day to the birds of the air and to the wild beasts of the earth, that all the earth may know that there is a God in Israel, and that all this assembly may know that the

Lord

saves not with sword and spear. For the battle is the

Lord

's, and he will give you into our hand." When the Philistine arose and came and drew near to meet David, David ran quickly toward the battle line to meet the Philistine. And David put his hand in his bag and took out a stone and slung it and struck the Philistine on his forehead. The stone sank into his forehead, and he fell on his face to the ground. So David prevailed over the Philistine with a sling and with a stone, and struck the Philistine and killed him. There was no sword in the hand of David. Then David ran and stood over the Philistine and took his sword and drew it out of its sheath and killed him and cut off his head with it. When the Philistines saw that their champion was dead, they fled. And the men of Israel and Judah rose with a shout and pursued the Philistines as far as Gath and the gates of Ekron, so that the wounded Philistines fell on the way from Shaaraim as far as Gath and Ekron. And the people of Israel came back from chasing the Philistines, and they plundered their camp. And David took the head of the Philistine and brought it to Jerusalem, but he put his armor in his tent. As soon as Saul saw David go out against the Philistine, he said to Abner, the commander of the army, "Abner, whose son is this youth?" And Abner said, "As your soul lives, O king, I do not know." And the king said, "Inquire whose son the boy is." And as soon as David returned from the striking down of the Philistine, Abner took him, and brought him before Saul with the head of the Philistine in his hand. And Saul said to him, "Whose son are you, young man?" And David answered, "I am the son of your servant Jesse the Bethlehemite."

Last week in the first half of the chapter we determined that David had faith in God, which is a complete confidence in and submission to him, though he is unseen (

Heb. 11:1

). That was our focus because it is foundational to understanding where David is coming from as he submissively does the will of his father Jesse, as he reacts in astonishment that no one is eager to take on the Goliath for the glory of God and the honor of His people Israel, and as he offers himself to be an instrument in God's hands to bring an end to this whole disgraceful display.

And as stated last week, David does not view himself as an underdog, and neither should the original audience nor the readers today. The living God of Israel is on their side. For David, who is confident in God, courage to act is neither surprising nor abnormal. What I hope you'll see today though is that David's courage arises from his character, and that character is founded upon deep-seated conviction, and that conviction comes from consistency in seeking God. In other words, David's zeal for God is fueled by intimacy with him.

So courage isn't something David has to summon. It is an overflow of his character, which I argue must be an outcome of consistently seeking God.

As we reminded ourselves last week, faith is a gift (

Eph. 2:8-9

), but once received, it is acted upon through a determined consistency to know God for who He is. Knowing God results in confident conviction, and conviction leads to endurance in making right choices in our daily duties and in the trials that we face, which leads to depth of character, which leads to courage and confidence in the hope of God's promises.

Because character is our emphasis today, I want to skip to the end then go back to where we can see David's character at work.

The result of the battle (due to David's confident submission to God's will) is indeed that the Lord grants victory and David's family is honored. But for the sake of our application of David's example, I want us to look more closely at what leads up to the victory. The interchanges between David & Eliab, David & Saul, and David & Goliath reveal the depth of David's delight in God (intimacy with God and desire for God's glory).

The result of the battle is indeed victory and honor. (Victory for God, for Israel, for David. Honor for God, for Israel, for David and his family.)

The Result of David's Confidence in God (vv. 50-58)

V. 50 is a reminder that David kills the giant with the weapons of a shepherd rather than the traditional weapons of war.

It also explains why, v. 51, he had to used Goliath's own sword to cut off his head (keeping his word from v. 46).

The Philistines flee (instead of doing what Goliath had proudly promised, of course), and now the once-fearful men of Israel forget their fear when they see the hand of God in their favor and pursue and defeat the Philistines. David's act reminds them who is on their side and what they are supposed to be about that day.

David bringing Goliath's head to Jerusalem (probably meaning to that region) undoubtedly put fear into the hearts of those Jebusite enemies of Judah as well, and for the author likely foreshadows that David would like make Jebus (Jerusalem) the center of his kingdom.

David's

house

(family) is honored.

It seems easy to be confused about what's going on in vv. 55-58. - But here's my interpretation. It isn't that Saul doesn't know who David is, but he doesn't know David well, which is perfectly understandable for a variety of reasons. (Saul's position and self-interest, no doubt MANY attendants, David's travelling back and forth, the passage of time since their first bringing David into his employ, etc.)

So Saul is asking about David's family because he now has an interest because of not only David's bravery but because Saul himself has promised to exempt the family from taxes and give his daughter in marriage to this family.

David responds simply and humbly, a reflection of his character… the same character that results in victory and honor for God, for Isreal, and for his family.

Now for the three interchanges.

David & Eliab (vv. 28-30)

Eliab accuses David of wrong

motive

.

The reader knows that David is innocent of the charges laid against him by his eldest brother, and honestly, we are left suspecting that it is Eliab who is wrongly motivated by jealousy in his treatment of David. (no doubt the early readers of Samuel would recall Joseph's brothers)

Eliab wrongfully accuses David of wrongdoing, but David, even though innocent, does not retaliate. He is focused on God's glory and has no time for Eliab's pettiness. (Recall Nehemiah -

Neh 6:2-3

)

When David's character is tested (and directly attacked, called into question), David passes the test with patience and focus on the real issue at stake.

When Saul hears about what David has been saying (like the end of v. 26…), he sends for him to search out the matter himself.

David immediately says, without missing a beat (and it's what all these men of Israel should have been thinking), "Let no man's heart fail because of him. Remember, we drew attention to this last week, what David knew about God and all Israel should have known: (God's reminder through Moses to the people…)

and shall say to them, 'Hear, O Israel, today you are drawing near for battle against your enemies: let not your heart faint. Do not fear or panic or be in dread of them, for the

Lord

your God is he who goes with you to fight for you against your enemies, to give you the victory.'

So David volunteers to fight this Philistine—not focused on his size and his armor and his threatening words, but focused on his defiance of God and God's desire to stop that mouth for His own glory.

But as we come to expect of Saul, he takes one look at David (and undoubtedly remembers who he is now… the young shepherd who plays music well) and his eyes tell him that David is not equipped to fight Goliath. (Eliab attacked David's motive.)

Saul calls into question David's

ability

.

In response, David first explains to Saul that he is in fact a quite capable fighter against fierce enemies. He doesn't claim to have secretly trained as a warrior. No, but in his role as protector of his father's sheep, he has killed both lions and bears. (I particularly like the part that after having struck the lion or bear probably with his sling, if it didn't stay down when he rescued the sheep but rose against him, he'd finish it off, perhaps with a shepherds club.)

By the way, David's competence in this area is no doubt due to countless hours of training with a sling.

David gets to the real crux of his confidence though when he says that "the Lord… will deliver me from the hand of this Philistine." - David's argument is like this: If God is faithful to deliver me when I trust in him as I'm keeping my responsibility to protect the sheep, how much more will God defend his own honor against this Philistine who is defying "the armies of the living God" and allow me to strike down this threat. Because of David's character, this is a no-brainer. It isn't David's ability that is really the issue, but God's ability.

Saul recognizes David's courage, but more importantly, Saul seems to recognize God's presence with David (end of v. 37).

And then Saul tries to equip David with traditional armor and weapons, which he assumes David will need. I love that David submissively tries it out, but that he can't because he doesn't yet have any experience with them (he hasn't "tested" them, hasn't trained in them). - But God has tested him and trained him!

So David takes the tools of a shepherd, with which he is very competent and trained, to battle this Philistine. - Read v. 40 again.

When David's character is tested again before Saul… He doesn't listen to Saul and then doubt that he can do it. No, he simply believes, "God has delivered me before and he can do it again—and more now than ever!"

David & Goliath (vv. 41-49)

Goliath moves forward, shield-bearer in front of him. When he sees David a little closer, and undoubtedly doesn't think he'll be needing that shield, and he mocks David.

He takes note of David's staff ("sticks") but not his sling.

His gods are probably Dagon and Ashtaroth.

He tries to intimidate David with a threat of death and dishonor. (Burial was important to Isrealites.)

David's response to Goliath shows the strength of his

character

and the source of his

courage

: "I come to you in the name of the Lord"

And David one-ups Goliath's threat. - God will give you into my hand. And I'll take you down and cut off your head. (Wait, there's more.) And I'll give the bodies of the whole Philistine army to the birds and beasts.

Most importantly, and I love how clear David is about this: "that all the earth will know that there's a God in Israel" … "and that all this assembly (including and especially Israel) will know God's deliverance doesn't require a sword and spear. The battle is the Lord's!"

Goliath has probably heard enough and begins drawing near to make a quick end to this little shepherd. But David brings a shepherd's gun to a knife fight. - And he has five stones. In case he needs more, he's prepared. Though he no doubt would like to land the first before Goliath is prepared. And David strikes Goliath where he can make a critical hit in a place unprotected by armor. The stone hits its mark, and Goliath falls.

We would love to be a full of faith and courage as David. But there's no shortcut to maturity. Even at this young age, God had been preparing David's heart.

What appears to us to be great courage in worldly circumstances is actually a result of nearness to God and confident submission to Him. That faith put to the test by trial produces character—a purity in commitment to honor God from the heart in any circumstance. Courage and other godly character qualities are a part of the ongoing results of that process.

Courage <—

Character

<—

Confident

Submission <— Consistency in Seeking God

The very purpose of saving faith is the glory of God in granting us access to him! The way that we grow in being what God desires then is by making use that access to him.

So as we seek intimate knowledge of God, we become only more convinced of who he is and that his purposes can be trusted. Those convictions then play out in confident submission, the choices of our lives to obey him, particularly in endurance through the daily routine of responsibility. That itself is a trial. But even more then when faced with particularly trying circumstances, character is built when we continue to confidently obey God's will (

Rom 5

,

Jam 1

,

1 Pet 1

). And it is that maturity of character which necessarily produces the likes of confident hope in God's promises and courage in any circumstances.

Unfortunately people often think of faith as testing God (to see if he'll show himself real by doing what they ask), rather than faith being stalwart confidence in God when we are tested. We are not proving God by our faith, he is proving us. (cf.

Jam 1:2-4

&

1 Pet 1:3-9

) The genuineness of our faith is proven by our submission to his will when we are hard pressed. - That means that all our trials ("giants," if you will) are OPPORTUNITIES for our faith to be proven and therefore for God to work in us to shape us into the image of his Son.

Character, depth of maturity, is critical to facing the fears and temptations in our lives with a heart that honors God. What's the secret to strength under fire? Nearness to God.

David was far from being a fearless non-doubter. He was in fact a normal human that way. David could relate to the song of Asaph in

Psalm 77

. - Look at some of the first half of it. But there's a turn in v. 10 and following, which rights the Psalmist's spirits and restores his confidence in God. It is simply this: He remembers what he knows of God.

I cry aloud to God, aloud to God, and he will hear me. In the day of my trouble I seek the Lord; in the night my hand is stretched out without wearying; my soul refuses to be comforted. When I remember God, I moan; when I meditate, my spirit faints.

Selah

You hold my eyelids open; I am so troubled that I cannot speak. I consider the days of old, the years long ago. I said, "Let me remember my song in the night; let me meditate in my heart." Then my spirit made a diligent search: "Will the Lord spurn forever, and never again be favorable? Has his steadfast love forever ceased? Are his promises at an end for all time? Has God forgotten to be gracious? Has he in anger shut up his compassion?"

Selah

Then I said, "I will appeal to this, to the years of the right hand of the Most High." I will remember the deeds of the

Lord

; yes, I will remember your wonders of old. I will ponder all your work, and meditate on your mighty deeds. Your way, O God, is holy. What god is great like our God? You are the God who works wonders; you have made known your might among the peoples. You with your arm redeemed your people, the children of Jacob and Joseph.

Selah

Praise The Lord Ye Heavens
THANKS FOR JOINING US
Have a great week!
Group Discussion (suggestions)
If you haven't already, read 1 Samuel 17 together.
What from the biblical text and sermon grips you? (A new angle of information? A point of application?)
Why does it make sense that there's no shortcut to maturity? Can two people experience the same circumstances and one grow in Christian maturity and the other not? Why? (consider Jam 1:2-4 & 1 Pet 1:3-9)
List and explain some points to contrast David and Saul. How do you see the author demonstrating David as the one the Lord has chosen who is "after his own heart" (1 Sam 13:14)?
David, like you, would have had doubts and fears. But he also knew how to deal with those, like Asaph does in Psalm 77. The Psalmist admits his fear & dismay to God, and then he recounts what he knows to be true of God. Are you seeking God regularly and for greater depth so that you apply a similar approach in life's difficult circumstances and hardest questions?
Let us get to know you!
Please take a moment to send us your information so that we may stay connected with you. Your information is carefully managed and protected.
How did you hear about us?