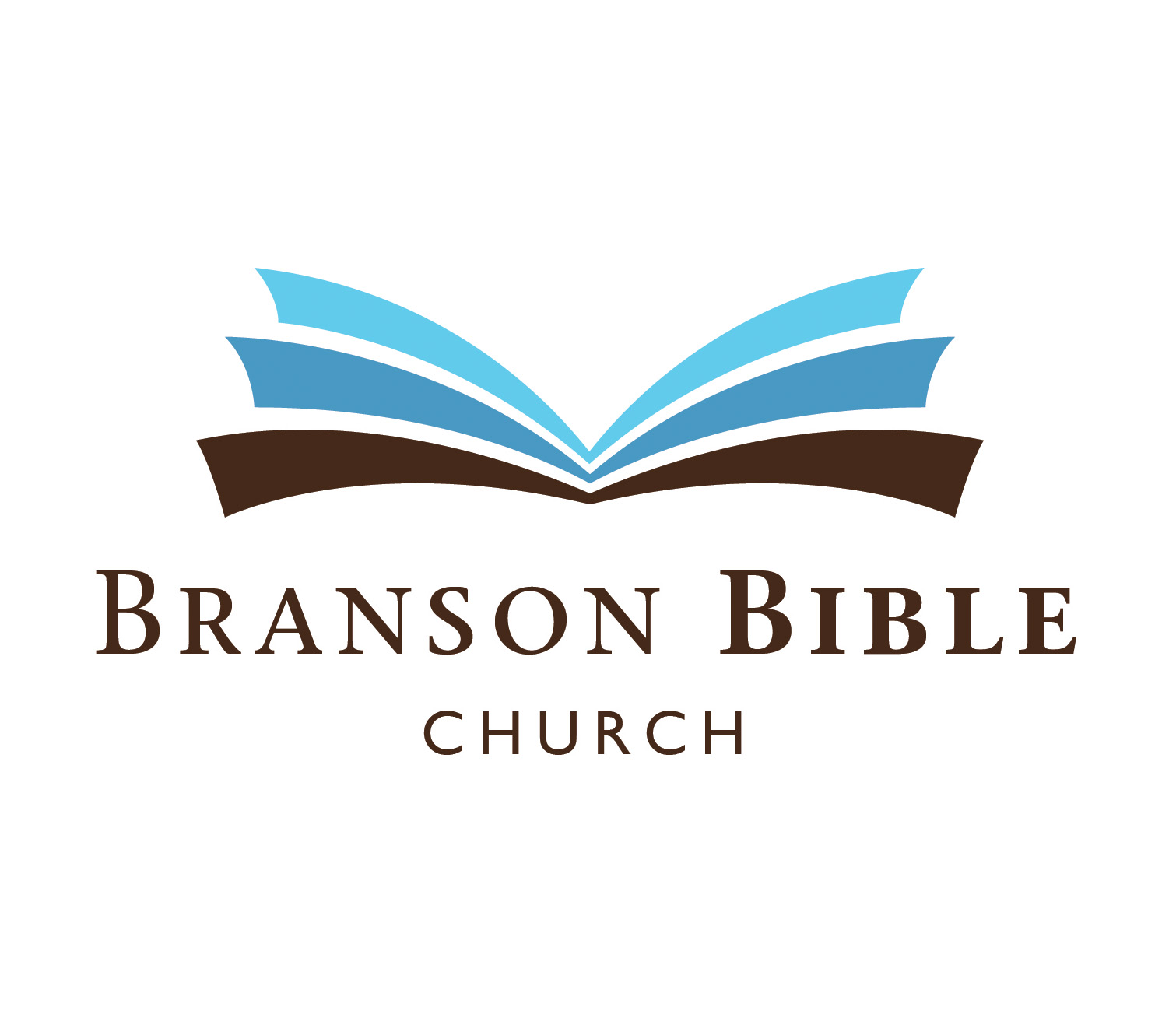 Order of Worship
Sunday Service 2.3.2019
All Creatures Of Our God And King

Faithful Friendship -

1 Samuel 20

I had some friendships in my youth that didn't yield anything positive. In fact, I recall one particular year of my life at boarding school, 7th grade, where two specific "friendships" led to nothing good. In fact, they drew me away from God and toward earthly pleasures and pursuits. One was a guy friend and one was a girl friend (unfortunately, yes, I would have called her that too). By God's grace, one of those was broken off by separation at the end of the school year, and once I had my head out of that one, I was able to see the harm of the other. (To my knowledge, still to this day these two individuals are not doing well at pursuing or serving God.) But by being distant from them the following year, the Lord allowed me to develop better points of focus and better relationships. I began seeking God and seeking to be the kind of friend and leader that I ought to be for Him. I'm deeply thankful to the Lord that, through my high school years and especially in adulthood, I've actually had much better friendships with MUCH better results. Fun fact: Just another year after that regrettable 7th grade year, at the start of hight school I began investing in another friendship with a sweet girl named Clara who demonstrated a love for Jesus and a concern for my best interest… and the rest is history. :-)

We really ought to think about our close relationships this way: It is no real friendship which fails to lead us to God. A true friend is one who makes you a more godly man/woman/boy/girl by being around him/her. Such are the kind of friends we need and the kind of friends we want to be.

And it is a biblical point of fact that Jesus sets the highest example of the ideal friend:

Greater love has no one than this, that someone lay down his life for his friends.

Not only did Jesus literally give his life in order that we may have spiritual life through faith in Him, he did so at our point of greatest need. (God proves his love for us: while we were still sinners, Christ died for us, Rom. 5:8)

In our text for today, we find a David who is in distress and desperate for some help. Recognizing his desperate need, David goes where he will be heard and helped, where he'll receive sympathy and support, where his faith will be held accountable and increased. He goes to Jonathan, with whom he has a true friendship of covenant commitment.

Interestingly, in order to get that help, he has to draw closer to the danger in order to get help from a close (if not his closest) friend. David is fleeing for his very life from Saul, but to seek out Jonathan, he must risk leaving Samuel's side at Ramah and return to Gibeah to find Jonathan.

Then David fled from Naioth in Ramah and came and said before Jonathan, "What have I done? What is my guilt? And what is my sin before your father, that he seeks my life?" And he said to him, "Far from it! You shall not die. Behold, my father does nothing either great or small without disclosing it to me. And why should my father hide this from me? It is not so." But David vowed again, saying, "Your father knows well that I have found favor in your eyes, and he thinks, 'Do not let Jonathan know this, lest he be grieved.' But truly, as the

Lord

lives and as your soul lives, there is but a step between me and death." Then Jonathan said to David, "Whatever you say, I will do for you." David said to Jonathan, "Behold, tomorrow is the new moon, and I should not fail to sit at table with the king. But let me go, that I may hide myself in the field till the third day at evening. If your father misses me at all, then say, 'David earnestly asked leave of me to run to Bethlehem his city, for there is a yearly sacrifice there for all the clan.' If he says, 'Good!' it will be well with your servant, but if he is angry, then know that harm is determined by him. Therefore deal kindly with your servant, for you have brought your servant into a covenant of the

Lord

with you. But if there is guilt in me, kill me yourself, for why should you bring me to your father?" And Jonathan said, "Far be it from you! If I knew that it was determined by my father that harm should come to you, would I not tell you?" Then David said to Jonathan, "Who will tell me if your father answers you roughly?" And Jonathan said to David, "Come, let us go out into the field." So they both went out into the field. And Jonathan said to David, "The

Lord

, the God of Israel, be witness! When I have sounded out my father, about this time tomorrow, or the third day, behold, if he is well disposed toward David, shall I not then send and disclose it to you? But should it please my father to do you harm, the

Lord

do so to Jonathan and more also if I do not disclose it to you and send you away, that you may go in safety. May the

Lord

be with you, as he has been with my father. If I am still alive, show me the steadfast love of the

Lord

, that I may not die; and do not cut off your steadfast love from my house forever, when the

Lord

cuts off every one of the enemies of David from the face of the earth." And Jonathan made a covenant with the house of David, saying, "May the

Lord

take vengeance on David's enemies." And Jonathan made David swear again by his love for him, for he loved him as he loved his own soul.

David comes to Jonathan seeking answers and assistance. - His hope and trust in his friend is not misguided. Jonathan is a faithful friend. Consider with me today the value of faithful friendship, of covenant commitment.

A godly, faithful friend can be trusted… (vv. 1-17)

(which David believes Jonathan is, and Jonathan proves himself to be)

to

listen

well and sympathize.

See, Jonathan doesn't understand David's concern at first bc he thinks his dad would have told him (He doesn't keep anything from me, v. 2). BUT, he listens well enough to his friend to genuinely HEAR his distress and to consider carefully what David is saying (there is but a step between me and death, v. 3).

It's a running joke in my family-at-large that if you try talking to me about something while I'm focused another thing, you can guarantee I'm not listening. If you don't ensure that you have my full attention, you don't have any of it. — But how much worse if we are supposed to be listening well and sympathizing with someone when we are actually selfishly 1. daydreaming, 2. planning our answer, or 3. planning our escape?

By contrast, how many times in the public ministry of Jesus do we see him asking probing questions or telling stories that get right to the heart of those he's dealing with? Why? Not simply because he's God incarnate, but because he was a sympathetic listener who desired to hear them and help them.

Like Jonathan does for David, a godly friend can be trusted to listen well and sympathize.

to take a concern

seriously

and be supportive.

Even without perhaps

fully

grasping yet what David is describing, Jonathan says essentially, "I'll do whatever you ask, friend." (v. 4)

This means we have to try really hard in our friendships and familial relationships to not make something out to be easy or unimportant when we don't feel the full weight of it ourselves… and to not make light of or make jokes about things that matter more to someone else.

A better response: Help me understand. Explain it to me. What can I do to help? How can I serve you?

That sincere offer of help allows David to hatch a little plan for allowing Jonathan to find out Saul's real intentions with regard to David. (the new moon feast)

to keep a friend

accountable

.

(help them check for godly motives and priorities)

Now, in the text, David is the one who initiates accountability, v. 8. He expresses himself humbly with respect to Jonathan as the prince, requesting his kindness and reminding him of the previous covenant commitment of friendship and loyalty to one another. - And this accountability here goes both directions. While David reminds Jonathan of his previous covenant, he also offers himself accountable to Jonathan. [the 2nd half of verse 8 as a followup to the 2nd half of v. 1]

Jonathan confirms that David has shown no guilt in the matter: "Far be it from you!" Then he reaffirms his own commitment as well: Hey, if I knew dad were after you I would surely warn you!

Listening well and being supportive are important, but that isn't enough by itself. We must listen well with a genuine concern for the friend's highest good. So accountability in fact proves our commitment to them and our highest allegiance to God.

A few simple thoughts on giving accountability in relationships:

Love desires to believe the best of the other… (and to not keep record of wrongs, etc.

1 Cor. 13

)

But is NOT blind to their failings.

In FACT, a godly friend is faithful enough to hold another accountable.

Faithful are the wounds of a friend; profuse are the kisses of an enemy.

What about being receptive to accountability? Hear these verses:

The ear that listens to life-giving reproof will dwell among the wise.

A godly friend can be trusted to keep another accountable. AND…

to take

ownership

of a friend's cause.

From this point in the text forward, Jonathan is the one who takes the lead. (in answer to David's question in v. 10)

Talk is cheap, but sacrificial service is costly. We know our true friends by the lengths to which they will go to seek our highest good for God's glory. Again, Jesus is the supreme example. (He came "not to be served but to serve, and to give his life as a ransom for many," Mk 10:45.)

Jesus told his disciples, in the very next verse from the one mentioned earlier, in

John 15:14

You are my friends if you do what I command you.

From the context we see that he is telling them that they should love one another as he has loved them (vv. 12&17) [below]

Jesus gives two other explanatory factors: 1. He calls them friends instead of servants bc he has invited them in to know all of the Father's business, his plans and intentions. Not to simply be told what to do, but to have the privilege of understanding the "why" behind all things. So we can take full ownership bc we are "in the know." 2. "You didn't choose me, but I chose you" means that you couldn't "earn" this friendship to start with any more than you can "merit" it now, but with the privilege comes the responsibility to bear fruit (the fruit of loving one another like I love). And that fruit is also not accomplished in your strength but through prayerfully abiding in him, which is the context of the early verses of ch. 15. Abiding is what brings about true fruit (v. 4), and it is such fruit which proves that you belong to the Father (v. 17).

"This is my commandment, that you love one another as I have loved you. Greater love has no one than this, that someone lay down his life for his friends. You are my friends if you do what I command you. No longer do I call you servants, for the servant does not know what his master is doing; but I have called you friends, for all that I have heard from my Father I have made known to you. You did not choose me, but I chose you and appointed you that you should go and bear fruit and that your fruit should abide, so that whatever you ask the Father in my name, he may give it to you. These things I command you, so that you will love one another.

This NT instruction from Jesus is perfect application of Jonathan's godly, faithful friendship in our text today: To love Jesus as a true friend is to take up his cause, which is to sacrificially love one another as he has loved us who are his chosen ones. So we are to love God's chosen ones as true friends.

to keep and increase

covenant

commitment.

vv. 12-13 - First Jonathan offers reassurance of his commitment to seeking David's best interest. (Sometimes I need to remind MYSELF that my goal is the good of another!)

Jonathan and David have already covenanted their loyalty to one another, but here Jonathan initiates a more full and deeper covenant commitment between them. (vv. 14-15) Now the covenant extends to their "houses," their posterity.

A covenant is more than just a "hey, let's be friends. ok, cool." - "Thus a covenant relationship is not merely a mutual acquaintance but a commitment to responsibility and action. A key word in Scripture to describe that commitment is "faithfulness," acted out in a context of abiding friendship." - Elwell, W. A., & Beitzel, B. J. (1988). Covenant. In

Baker encyclopedia of the Bible

(Vol. 1, p. 531). Grand Rapids, MI: Baker Book House.

[Now with the time remaining let's look at the same pattern in the remaining verses of the chapter.]

Then Jonathan said to him, "Tomorrow is the new moon, and you will be missed, because your seat will be empty. On the third day go down quickly to the place where you hid yourself when the matter was in hand, and remain beside the stone heap. And I will shoot three arrows to the side of it, as though I shot at a mark. And behold, I will send the boy, saying, 'Go, find the arrows.' If I say to the boy, 'Look, the arrows are on this side of you, take them,' then you are to come, for, as the

Lord

lives, it is safe for you and there is no danger. But if I say to the youth, 'Look, the arrows are beyond you,' then go, for the

Lord

has sent you away. And as for the matter of which you and I have spoken, behold, the

Lord

is between you and me forever." So David hid himself in the field. And when the new moon came, the king sat down to eat food. The king sat on his seat, as at other times, on the seat by the wall. Jonathan sat opposite, and Abner sat by Saul's side, but David's place was empty. Yet Saul did not say anything that day, for he thought, "Something has happened to him. He is not clean; surely he is not clean." But on the second day, the day after the new moon, David's place was empty. And Saul said to Jonathan his son, "Why has not the son of Jesse come to the meal, either yesterday or today?" Jonathan answered Saul, "David earnestly asked leave of me to go to Bethlehem. He said, 'Let me go, for our clan holds a sacrifice in the city, and my brother has commanded me to be there. So now, if I have found favor in your eyes, let me get away and see my brothers.' For this reason he has not come to the king's table." Then Saul's anger was kindled against Jonathan, and he said to him, "You son of a perverse, rebellious woman, do I not know that you have chosen the son of Jesse to your own shame, and to the shame of your mother's nakedness? For as long as the son of Jesse lives on the earth, neither you nor your kingdom shall be established. Therefore send and bring him to me, for he shall surely die." Then Jonathan answered Saul his father, "Why should he be put to death? What has he done?" But Saul hurled his spear at him to strike him. So Jonathan knew that his father was determined to put David to death. And Jonathan rose from the table in fierce anger and ate no food the second day of the month, for he was grieved for David, because his father had disgraced him. In the morning Jonathan went out into the field to the appointment with David, and with him a little boy. And he said to his boy, "Run and find the arrows that I shoot." As the boy ran, he shot an arrow beyond him. And when the boy came to the place of the arrow that Jonathan had shot, Jonathan called after the boy and said, "Is not the arrow beyond you?" And Jonathan called after the boy, "Hurry! Be quick! Do not stay!" So Jonathan's boy gathered up the arrows and came to his master. But the boy knew nothing. Only Jonathan and David knew the matter. And Jonathan gave his weapons to his boy and said to him, "Go and carry them to the city." And as soon as the boy had gone, David rose from beside the stone heap and fell on his face to the ground and bowed three times. And they kissed one another and wept with one another, David weeping the most. Then Jonathan said to David, "Go in peace, because we have sworn both of us in the name of the

Lord

, saying, 'The

Lord

shall be between me and you, and between my offspring and your offspring, forever.' " And he rose and departed, and Jonathan went into the city.

A godly, faithful friend can be trusted… (vv. 18-42)

to put a friend's

interests

above his own.

Surely it's plain in the context that Jonathan puts David's interests above his own! He's the prince, and the kingdom would likely come to him next.

True companionship (sincere love) must do away with rivalry. (

Phil 2:2-3

)

complete my joy by being of the same mind, having the same love, being in full accord and of one mind. Do nothing from selfish ambition or conceit, but in humility count others more significant than yourselves.

to bear with

adversity

for a friend.

Jonathan clearly risks his own neck for David. By standing beside David (and what's right), Jonathan makes himself the enemy of David's enemies… thereby making himself an enemy to his own father, who is fighting back against God's will. - Jonathan seems to know that David becoming king is God's will: (next time he sees David after this episode)

And Jonathan, Saul's son, rose and went to David at Horesh, and strengthened his hand in God. And he said to him, "Do not fear, for the hand of Saul my father shall not find you. You shall be king over Israel, and I shall be next to you. Saul my father also knows this."

So this goes to both the last point of putting David's interests first and to bearing with adversity for him. I mean, Saul tries to pin Jonathan with his spear. How much more plain does it get? And if that isn't enough, Saul calls him a bad, inappropriate name. People do such things in our culture and language too, and the comparisons are vile enough that I can't use them.

Anyway, we ought to behave toward one another as Jonathan behaves toward David:

Bear one another's burdens, and so fulfill the law of Christ.

Bear = carry, pick up - That doesn't mean the burden just comes off of them completely, but it sure makes it easier on them to have your help.

I've seen my children in pain and literally wished that I could take the pain for them. Each of my older brothers has been stung by a stingray. When one of them was hurt, I could hear him groaning in pain for hours, and I was young, but I actually prayed for God to give me some (or all of) the pain, at least for a while, to grant him some relief.

Jesus bore our sin on himself and died on a cross so that we can belong to him by faith and NOT have to suffer the eternal pain and loss of separation from God.

Among Christian brethren we readily and gladly take up the cause of another, even bearing with adversity, to give them some reprieve and help them persevere to the finish line.

to not

betray

a confidence.

David's well-being is fully dependent on Jonathan remaining true to him and keeping David's security (hiding spot a secret).

In the game of hide and seek, the absolute worst offense is when one who has already been caught divulges the hiding place of another to the one who seeks her.

Whoever goes about slandering reveals secrets, but he who is trustworthy in spirit keeps a thing covered.

Argue your case with your neighbor himself, and do not reveal another's secret, lest he who hears you bring shame upon you, and your ill repute have no end.

Listen, we should all know there are times when we have to tell people we care about that there are certain things they might tell us that we cannot keep as secret. In other words, for their own safety and well-being there are others who must know. (But that doesn't mean we're throwing it about willy-nilly.)

To be faithful friends, we need to keep confidence. And be careful befriending those with loose lips.

to follow

through

and follow up.

In spite of his father's anger and the threat of danger, Jonathan follows through on his word to David. We also see of course that Jonathan follows through with the arrow plan and then follows up in v. 42 in a final reiteration of their covenant.

Friendship isn't a one-time shot. With the busyness of life and each having our own problems to deal with, it takes deliberate effort to continue tending a friendship.

Covenant commitment (faithful friendship) yields lasting relationships that honor God through the reflection of his character and spirit.

to shore up a friend's

faith

in tough times.

In this entire saga, Jonathan makes it is aim, in his friend's distress, to "strengthen his hand in God" (as a mentioned earlier from 23:16). Jonathan doesn't attempt to help David apart from David's faith in God.

Whatever actions they take, whatever commitments they make, their stated and obvious purpose is to commit their ways and submit themselves to the Lord.

We NEED friends like this and we need to BE friends like this.

There's something here that could be easily overlooked. David goes to Jonathan bc he knows he genuinely needs Jonathan's help. - Look men, it's embarrassing that there's a stereotype of men that we don't want help and think we don't need help. (Stereotypes are only unfair when they are automatically placed on certain parties who have done nothing to earn the unwanted label or comparison.) I say if it tends to be true of us then we should allow the exaggerated stereotype to get our attention such that we deliberately and emphatically break that mold. - Christian men (and women, boys and girls) should, of all people, readily admit need and our dependence on God, even interdependence with God's people. "I can handle it" and "It's too embarrassing" are foolish. It's high time we see and experience the value of godly companions.

God's people need to understand and experience the value of godly companions.

Trying to be a godly man or woman alone is both unwise and unchristian.

Also, don't seek help thinking you have all the answers, that all you really need is the catharsis of getting it off your chest. You're drinkin' some proud Kool-Aid mixed with hogwash!

You need and want someone who listens well AND offers godly counsel.

Choose your friends as selectively as you choose pears at the grocery store, as carefully as you research for your next laptop.

A man of many companions may come to ruin, but there is a friend who sticks closer than a brother.

For example, when choosing a godly friend, don't simply pick the guy you think is cool who fits in with everybody. Godly people CAN'T fit in with everybody. You'll have to look carefully to find friends who want your highest good for God's glory.

Whoever walks with the wise becomes wise, but the companion of fools will suffer harm.

Your friendships will literally make or break you.

[Applications here are almost too many to get them all in!]

We need friends willing to correct us.

We need certain kinds of support that comes from friendship with our same gender.

We can't have deep, meaningful friendships with those who are worldly.

Leaders need friendship! - "It's lonely at the top" bunko is to your own detriment. We need to be known, supported, and held accountable in ways that only trusted, godly friendships can accomplish.

Siblings must learn to be true friends. -

Prov. 17:17

(A friend loves at all times, and a brother is born for adversity.)

Spouses must learn to be true friends. - If a marriage is not doing well, I can promise you this: That the two of them are not being friends to one another who put the other before themselves! - But true sacrificial friendship breeds genuine intimacy.

Christian co-laborers must learn to be true friends. - To be a true friend is to be servant-hearted.

If we have a covenant community of people who will commit to each other like this, people will know who our Lord is!
Let us get to know you!
Please take a moment to send us your information so that we may stay connected with you. Your information is carefully managed and protected.
How did you hear about us?