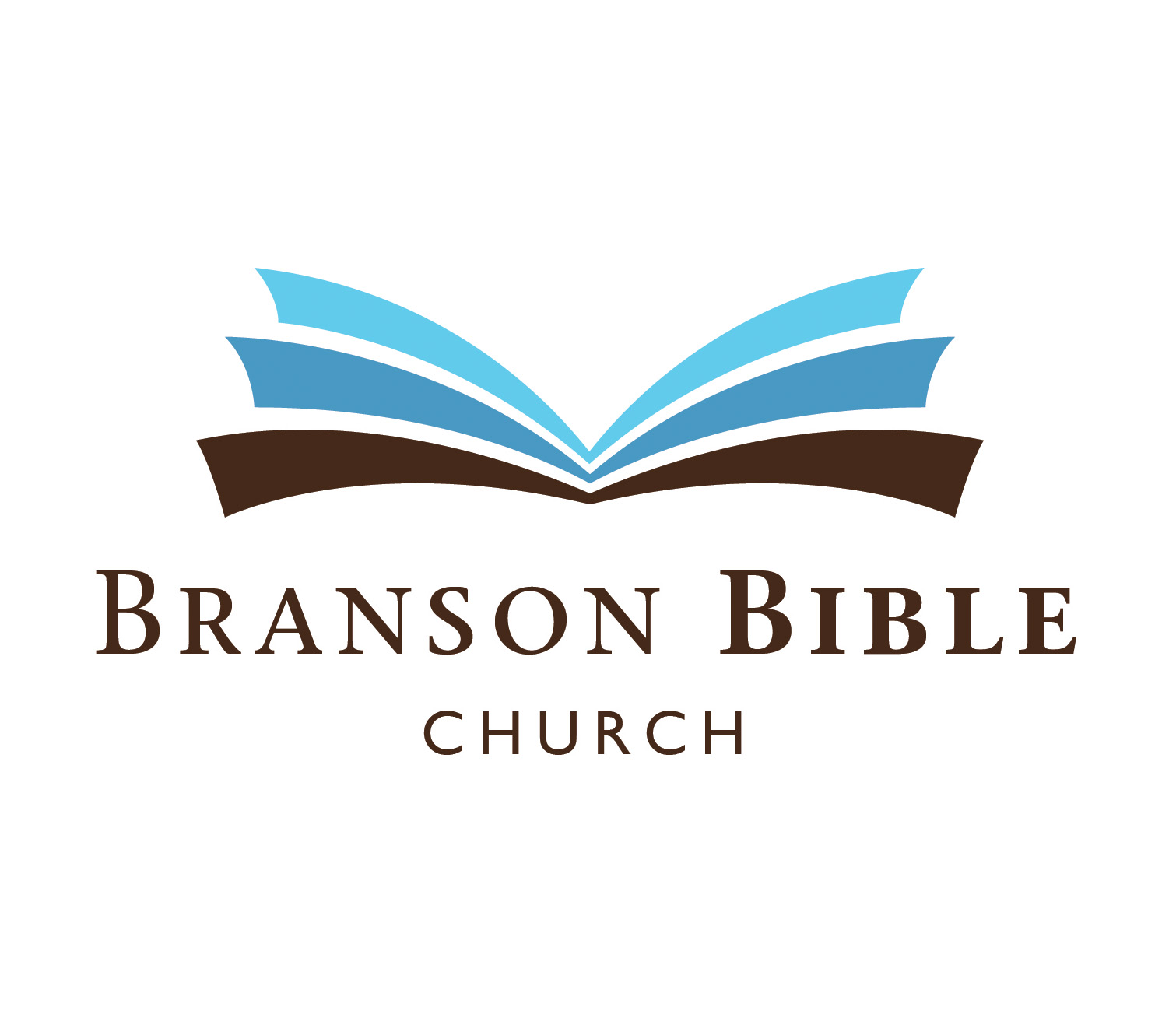 Order of Worship
Sunday Service 2.17.2019
O Worship The King (Lyons)

One Pure And Holy Passion

[Scripture reading -

Psalm 115:1-11

]

In Sovereign Hands -

1 Samuel 22:6-23:18

Illust.: When I accidentally took my hands off of my daughter as a baby and let her fall off the table onto the concrete at the swimming pool.

(The word hand is used no less than 10x in the passage that I have sectioned off in 1 Samuel for today… used both literally and figuratively - see v. 6 and v. 17 as examples)

From the example in the lives of Saul, Ahimelech, Doeg, and David (and Jonathan), we are reminded that humans attempt to maintain control by our own hands, but what we really ought to be doing is submitting ourselves as instruments in God's sovereign hands.

Our God is in the heavens; he does all that he pleases.

God's sovereignty is a word to describe that he has all power and authority and control to do all that he pleases according to his divine will. (Nothing is outside the scope of his control—he either does it or allows it. Nothing is outside the scope of his authority—all owe their allegiance to him. Nothing is outside the scope of his power to do his will.)

Now there's something really important regarding God's sovereignty that is often overlooked in definitions. God is good. He

does

all that he pleases based on his goodness. He practices his authority, his control, the use of his power always from the place of perfect goodness.

Part 1 - Saul Slays God's Servants (22:6-23)

Now Saul heard that David was discovered, and the men who were with him. Saul was sitting at Gibeah under the tamarisk tree on the height with his spear in his hand, and all his servants were standing about him. And Saul said to his servants who stood about him, "Hear now, people of Benjamin; will the son of Jesse give every one of you fields and vineyards, will he make you all commanders of thousands and commanders of hundreds, that all of you have conspired against me? No one discloses to me when my son makes a covenant with the son of Jesse. None of you is sorry for me or discloses to me that my son has stirred up my servant against me, to lie in wait, as at this day." Then answered Doeg the Edomite, who stood by the servants of Saul, "I saw the son of Jesse coming to Nob, to Ahimelech the son of Ahitub, and he inquired of the

Lord

for him and gave him provisions and gave him the sword of Goliath the Philistine."

Saul

strives

to maintain his grip.

Ironically, he's out of control, he has lost his grip.

Spear in hand - reminder that he's a threat to his "friends" as much as to his foes.

[Application] Are you wrongheadedly attempting to maintain control by your own hands?

Doeg becomes Saul's

instrument

for evil.

… Slandering Ahimelech and Slaying the Priests.

Doeg's efforts to ingratiate himself to Saul.

[Application] Have you placed yourself as an instrument under the rule of a selfish tyrant?

Then the king sent to summon Ahimelech the priest, the son of Ahitub, and all his father's house, the priests who were at Nob, and all of them came to the king. And Saul said, "Hear now, son of Ahitub." And he answered, "Here I am, my lord." And Saul said to him, "Why have you conspired against me, you and the son of Jesse, in that you have given him bread and a sword and have inquired of God for him, so that he has risen against me, to lie in wait, as at this day?" Then Ahimelech answered the king, "And who among all your servants is so faithful as David, who is the king's son-in-law, and captain over your bodyguard, and honored in your house? Is today the first time that I have inquired of God for him? No! Let not the king impute anything to his servant or to all the house of my father, for your servant has known nothing of all this, much or little." And the king said, "You shall surely die, Ahimelech, you and all your father's house." And the king said to the guard who stood about him, "Turn and kill the priests of the

Lord

, because their hand also is with David, and they knew that he fled and did not disclose it to me." But the servants of the king would not put out their hand to strike the priests of the

Lord

. Then the king said to Doeg, "You turn and strike the priests." And Doeg the Edomite turned and struck down the priests, and he killed on that day eighty-five persons who wore the linen ephod. And Nob, the city of the priests, he put to the sword; both man and woman, child and infant, ox, donkey and sheep, he put to the sword.

Ahimelech tells the

truth

.

… And gets killed anyway.

[Application] (Like Saul's servants) Will you stay your hand from evil in submission to your Righteous King of Kings?

Can you trust God with the outcome, even if it means losing your life for righteousness sake? (

1 Peter 3:10-18a

)

For "Whoever desires to love life and see good days, let him keep his tongue from evil and his lips from speaking deceit; let him turn away from evil and do good; let him seek peace and pursue it. For the eyes of the Lord are on the righteous, and his ears are open to their prayer. But the face of the Lord is against those who do evil." Now who is there to harm you if you are zealous for what is good? But even if you should suffer for righteousness' sake, you will be blessed. Have no fear of them, nor be troubled, but in your hearts honor Christ the Lord as holy, always being prepared to make a defense to anyone who asks you for a reason for the hope that is in you; yet do it with gentleness and respect, having a good conscience, so that, when you are slandered, those who revile your good behavior in Christ may be put to shame. For it is better to suffer for doing good, if that should be God's will, than for doing evil. For Christ also suffered once for sins, the righteous for the unrighteous, that he might bring us to God, being put to death in the flesh but made alive in the spirit,

Saul's design for killing the priests is clinging to power, but God uses it to bring about what was prophesied in a curse on Eli's house. (Only Abiathar escapes, who will serve David as priest, even at the tabernacle established later in Jerusalem… but he too will be removed from priestly office under Solomon.)

Their blood is on

Saul's

hands.

Doeg did the dirty work, but the blood of the priests is on Saul's hands.

But one of the sons of Ahimelech the son of Ahitub, named Abiathar, escaped and fled after David. And Abiathar told David that Saul had killed the priests of the

Lord

. And David said to Abiathar, "I knew on that day, when Doeg the Edomite was there, that he would surely tell Saul. I have occasioned the death of all the persons of your father's house. Stay with me; do not be afraid, for he who seeks my life seeks your life. With me you shall be in safekeeping."

David

owns up to his wrongdoing.

(Owns up to his mistake in carelessly involving Ahimelech, and lying)

The importance of this in friendship and leadership

David and Doeg in

Psalm 52

Abiathar finds

safekeeping

with David.

[Application] Will you seek safekeeping among those who can be trusted to be walking in submission to God?

[REVIEW and implication] Saul fumes and whines and lies… Doeg slanders Ahimelech. - Ahimelech defends David's honor and himself. (all TRUTH) Doeg slays God's priests. Abiathar seeks refuge with David. David accepts the role he has played in this tragedy. [Meanwhile] God sovereignly uses Saul (and Doeg the idiot… I mean Edomite) to work his judgment on the house of Eli. - God is still

good

...

Part 2 - David Saves Saul's Subjects (23:1-18)

While Saul slays his allies (the priests of the Lord), David battles Saul's enemies (the enemies of the Lord) and rescues Saul's subjects (God's people, David's people).

Now they told David, "Behold, the Philistines are fighting against Keilah and are robbing the threshing floors." Therefore David inquired of the

Lord

, "Shall I go and attack these Philistines?" And the

Lord

said to David, "Go and attack the Philistines and save Keilah." But David's men said to him, "Behold, we are afraid here in Judah; how much more then if we go to Keilah against the armies of the Philistines?" Then David inquired of the

Lord

again. And the

Lord

answered him, "Arise, go down to Keilah, for I will give the Philistines into your hand." And David and his men went to Keilah and fought with the Philistines and brought away their livestock and struck them with a great blow. So David saved the inhabitants of Keilah.

David

inquires

of the Lord… and God is sovereign.

… and again to confirm, for his men to take courage.

When Abiathar the son of Ahimelech had fled to David to Keilah, he had come down with an ephod in his hand. Now it was told Saul that David had come to Keilah. And Saul said, "God has given him into my hand, for he has shut himself in by entering a town that has gates and bars." And Saul summoned all the people to war, to go down to Keilah, to besiege David and his men. David knew that Saul was plotting harm against him. And he said to Abiathar the priest, "Bring the ephod here." Then David said, "O

Lord

, the God of Israel, your servant has surely heard that Saul seeks to come to Keilah, to destroy the city on my account. Will the men of Keilah surrender me into his hand? Will Saul come down, as your servant has heard? O

Lord

, the God of Israel, please tell your servant." And the

Lord

said, "He will come down." Then David said, "Will the men of Keilah surrender me and my men into the hand of Saul?" And the

Lord

said, "They will surrender you." Then David and his men, who were about six hundred, arose and departed from Keilah, and they went wherever they could go. When Saul was told that David had escaped from Keilah, he gave up the expedition. And David remained in the strongholds in the wilderness, in the hill country of the wilderness of Ziph. And Saul sought him every day, but God did not give him into his hand.

Saul

thinks

he has David trapped at Keilah… and God is sovereign.

David inquires of the Lord AGAIN for direction.

The Lord's omniscience means that he knows not only what WILL happen, but all the possibilities of what COULD happen! (that's just incredible)

"And Saul sought [David] every day, but God did not give him into his hand."

David saw that Saul had come out to seek his life. David was in the wilderness of Ziph at Horesh. And Jonathan, Saul's son, rose and went to David at Horesh, and strengthened his hand in God. And he said to him, "Do not fear, for the hand of Saul my father shall not find you. You shall be king over Israel, and I shall be next to you. Saul my father also knows this." And the two of them made a covenant before the

Lord

. David remained at Horesh, and Jonathan went home.

Jonathan

strengthens

David's hand in God.

[Application] (Like David & his men, and Jonathan) At the cost of your own comfort, will you fight for God's program in the world according to his will (for his glory and the good of others)?

Conclusion: God's Hands & Our Hands

God's sovereign hands can be trusted because he is

GOOD

.

Psalm 135

(very parallel to

Ps 115

)

Our response = submission

Surrender everything to God with

open

hands.

Submit our hands to his

service

.

Do not present your members to sin as instruments for unrighteousness, but present yourselves to God as those who have been brought from death to life, and your members to God as instruments for righteousness.

[Application Review] Are you wrongheadedly attempting to maintain control by your own hands? Have you placed yourself as an instrument under the rule of a selfish tyrant? Will you stay your hand from evil in submission to your Righteous King of Kings? Can you trust God with the outcome, even if it means losing your life for righteousness sake? (

1 Peter 3:10-18a

) Will you seek safekeeping among those who can be trusted to be walking in submission to God? At the cost of your own comfort, will you fight for God's program in the world according to his will (for his glory and the good of others)?

Before The Throne Of God Above
Application Review (for discussion)
Are you wrongheadedly attempting to maintain control by your own hands?
Have you placed yourself as an instrument under the rule of a selfish tyrant?
Will you stay your hand from evil in submission to your Righteous King of Kings?
Can you trust God with the outcome, even if it means losing your life for righteousness sake? (1 Peter 3:10-18a)
Will you seek safekeeping among those who can be trusted to be walking in submission to God?
At the cost of your own comfort, will you fight for God's program in the world according to his will (for his glory and the good of others)?
Let us get to know you!
Please take a moment to send us your information so that we may stay connected with you. Your information is carefully managed and protected.
How did you hear about us?