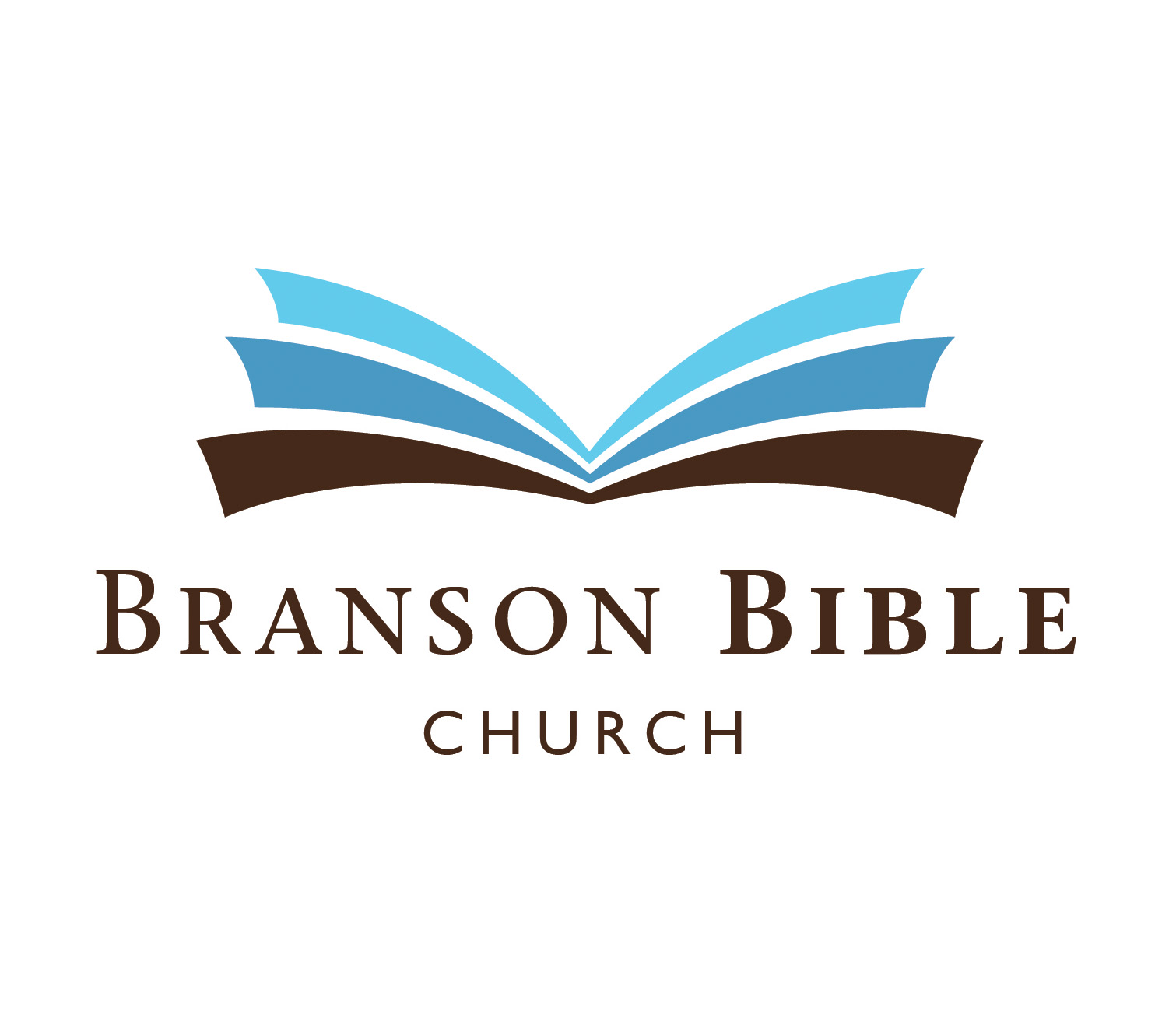 Branson Bible Church
Sunday Service 3.31.2019
WELCOME!
Turn Your Eyes Upon Jesus

A brief survey of the

theological clarity for understanding the gospel

that Paul provides in his letter to the

Romans

:

Paul, a servant of Christ Jesus, called to be an apostle, set apart for the gospel of God,

The Gospel Begins (& Ends) with

God

The gospel is from God and the gospel is about God!

Leon Morris is absolutely correct when he states that Romans is fundamentally a book about God.

For I am not ashamed of the gospel, for it is the power of God for salvation to everyone who believes, to the Jew first and also to the Greek. For in it the righteousness of God is revealed from faith for faith, as it is written, "The righteous shall live by faith."

Romans is a letter describing how God's righteousness is revealed in the gospel…

and

how the gospel (that is, God's righteousness revealed through Jesus Christ) is applied by faith.

To miss that the gospel begins with God is to put the cart before the horse. - To

not

emphasize GOD in our understanding and presentation of the

gospel

is as ludicrous as shopping for and showing off an engagement ring with no mention whatsoever of the person whom it is for!!!

Similarly, God himself is the goal of the gospel: (Look at the letter's conclusion.) After summarizing the gospel again in vv. 25-26, Paul concludes with…

to the only wise God be glory forevermore through Jesus Christ! Amen.

After the thesis statement in vv. 16-17 of chapter 1, Paul continues in his letter to reveal how…

The Gospel Declares God's

Wrath

Against Sin

Along with this you might say,

The Gospel Declares Man's Need & Inability

For the wrath of God is revealed from heaven against all ungodliness and unrighteousness of men, who by their unrighteousness suppress the truth.

1. This problem catches up all humanity in it because God's perfect character ("his invisible attributes—his eternal power and divine nature" in v. 20) is evident through his handiwork in creation. - But rather than worship God, people (all of us) elevate ourselves and others things to worship.

Claiming to be wise, they became fools, and exchanged the glory of the immortal God for images resembling mortal man and birds and animals and creeping things.

So God allows mankind to further self-destruct by choosing to divulge in all manner of sin (rest of ch. 1). (This is itself a part of God's just judgment on mankind.)

2. Therefore, nobody has an excuse, not even those who try to stand over others and point out that they are worse than we are (2:1).

And here's exactly what we're doing:

Or do you presume on the riches of his kindness and forbearance and patience, not knowing that God's kindness is meant to lead you to repentance? But because of your hard and impenitent heart you are storing up wrath for yourself on the day of wrath when God's righteous judgment will be revealed.

3. And God is truly impartial in his judgment. Not even Jews, who have received the law, are any better off.

Here's the problem for those of us who know the law:

For it is not the hearers of the law who are righteous before God, but the doers of the law who will be justified.

Paul goes on to explain that we can even be people who teach the moral truths of the law, but that we are responsible to

all

of it. And if we are unable to keep the law perfectly in any minor detail, then we are justly condemned as unrighteous… because righteousness must be complete, perfect.

What then? Are we Jews any better off? No, not at all. For we have already charged that all, both Jews and Greeks, are under sin, as it is written: "None is righteous, no, not one;

Man's inability to be righteous before God is made clear:

For by works of the law no human being will be justified in his sight, since through the law comes knowledge of sin.

This section overall concludes with the importance of understanding the wrath of God against sin, because in his holiness God is impartial and fair in his judgment. Nobody escapes the scope of this problem.

According to Paul, it is our sin that condemns us, and what man ultimately needs saving from is the righteous wrath of God. (which again goes to support the first point that the gospel really is about God)

But this part of chapter 3 makes a magnificent transition from our culpability and inability to God's provision of righteousness for us:

The Gospel Proclaims

Justification

by Faith in Christ

It is clear then (from the early chapters) that man needs to be made righteous to be reconciled to God, but in himself he has no recourse. But here is the great unveiling: The merciful response of God to man's insurmountable problem is justification through faith in Jesus Christ (3:21-4:25).

But now the righteousness of God has been manifested apart from the law, although the Law and the Prophets bear witness to it— the righteousness of God through faith in Jesus Christ for all who believe. For there is no distinction: for all have sinned and fall short of the glory of God, and are justified by his grace as a gift, through the redemption that is in Christ Jesus, whom God put forward as a propitiation by his blood, to be received by faith. This was to show God's righteousness, because in his divine forbearance he had passed over former sins. It was to show his righteousness at the present time, so that he might be just and the justifier of the one who has faith in Jesus.

In these verses (and subsequent section) Paul clarifies two important things regarding man's justification:

Because Christ Jesus paid the penalty of sin by His own sacrifice, God remains just when he justifies (declares sinners righteous) who have faith in Jesus.

Justification is a gift of God's grace... to be received through faith. - Not only is this stated in the verses here, but Paul goes on to give the example and explanation of how even for Abraham it was faith in God that was "counted to him as righteousness," not according to any works of the flesh. (see ch. 4)

But the words "it was counted to him" were not written for his sake alone, but for ours also. It will be counted to us who believe in him who raised from the dead Jesus our Lord, who was delivered up for our trespasses and raised for our justification.

The Gospel

Transforms

When It Is Applied

Therefore, since we have been justified by faith, we have peace with God through our Lord Jesus Christ. Through him we have also obtained access by faith into this grace in which we stand, and we rejoice in hope of the glory of God.

Since, therefore, we have now been justified by his blood, much more shall we be saved by him from the wrath of God.

More than that, we also rejoice in God through our Lord Jesus Christ, through whom we have now received reconciliation.

Paul here explains that only justification by faith in Christ can result in peace with God, access to his grace, hope in his glory, salvation from his wrath, and reconciliation with him. To drive home the transformational contrast, he uses an analogy between Adam and Jesus: Adam's sin brought death, a sin nature, and condemnation to all men. By contrast, Christ's righteousness (his obedience and sufficient sacrifice) results in justification, redemption, and eternal life for all who believe in him alone and not in any merit their own. And it is all God's free gift of grace, applied through faith.

NOW, this incredible transformation with relationship to God (standing before him) results in a dramatically transformed way of living while we remain on this earth. Christ's life at work in us by His Holy Spirit changes everything: we have a distinct worldview, a defined purpose, and divine power at work in us and through us—because we now have Christ as our representative to have a relationship with God! In a word, we have spiritual life.

That's what chapters 6-8 are all about. [I'll summarize super quickly, but we'll have to leave more development of it for another time.]

A person transformed by God, justified by faith in Christ, considers herself dead to sin and alive to God (6:1-12)… free from bondage to sin and death but willingly choosing to become a slave to righteousness (obedient to God's word and his will), which leads to the fruit of sanctification (growing to be more like Jesus) (6:13ff).

As for the Christian's relationship now to the law, although the law is good, it actually worsens the situation because the law creates in man more desire to sin and also increases his guilt (7:7-13). In the struggle against what Paul calls the law of sin (by that he means that there is still a battle going on as long as a person has a mortal body and mind) (7:14ff), we must remember that there is no condemnation for those who believe in Christ (8:1), and we must submit to the work of the Holy Spirit against the flesh (8:4-8).

This same Spirit who lives in the true believer is then the mark of true christianity (8:9-11), the confirmation of his adoption as a child of God (8:14-17).

[stated negatively, one might say…]

If there's no evidence of life in the Spirit then there's no spiritual life.

[but the verses themselves state it positively]

For all who are led by the Spirit of God are sons of God.

The Spirit himself bears witness with our spirit that we are children of God,

Chapter 8 continues that Christians may, almost certainly will, suffer in this life for their faith. Fortunately, the Spirit helps us in our weakness, so that our confidence is not in ourselves but in the God who has made us his own and demonstrated through Jesus how great is love is toward us!

For I am sure that neither death nor life, nor angels nor rulers, nor things present nor things to come, nor powers, nor height nor depth, nor anything else in all creation, will be able to separate us from the love of God in Christ Jesus our Lord.

The Gospel

Vindicates

God's Justice (chs. 9-11)

… with respect to God's chosen people and His promises.

The Gospel Impacts

Every

Facet of Life (chs. 12-15)

I appeal to you therefore, brothers, by the mercies of God, to present your bodies as a living sacrifice, holy and acceptable to God, which is your spiritual worship.

Conclusion

: Let's summarize and circle back to where we began (in a sense).

The bad news is that there is a God to whom you are accountable. He is perfect in his righteousness and just in his wrath against sin.

The good news is that this same God has provided a means for you to apply his righteousness on your behalf.

The good news is that this gives you an eternal, transformative, fruitful, growing relationship with God himself.
Thanks for Joining Us
HAVE A GREAT WEEK
Let us get to know you!
Please take a moment to send us your information so that we may stay connected with you. Your information is carefully managed and protected.
How did you hear about us?