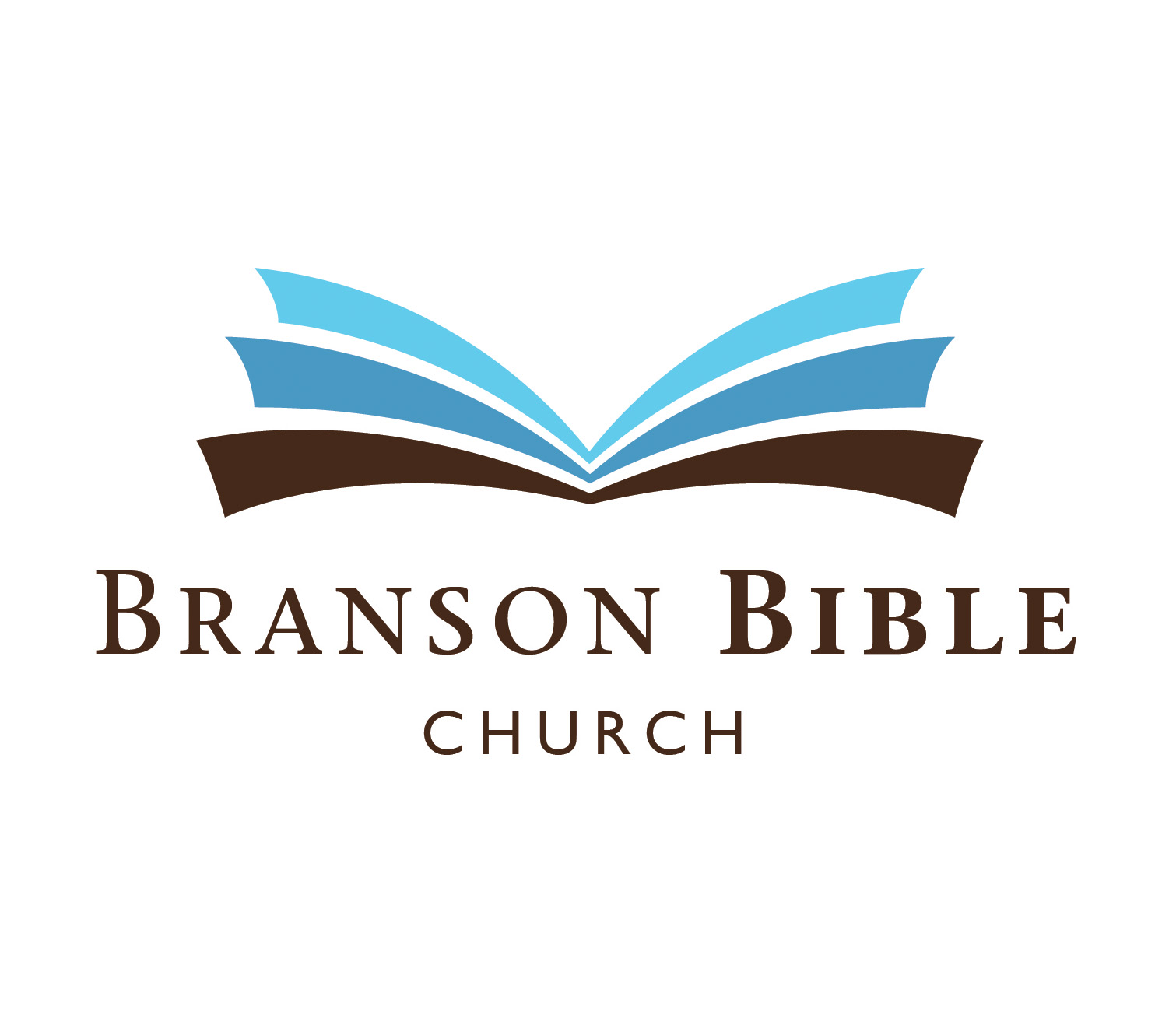 Branson Bible Church
Sunday Service 4.14.2019
The Significance of God the Son's Incarnation & Humiliation -

Philippians 2:6-8

&

Hebrews 2:14-18

Next Week: The Significance of God the Son's Resurrection & Exaltation

I'll be using the

Philippians 2

"Christ Hymn" as our base text, and cross-referencing other complimentary biblical texts, particularly the letter to the Hebrews.

Of foundational importance (for an understanding of God) is our grasp of God the Son becoming man, suffering and dying, rising again, and being super-exalted in glory and over all creation. This is not an issue of mere head knowledge. Far from it! Understanding these truths bears crucial implication and application for spiritual life and Christian living.

who, though he was in the form of God, did not count equality with God a thing to be grasped, but emptied himself, by taking the form of a servant, being born in the likeness of men. And being found in human form, he humbled himself by becoming obedient to the point of death, even death on a cross. Therefore God has highly exalted him and bestowed on him the name that is above every name, so that at the name of Jesus every knee should bow, in heaven and on earth and under the earth, and every tongue confess that Jesus Christ is Lord, to the glory of God the Father.

Incarnation:

Preexistent

God the Son Became

Man

He Was in the Form of

God

The New International Greek Testament Commentary: The Epistle to the Philippians

(2) Christ's Humiliation (2:6–8)

μορφή refers to that 'form which truly and fully expresses the being which underlies it'.

He was in the form of God, sharing his own glory. (

Heb. 1:3a

)*

He is the radiance of the glory of God and the exact imprint of his nature, and he upholds the universe by the word of his power. After making purification for sins, he sat down at the right hand of the Majesty on high,

Although he was himself God, he did not consider that to be selfishly exploited or used to his own advantage… instead:

Without a doubt, there has been great theological debate about Christ "emptying" or "becoming nothing" in the first phrase of this stanza. While some of the first (and now more obsolete) concepts of the kenotic theory suggested that Christ abandoned his deity in some way, a better understanding focuses on contextual clues. Comparable to a slave, who has no rights and is not considered anything in the eyes of men, Christ descended from his "high position, unlimited power, unrivaled sovereignty" by taking the human form. Therefore, if we are to define what Christ emptied of, we would have to say that he emptied himself not of his divine nature, but of the glory and prerogatives of the deity. Again, not that he emptied himself of deity to take on humanity, but laid aside the esteem and full privileges of God (especially his

glory

) as well as the independent exercise of divine authority and attributes.

But the contrary is actually the main emphasis here: Christ emptied himself (made himself nothing - a reference to his humility) not by taking away but by becoming, not by subtracting but by adding to…

Taking the form (μορφή - the true essence) of a servant and being born in the

likeness

of men - As Jesus, God the Son genuinely became a man, he didn't merely appear to be one.

The New International Greek Testament Commentary: The Epistle to the Philippians

(2) Christ's Humiliation (2:6–8)

Not that he 'exchanged the form of God for the form of a slave, but that he manifested the form of God in the form of a slave'

Humiliation: Jesus Perfectly

Obeyed

the Father's Will and Voluntarily

Died

on a Cross

The next movement of the hymn takes the subject of Christ's humility to even greater depths in expressing that he, in obedience to the will of God the Father, voluntarily suffered "to the point of death, even death on a cross" (2:8).

Obedience

Indicates His Willing Submission

Why isn't obedience highly esteemed in our broader culture at large? Even in a good light, it feels more like obeying is something that we put up with in order to keep peace and be decent citizens. (ie. obeying laws) – But obedience, submission, should be held in highest honor. - The primary event in all of history, the central display of God's love and glory and power and majesty, He demonstrated in the obedience of God the Son to the will of the Father. - Obedience is paramount. Obedience is beautiful. Obedience is desirable.

His Death Was of Utmost

Humiliation

The New International Greek Testament Commentary: The Epistle to the Philippians

(f) 'He Became a Slave to God and Is the Lordly Example.'

Christ humbled himself by becoming obedient to the utmost limit—even to death, and that the most shameful of all, 'the utterly vile death of the cross' (Origen).

Even "By first-century standards no experience was more loathsomely degrading than this." - Peter Thomas O'Brien,

The Epistle to the Philippians: A Commentary on the Greek Text

, New International Greek Testament Commentary (Grand Rapids, MI: Eerdmans, 1991), 231.

The Pillar New Testament Commentary: The Letter to the Philippians

2. The Christ Hymn: Humility (2:6–8)

The cross displayed the lowest depths of human depravity and cruelty. It exhibited the most brutal form of sadistic torture and execution ever invented by malicious human minds.

Considering the extremity of this humiliation, it is theologically important to point out that Christ "humbled himself" (2:8b); he did not suffer against his will, but deliberately subjected himself to such humiliation for the sake of others (cf. 2:4).

He

Identified

Completely with Humanity

First, being found in appearance as a man: in other words, his humanity was tangibly evident to other humans. Fully God, fully man.

Listen to the explanation in

Hebrews 2

of his full humanity and its significance:

Since therefore the children share in flesh and blood, he himself likewise partook of the same things, that through death he might destroy the one who has the power of death, that is, the devil, and deliver all those who through fear of death were subject to lifelong slavery. For surely it is not angels that he helps, but he helps the offspring of Abraham. Therefore he had to be made like his brothers in every respect, so that he might become a merciful and faithful high priest in the service of God, to make propitiation for the sins of the people.

The text here also makes the connection of his identification with us even or especially in obedience and in suffering.

Since then we have a great high priest who has passed through the heavens, Jesus, the Son of God, let us hold fast our confession. For we do not have a high priest who is unable to sympathize with our weaknesses, but one who in every respect has been tempted as we are, yet without sin. Let us then with confidence draw near to the throne of grace, that we may receive mercy and find grace to help in time of need.

Jesus is the message of Christianity, he is the means of spiritual life, and he is the model of Christian living. God's purpose for you is to gain spiritual life and relationship with him through Jesus and to walk in fellowship and growth to be like him by remaining close to him and by copying Jesus' attitudes and actions.

Sufficient to

Save

and Sufficient to

Sustain

but he holds his priesthood permanently, because he continues forever. Consequently, he is able to save to the uttermost those who draw near to God through him, since he always lives to make intercession for them.

For because he himself has suffered when tempted, he is able to help those who are being tempted.

How many of us think of an exalted position as an opportunity to

give

rather than a means to

get

?

self-sacrificing service is the standard set by Jesus

To share with Christ in glory and exaltation as sons and daughters of the most high God… is to be like Christ in suffering and humiliation. (Whoever would come after me, let him deny himself and take up his cross and follow me.) – We can't rightly follow Jesus but take away the self-sacrificial willingness to suffer for the eternal good of others part.

Christ demonstrated his certainty and unity by submission to the Father's sovereign will.

Although he was a son, he learned obedience through what he suffered. And being made perfect, he became the source of eternal salvation to all who obey him,

You demonstrate your full trust in God in obedience to His command.

Only let your manner of life be worthy of the gospel of Christ, so that whether I come and see you or am absent, I may hear of you that you are standing firm in one spirit, with one mind striving side by side for the faith of the gospel,
Let us get to know you!
Please take a moment to send us your information so that we may stay connected with you. Your information is carefully managed and protected.
How did you hear about us?