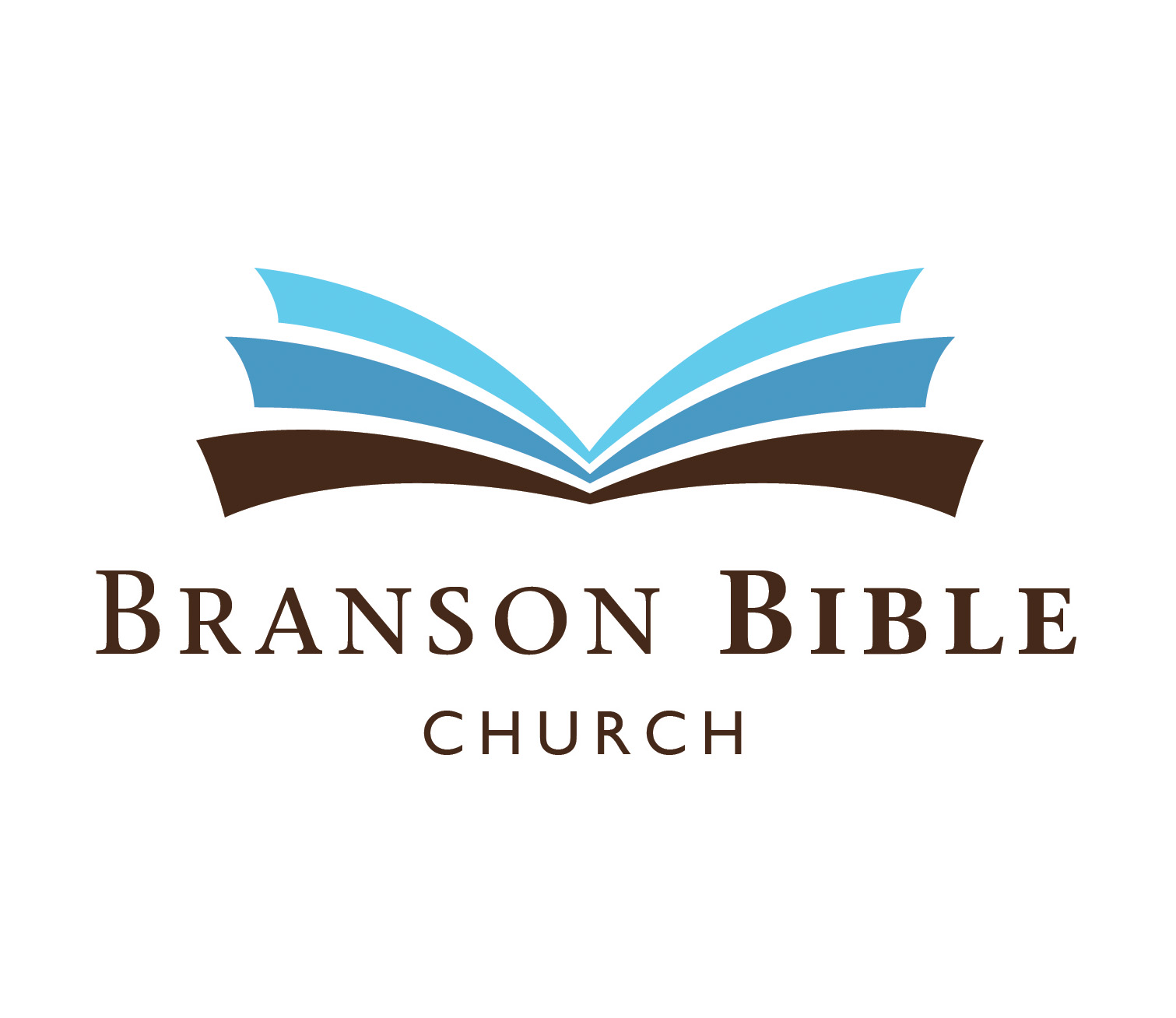 Branson Bible Church
Sunday Service 06.14.2020
Love & Mercy - Luke 6:27-36

Intro: Do you know anyone that you seek to emulate because of their almost shocking example of loving others? … extending help to people who appear unlovely and act in a manner that seems unloveable, … continuing to grant forgiveness and love even when someone they've already been so gracious toward turns against them...

I seek to copy that character quality. (Not because the person flawlessly loves at all times and never struggles with selfishness and pride like the rest of us, but because God has graciously allowed them to understand the central role of love in the life and ministry of Jesus, and to seek to give their lives for loving others like Jesus loves.)

What I'm saying with this illustration, and what we see is the primary emphasis from our passage today, is that…

Love is an act of mercy.

- This is how God loves. It is a demonstration of his character. We want to be like him (and in so doing to know that we are in fact his children).

In Luke 6:27-36, Jesus makes this point in dramatic, radical terms.

In fact, because Jesus uses hyberbole to drive home the spirit of the point he is making, we must be sure to get to the heart of the point for the sake of our understanding and application.

To this end, Steve Cole offers "four guidelines for properly understanding Jesus' words here:

Look at the totality of Scripture.

Jesus isn't contradicting Scripture, not even the OT law. He isn't condoning laziness, theft, abuse, and persecution. He is, quite dramatically and for emphasis, promoting a spirit of loving like God loves rather than retaliating and defending our rights… even when others are wrong!

Look at the context of this passage.

At the heart of this sermon, in which Jesus is defining who his true disciples are and how they behave, "this passage contains the fundamental exhortation of what a follower is to do. Simply put, the disciple's love for others should be extraordinary in comparison to the way people usually love." (Bock)

Look at Jesus' life to interpret his words.

Jesus lived what He taught. By looking at how He lived, we can properly understand and apply what He taught. If Jesus was teaching passive non-resistance to all evil men, how do you explain His making a scourge of cords and driving the merchandisers out of the temple? When Jesus was struck on the cheek during His trial, He did not retaliate, but neither did He offer His other cheek. Rather, He confronted the illegality of His mistreatment by stating, "If I have spoken wrongly, bear witness of the wrong; but if rightly, why do you strike Me?" (

John 18:23

). While Jesus was generous and not greedy, He did not go around naked because He had given away His coat and tunic.

Look at your heart and apply the spirit of Jesus' teaching to yourself, not to others."

(four commands in vv. 27-28)

Love those who oppose &

mistreat

you. (vv. 27-28)

Love isn't merely a mushy feeling toward someone that you care about.

Love (

agape)

: a deep affection based on a commitment to the highest good of the one loved - "

agapē

, which means love even of the unlovely, love which is not drawn out by merit in the beloved but which proceeds from the fact that the lover chooses to be a loving person." -Leon Morris,

Luke: An Introduction and Commentary

, vol. 3, Tyndale New Testament Commentaries (Downers Grove, IL: InterVarsity Press, 1988), 149.

v. 27c (doing good to those who hate you):

Luke: An Introduction and Commentary

4. Love (6:27–36)

It is not enough to refrain from hostile acts. He is also to do good to those who hate him.

Respond to the evil of cursing by returning kind words of blessing:

Prov. 15:1 a

soft answers turns away wrath…

Instead of retaliating to abuse, pray for them. - and not the imprecatory Psalms either ;-) (the ones that invoke judgment on the offender)

Another helpful thought to our overall understanding: "This deals only with matters of personal retaliation, not criminal offenses or acts of military aggression." (MacArthur SB not on

Mt. 5:39

)

The point? - When wronged, love responds by still seeking the highest good of the other.

God's love is an act of mercy. (while we were still sinners, Christ died for us)

With vivid illustrations now, Jesus makes the previous statements clear with four examples in vv. 29-30. Together they show that, in love, we will…

Surrender your personal

rights

for the good of others. (vv. 29-30)

Jesus first two illustrations show physical violence and aggression perpetrated against his followers.

The very first pictures being punched or slapped in the face. A particularly insulting gesture in their culture was of slapping someone on the right cheek with the back of the hand. (or any kind of strike on the right cheek) - "He is speaking about an attitude. When we receive injury we must not seek revenge, but be ready if need be to accept another such injury. A literal turning of the other side of the face is not always the best way to fulfilling the command (cf. Jesus' own attitude to a blow,

John 18:22f

.)." -Leon Morris, 149–150.

For the second illustration, in our words we would say, "If someone takes your coat by force, offer him your shirt too."

We often say, "Don't be a doormat," and in some situations that idea does need to be applied (ie., an abused wife). But at the level Jesus applies this (an affront to our personal dignity and rights), does it take greater strength to defend and retaliate or to maintain self-control and to do good?

Again in v. 30, the spirit (attitude) of the two illustrations is the point. If we did this literally in every situation without ever keeping evil in check, we'd have a whole lot of pauper saints and thriving, wealthy thieves!

Use sound discernment, but have a spirit of generosity to help those in need. (Don't be stingy… or judgmental toward the ones in need.) Be prepared to surrender your personal rights for the good of others.

[Again] When wronged, rather than retaliating, love responds in positive action to diffuse the situation and to seek the best for the other person.

In other words, Love is an act of mercy.

Jesus summarizes these thoughts concerning merciful love with a principle that should govern all of life…

Treat others not according to what they '

deserve

' but according to the grace you wish to receive. (v. 31)

In teaching this principle, Jesus puts positive power in the Golden Rule.

Similar golden rules before this time were stated in the negative: "Do not do to others what you do not want them to do to you" (Craig S. Keener,

The IVP Bible Background Commentary

)

Jesus even radicalized the golden rule. He words it positively: treat others the way you would like them to treat you -

Matt. 7:12

says this sums up the Law & Prophets

Love treats others not according to what they 'deserve,' but, from a human perspective, according to the amount of grace we wish to have extended toward us. - For the one who fears God, this means not only that we want other people to treat us well, but that we understand the mercy and forgiveness and grace of God toward us such that we behave in a similar manner. (And as we will see, in so doing prove our understanding and appreciation for who God is and what he has done for us, and who we are in relationship to him.)

But first, in vv. 32-34, Jesus demonstrates that this love is different from the way the world loves.

Ordinary human 'love' isn't the same as this radical

mercy

. (32-34)

- It is paltry by comparison. Certainly it isn't wrong to be good back to those who are kind and generous with you, but it also isn't commendable.

Here we have 3 examples to show that the love Jesus expects from his followers must surpass the so-called love of sinners. - Even people who have no allegiance to God practice some virtues (Leon Morris).

Before congratulating yourself on a kind gesture, then, check to see if it's anything more like Christ than what the world willingly does. :-)

Rather than loving the lovely and being kind to those who repay us in kind, being truly loving God is an act of mercy.

Finally, that is where Jesus turns next, which really forms the foundation for all this discussion on love.

In pursuing God's nature there is great

reward

, for in that relationship we are children of God. (35a-b)

First there is repetition of positive attitudes (love enemies, do good, lend without usury)… but then Jesus draws connection to our reward and sonship with relationship to God, based upon the fundamental character of God.

Again, here's how I'm wording it to help us understand. [above]

The ESV Study Bible

Chapter 6

You will be sons does not mean "you will become sons" but "you will demonstrate that you are sons" by imitating God's care and compassion even for those who are evil.

-

Gal 3:26

,

Rom 8:14

,

Jn 1:12

,

1 Jn 3:1a

for in Christ Jesus you are all sons of God, through faith.

For all who are led by the Spirit of God are sons of God.

But to all who did receive him, who believed in his name, he gave the right to become children of God,

See what kind of love the Father has given to us, that we should be called children of God; and so we are. The reason why the world does not know us is that it did not know him.

Again, all of this unconditional love, this radical mercy, is grounded in the nature of God.

God himself is the

standard

for kindness and mercy. (35c-36)

God shows kindness to the ungrateful and the evil.

Our call then is to be merciful like our Father. (Perfect as your heavenly Father is perfect. -Mt 5:48)

The Bible Knowledge Commentary

6:27–38

This kind of love marks one off as distinctive (vv. 32–34), and as having the same characteristics as the heavenly Father (v. 35).
Have a Great Week
THANKS FOR JOINING US
Let us get to know you!
Please take a moment to send us your information so that we may stay connected with you. Your information is carefully managed and protected.
How did you hear about us?