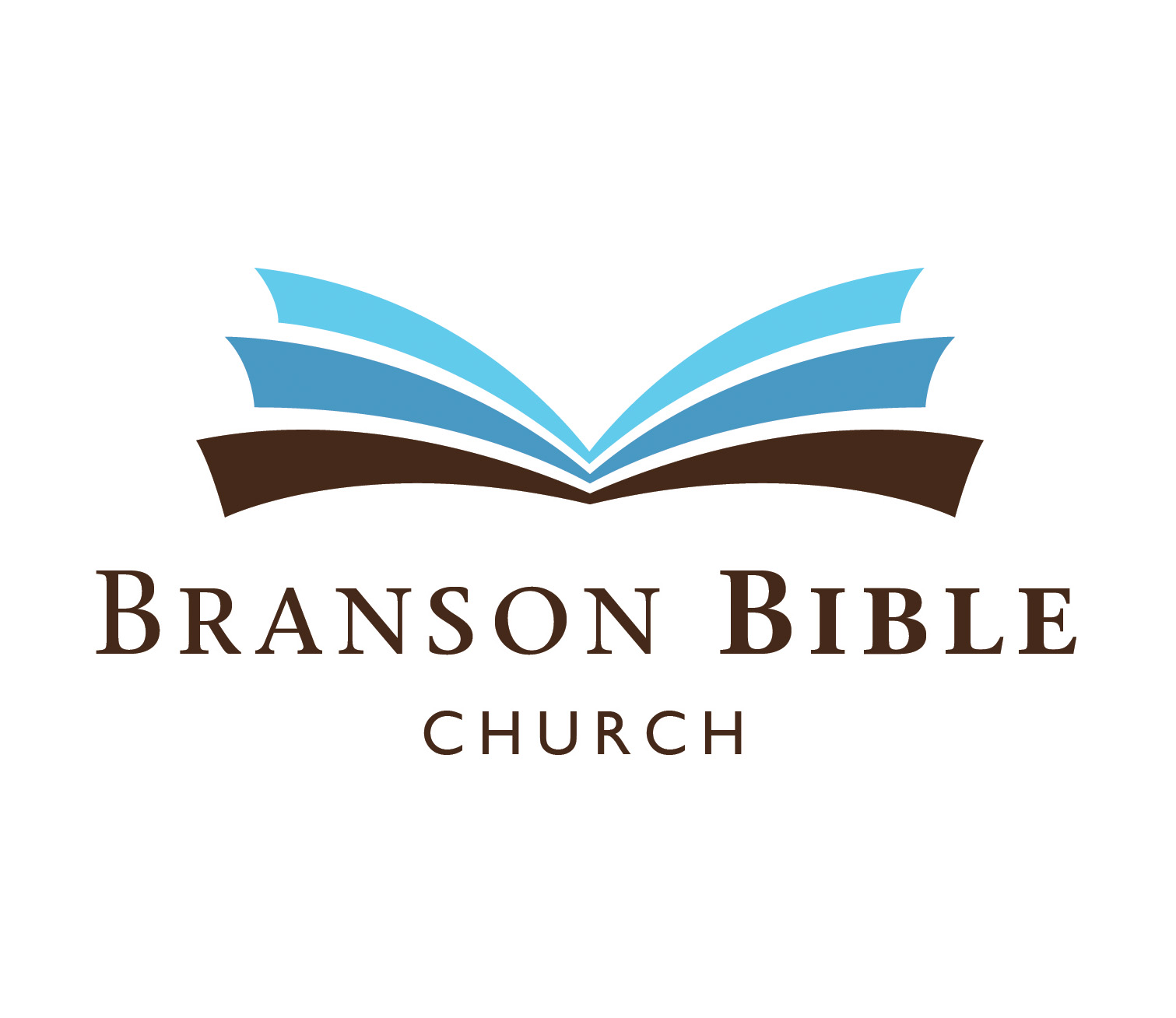 Branson Bible Church
Sunday Service 06.28.2020
Self-Examination of Fruit & Foundation -

Luke 6:43-49

Intro: The context is the hypocrisy or sincerity (of our love) - Therefore the idea of self-examination continues… of self-evaluation and correction.

Let's review the concepts from vv. 39-42 to remember where where are.

Now more warnings against hypocrisy - the result should be honest introspection that leads to correction.

The only way to help others is to be honest about ourselves. For that we need self-examination based on the standard of God's truth revealed in the Bible and especially in the person of Jesus Christ.

As a tree bears fruit after its kind, so a

teacher's

speech ultimately reveals what's in their hearts. (vv. 43-45)

(particularly of teachers, but certainly can and should be applied by any person)

Why you've never met a

hypocritical

tree…

I have some fake fruit trees (you know the ones that just flower but then don't have the real fruit afterwards). But they're not being hypocritical, bc they've been genetically modified to do what they do. Trees don't lie. Our blackberry bushes produce blackberries and our peach trees produce peaches. My boxwoods only produce leaves, and the stinkin' wild thorn weeds that spring up only produce thorns.

You've never met a hypocritical tree bc trees always produce after their kind.

Jesus says it's like that with

people

.

What is Jesus getting at about good people and good fruit, bad people and bad fruit?

-Jesus is certainly here

not

teaching that anyone is innately good.

as it is written: "None is righteous, no, not one; no one understands; no one seeks for God.

(the doctrine of total depravity and inability… what it means) We are all predisposed to sin (born with a sin nature), and we are unable to save ourselves. But, by the way, that doesn't mean a person has no capacity at times to do good things… things that are consistent with what God calls right. It does mean, however, that even such good things could never merit (or earn) favor from God in the ultimate sense of being restored to right relationship with him.

The point Jesus is making here is proverbial, meaning that it is generally true. Not that there are never any exceptions to some degree or another, but it is generally the case that the fruit of people's lives eventually gives them away for who they really are.

Those who are protesting racial inequality in our country through peaceful demonstrations are giving evidence of what they believe. (which is perfectly fine and well within their rights and privilege to have their voice heard in our system of governance)

But anyone who is protesting injustice by rioting and destruction is revealing what it really is that they believe, who they are.

In other words, if the storehouse of treasure within is still that natural bent toward the sins of selfishness, pride, greed, and lust, then that is what will ultimately show. If the storehouse of treasure is in line with the Spirit of God in us through faith in Christ, then that will be the primary fruit that will show up in our lives—the fruit of the Spirit.

In this context of fruit giving us away for who we are, Jesus declares that…

The

mouth

is especially telling.

revealing the "heart" = innermost thoughts and central character (storehouse within)

Although "the principle would be true of all behavior, […] the emphasis on speech shows that teaching is still in view." (Bock, 617)

A lady in Branson was caught on camera (last weekend) saying some pretty horrible things to those protesting confederate flags and memorabilia out in front of Dixie Outfitters. ("I'll teach my grandchildren to hate all of y'all.") It went viral on social media and made national news. And it sure came across as a show of her true colors. Which means that when an apology was later made, having been fired (and probably warned by many as to the negative impact on herself and her family and to others), people are pretty suspicious of the sincerity of that apology.

The point again is that "what we say is an outgrowth of who we are." (Bock, 617)

What does your speech say about you?

Constant complaining means you are a

complainer

. (betrays ingratitude in your heart)

Frequent encouraging of others proves you to be an

encourager

.

Let no corrupting talk come out of your mouths, but only such as is good for building up, as fits the occasion, that it may give grace to those who hear.

Our mouths are weapons that will either build others up or tear them down, that either build the kingdom of our Lord … or tear it down.

Walk in wisdom toward outsiders, making the best use of the time. Let your speech always be gracious, seasoned with salt, so that you may know how you ought to answer each person.

Again, here's a restatement of the overall point about examining ourselves: "Watch what you produce and make sure that the one whom you follow gives good produce." (Bock, 616)

Interestingly, Jesus now turns from your speech eventually betraying who you really are, to demonstrating that some might verbally profess Jesus but then give evidence in their lives that they don't actually submit to his Lordship.

Like one who builds a house on a sure

foundation

, only the person who does what Jesus says proves that there's truth behind calling him Lord. (vv. 46-49)

Matthew and Luke both have this as the closing illustration of Jesus' message. He begins with a question: v. 46.

-Jesus makes a point and then uses a metaphor to drive it home. So we'll try to explain the point and the image and make sure we're applying it.

Essentially, He begins with a…

Warning: Some of you are

fake

!

It's fake to profess Jesus as "Lord, Lord" (which is repeated to be emphatic, by the way)… it's false to call him Lord but to not obey what he says.

I can dress in a Brazilian national soccer jersey, but it would take 5 minutes (or less) on the pitch to see clearly that I don't belong beside Neymar or Gabriel Jesus or Roberto Firmino. I can grab a tennis racket and stand across from Roger Federer, but well, you get it.

Those who have been made new in Christ won't automagically be perfectly like Jesus, but there will be clear evidence of following God's character and his commands. In other words, you can tell that I belong to Him. - So it is with everyone "who comes and hears my words and

does

them."

In the realm of faith, what then is the relationship between salvation and obedience? - Obeying Jesus is the proof of position, not the power to gain that standing.

When trials come,

foundations

don't lie.

Fakers will be proven as fake, and sure foundations will be proven true.

Sincerity or hypocrisy will be proven by trial… especially the final one. Faith's foundation will stand the test of time and eternity.

Here's the picture again that Jesus gives: ***

"

Matthew 7:25

describes the bad weather as a typical Palestinian autumn storm in which fierce rains fall on the mountains and the resulting torrents create rivers that crash against the house, along with the winds." (Bock, 621) - Luke's description is more brief.

When I was in my early high school years, we once experienced so much rain and flooding in the rain forest that the river rose to unprecedented heights and began to flow across the peninsula, the bend in the river that the village was established on.

To not confuse the meaning of the metaphor, I believe it helps to be clear about who or what the foundation is: The fact that Jesus is indeed Lord is the sure foundation. Those who obey him prove that they are building their lives upon it, but those who merely give lip service are building on sand. Sooner or later, whether from storms in this life or at the final judgment, such a life will come crashing down with no foundational truth of standing in Christ.

On the surface the two can kinda look the same. But one is rooted in a sure foundation, while the other is still ultimately trusting in self.

And this is why we believe here at BBC that the strength of the Church is in the depth of its teaching. Because the ultimate strength and assurance of believers is in the depth of their understanding and commitment to Christ.

Be sure that you are

living

what you say you believe.

Examine your heart and life for evidence that your profession of faith is genuine.

Let the force of Jesus' warning motivate us of sincere faith that we must be always repenting and reforming.

I want us to end with a summary of what we should take away from Jesus' sermon a whole:

The Thrust of Jesus' Sermon on the Plain Made Plain

Jesus' message here is a call to come to him and to obey him… to come to him as one who recognizes my need and to obey his radical call to love, knowing that his own love springs from the heart of God and will ultimately carry him forward to the cross. … and such love triumphs in the end (Jesus rose again, and we will stand secure on that foundation: his righteousness on our behalf).

Because He is Lord, Jesus never asks us to do something that he himself was not committed to doing, and which he will not now be in with us and empower us to accomplish.

But the final warning is clear. There's no place for complacent coasting in the lives of Jesus' true followers. We must regularly examine our fruit and foundation so that we rightly reflect the One we claim as Lord.
Let us get to know you!
Please take a moment to send us your information so that we may stay connected with you. Your information is carefully managed and protected.
How did you hear about us?