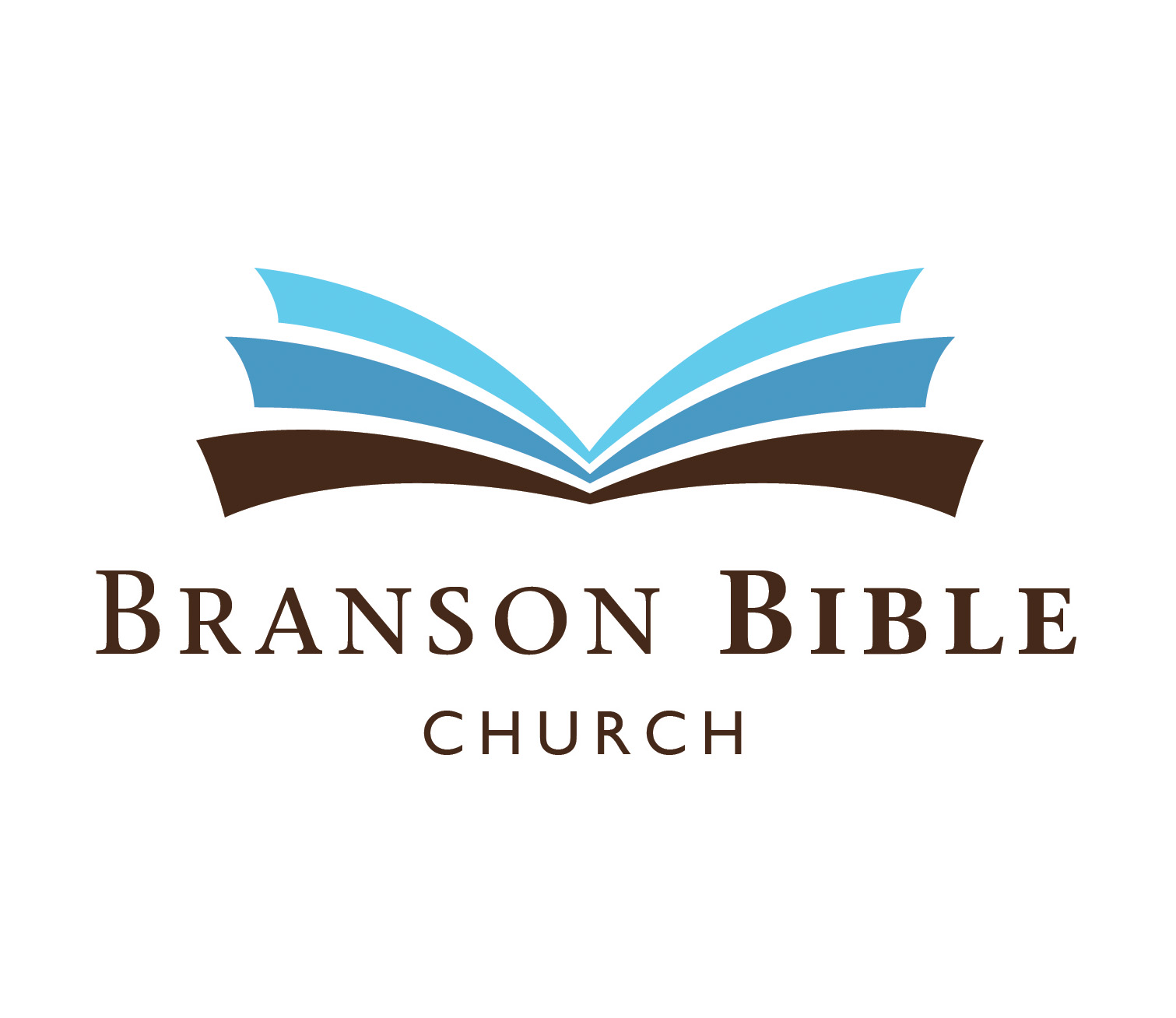 Branson Bible Church
Sunday Service 07.05.2020
WELCOME!
How Deep The Father's Love For Us

Great Is Thy Faithfulness

Exceptional Faith -

Luke 7:1-10

In our text for today, first Luke transitions in the text from the completion of Jesus' sermon on the mountainside to his entering Capernaum.

And immediately following, we have another example of a miracle that Jesus performs. The miracle itself is unique bc Jesus heals the slave without even being present. But the emphasis in the section is less on the miracle itself than it is on the person he exhibits exceptional faith. …of a pagan centurion, no less!

Here's what I mean by "Exceptional."

Definition: forming an exception or rare instance; unusually excellent; superior

Synonyms: extraordinary, noteworthy, remarkable, uncommon

Examples - Exceptional talent in art and music, skill in craftsmanship, intellectual acuity, emotional comprehension and connectedness.

So what we have here in the first part of

Luke 7

, and which is also recorded on

Matthew 8

, is an example of… Exceptional Faith, and it comes from a pagan centurion, no less!

What are we meant to learn from this instance of exceptional faith?

What does Luke intend for his audience to learn (and by extension as readers of the NT, what are we meant to learn) from this example of remarkable faith?

The source of such faith foreshadows Gentile inclusion.

In both the request and response, the one who displays such faith is a predominant emphasis.

Exceptional faith from an unexpected source:

The request comes from a

Gentile

centurion.

The request for miraculous intervention is made by a Gentile centurion.

While his specific nationality is uncertain, it is clear from 7:9 that he is non-Jewish. - He is likely a mercenary (soldier for hire) enlisted in the Roman army.

"Centurions commanded a "century" (i.e., 100), which

in practice

consisted of sixty to eighty troops." -Craig S. Keener,

The IVP Bible Background Commentary: New Testament

(Downers Grove, IL: InterVarsity Press, 1993),

Lk 7:1–2

.

What's less clear is how a centurion of the Roman guard ends up in Capernaum: "The nearest Roman legion was stationed in Syria, but many troops were also stationed at Caesarea on the Mediterranean coast; perhaps smaller groups were stationed or settled (after retirement?) at various points in Palestine." (Keener, Ibid.)

If you're more of a visual learner, here's a map to help you follow that statement. [display

map x 2

- the first a broader perspective of Palestine, and the second a closer look at the specific region]

So we have a Gentile centurion, currently stationed in or having retired to live in Capernaum, sending a request for help to Jesus, because he has heard report of what Jesus can do.

In

his

response to all that takes place concerning the two sets of emissaries the man sends, Jesus says… (and you have to jump ahead to the end of the section now)

In response Jesus says, "not even in

Israel

have I found such faith."

Not only does this imply that many or most in Israel will not respond to Jesus with proper faith, it foreshadows an important thread in the Gospel of Luke and its sequel (Acts): the inclusion of Gentiles into the kingdom of God by faith.

-Luke himself is a Gentile, and a partner in the gospel with Paul, the Apostle to the Gentiles. This writing is addressed to Theophilus, a Gentile. - "For a writer with an interest in the Gentiles this is a significant story." -Leon Morris,

Luke: An Introduction and Commentary

, vol. 3, Tyndale New Testament Commentaries (Downers Grove, IL: InterVarsity Press, 1988), 155.

"This first encounter with Gentiles in Luke shows their sensitivity and willingness to respond to Jesus." (Bock, 630)

So this one who demonstrates such faith is important because it foreshadows Gentile inclusion in the Kingdom of God through faith in Jesus (and perhaps too the overall rejection by his own people, the Jews).

What else are we meant to learn? What other aspect of this is clearly marked out for importance in the passage?

The centurion is noteworthy for his benevolence, humility, understanding, and faith.

The specific request demonstrates personal caring concern for his slave. Community leaders are willing emissaries because of his love for the Jewish people and respect for their faith. Luke emphasizes the man's humility and understanding. And Christ commends his faith to others.

His actions, past and present, display his

benevolence

.

(benevolence means a disposition to do good, show kindness, care for others)

1. The centurion's current action, and the corresponding description, displays a personal caring concern for his slave.

("highly valued") - "… If the centurion was the moral, sensitive man that the account suggests, "dear" or "esteemed" may be better [translations than "valuable"]." (Bock, 636)

This dear member of the household is so unwell as to be "near death." Matthew includes that he is paralyzed in bed and suffering terribly (8:6).

We are not told, but I imagine that this centurion has tried everything else he knows to try, and spared no expense and exhausted all alternatives. Having heard reports about Jesus, he sends for help.

2. The ones who come on his behalf, these community leaders, give testimony of what kind of man he is, showing that such benevolence and goodwill toward the Jews is a way of life for him.

While Matthew gist of the scene, emphasizing the centurion's request and not that it is made by emissaries, Luke includes this detail because it allows him to draw out not only the faith of the man but also his character.

The term "elders" here seems to be a reference to Jewish civil figures, "prominent social leaders" in the community. (Bock, 636) - "The villages of Galilee had their own elders, who presided as local judges." -Crossway Bibles,

The ESV Study Bible

(Wheaton, IL: Crossway Bibles, 2008), 1964.

Based on what we hear of him from their description, the centurion does not seem to be a full proselyte (convert to Judaism), but clearly fears God and is a friend to Jewish faith and people. [see again in vv. 4b-5]

Picture an ambassador to a foreign country or soldier stationed overseas who comes to love the people and culture and way of life of those where he resides. (And in this case becomes sympathetic to their religious views and customs.)

How was he responsible for building the synagogue? - most likely through generous giving and thru his influence (his pull, his connections, etc.)

In all of this interplay with the centurion's benevolence and good relationship with Jewish community leaders, his sensitivity to their religion, and his responsiveness to jump at this opportunity to seek help from Jesus, Luke is almost certainly drawing attention to the fact that the Gospel transcends ethnic and social boundaries.

Now, which holds even greater significance for the right response of individuals to Christ, ...

Luke emphasizes the centurion's

humility

and

understanding

.

While others viewed him as worthy of Jesus doing this for him, his own view is that he is unworthy for Jesus to even come into his house. (In fact, he states that such is why he didn't presume to come to Jesus himself! v. 7a)

Speaking of the importance of humility: Why is such faith rare, uncommon, the exception rather than the rule? - Our pride betrays us.

Note too his comprehension of Jesus' authority… -say the word (faith in Christ's power and authority). And he illustrates the point. [v. 8]

The centurion's humility and understanding are also significant in illustrating what Jesus had just taught in the last segments of the sermon: what he says showing who he is, and of sincere faith that acts according to stated belief… (from 6:43-45&46-49)

Just as "

I am not worthy

reveals the centurion's humility.

Say the word

reveals his great faith." -Crossway Bibles,

The ESV Study Bible

(Wheaton, IL: Crossway Bibles, 2008), 1964.

Jesus

commends

this exceptional faith.

First, Christ's astonishment is a truly rare commendation. - "Twice only is Jesus recorded as marvelling at people, here on account of faith and in Nazareth because of unbelief (

Mark 6:6

)." -Leon Morris,

Luke: An Introduction and Commentary

, vol. 3, Tyndale New Testament Commentaries (Downers Grove, IL: InterVarsity Press, 1988), 158.

Jesus uses the man's faith as a teaching moment for his followers.

Here Jesus seems to be "preaching to the choir," to those who are following him, and yet this seems to be a lesson they truly need.

What marks exceptional faith? Belief in the power and authority of Jesus with underlying personal humility. - Sincere faith has a low view of self but a high view of Jesus.

And Luke undoubtedly wants his readers to note, that even though this centurion never saw Jesus, he believed fully in his power and authority to heal his servant.

(Conclusion) - A final application for Luke's original audience and for us as well:

Jesus is worthy of such faith.

The slave is restored. - "As in all healing miracles in Scripture, the proof of the miracle is described." -Crossway Bibles,

The ESV Study Bible

(Wheaton, IL: Crossway Bibles, 2008), 1965.

Does Luke not want us to see, whether Jew or Gentile, that Christ is worthy of such faith?

In his person, in his power & authority... Jesus is unique.

And "Jesus willingly responds to such faith." (Bock, 630)

COMMUNION: We remember, we celebrate the exceptional worth and exceptional achievement of our Savior… to pay our penalty for sin, to forgive and restore us to the Father, and to sustain us as we serve him and await his return.

Ask yourself: What aspects of my life are taking precedence over the supreme value of my Lord and obedience to his command? (time to confess and correct)
Let us get to know you!
Please take a moment to send us your information so that we may stay connected with you. Your information is carefully managed and protected.
How did you hear about us?