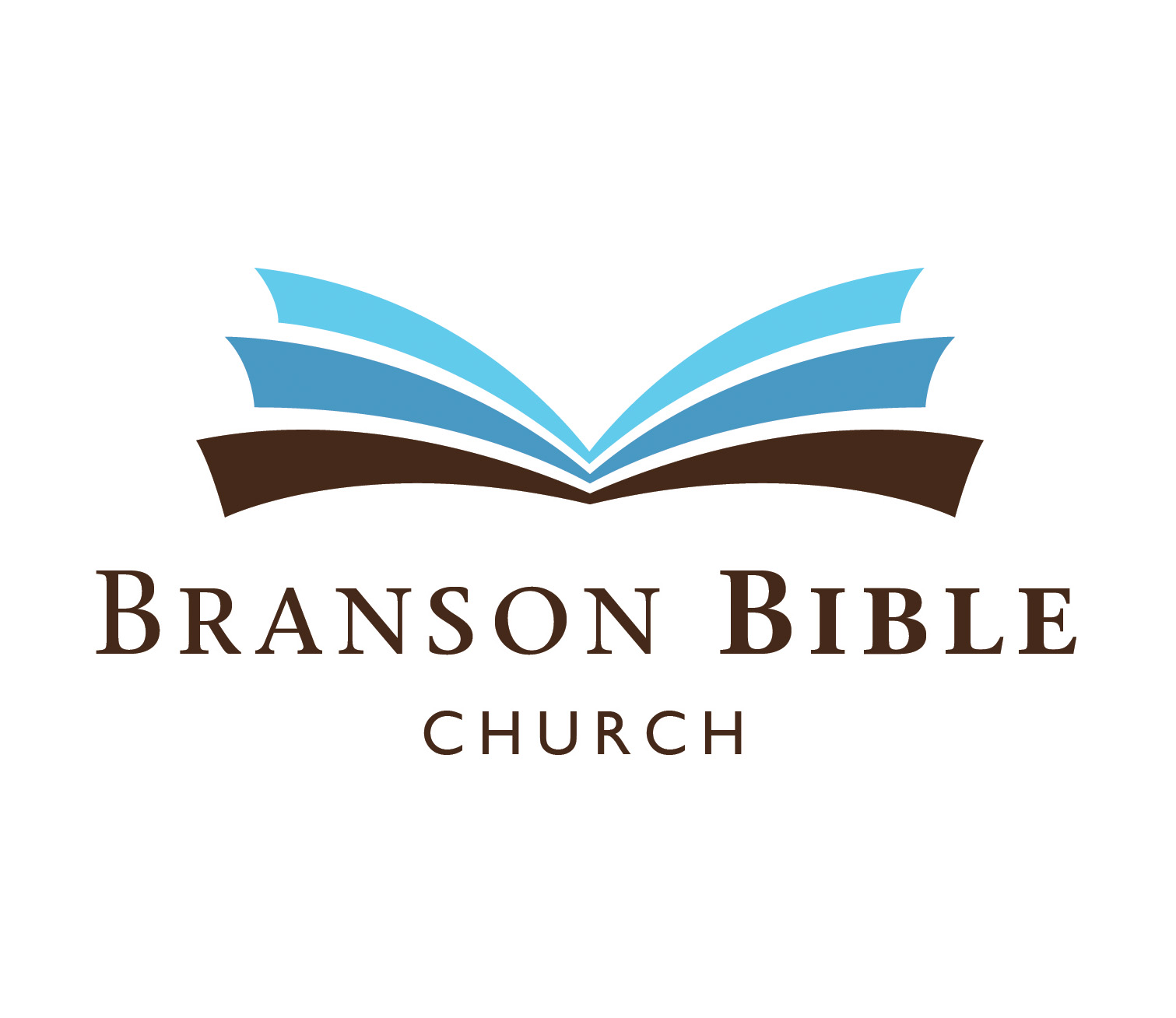 Branson Bible Church
Sunday Service 08.2.2020
Come People Of The Risen King

Amazing Grace (My Chains Are Gone)

The Dead Are Raised - Luke 7:11-17

The only funeral interruption I've experienced was when someone else fainted in the service near the end of the brief message… and we had to allow paramedics to whisk him off next door to the hospital. But I've never been around for an interrupted funeral that was due to the dead being raised! (Even Jesus does not

choose

to interrupt all funerals this way, but he does indeed have power and authority over death.)

In our study in the Gospel of Luke, the author is attempting to answer the question for us, as he progresses first through the miraculous conception and birth of Jesus and now well into the action of his public ministry: Who exactly is this Jesus? As Luke reviews carefully some key occurrences and teachings, what are we to conclude about Jesus and why does it matter?

We have seen already that Jesus teaches with unparalleled authority, and he has power from God to overcome diseases. But what's that one thing we tend to call the great leveler? [snapping finger :-) ] Oh, yeah, death. … Death has a ring of finality to it. - But this Jesus even has power and authority to override death.

And the context that follows this episode (we're looking at closely today) is important to our interpretation of this passage. Just before Jesus alludes to raising the dead in response to John the Baptist, Luke includes this incident, a choice that is unquestionably deliberate. - When John asks through messengers if Jesus is in fact the long-awaited Messiah or if they should still be waiting for another (v. 19), he not only performs additional miracles before their eyes, but he references miracles in v. 22 such as the one in our passage today: the dead are raised.

[Outline of message: The two things most prominent in our passage today: His compassion and his power]

[& Prep for application - Coming to terms with our weakness (both frailty and inability)… and the Lordship of Jesus (his power and authority). …and his compassion toward our need (our despair)]

Jesus' Compassionate Care for the Needy (vv. 11-14a)

Jesus serves not only as the answer to our greatest need, but also as the supreme example of compassion toward the needy.

What's interesting about even the setting for this miracle?

Outside the town of Nain, the crowd following Jesus bumps into a crowd of mourners.

You can imagine the aura around these two crowds being strikingly different.

As Jesus comes into town, there is a large group following him. "The

great crowd

that went with Jesus shows how popular he was at this period of his ministry. As he moved from town to town people attached themselves to him and went along." -Leon Morris,

Luke: An Introduction and Commentary

, vol. 3, Tyndale New Testament Commentaries (Downers Grove, IL: InterVarsity Press, 1988), 159.

Everywhere Jesus goes now and performs miracles, he is picking up people who follow him out of curiosity and amazement to see what will happen next. It's a growing crowd, a bustling crowd, a crowd with bated breath of anticipation, watching Jesus' every move and listening to his every word.

The other crowd is one of the townspeople gathered in support of this widow, now also an "orphaned parent" (Bock, 651). It is a mourning crowd, a sober and sad and sympathetic crowd, a weeping crowd with an air of finality and closure.

Jesus encounters a funeral procession coming out through the city gate (main marker of the town boundary) on its way out of town to wherever the family burial site is located.

"Funerals usually occurred at the end of the day and often on the day of the death." (Bock, 649)

While funeral processions normally included at least a few professional mourners...

Luke: An Introduction and Commentary

K. The Widow of Nain's Son (7:11–17)

'Even the poorest in Israel should hire not less than two flutes and one wailing woman' (Ketuboth 4:4).

But here we find another large crowd. This is likely for two reasons:

The IVP Bible Background Commentary: New Testament

7:11–17—Interrupting a Funeral

People customarily dropped whatever they were doing and joined in a funeral procession when it passed by.

Luke: An Introduction and Commentary

K. The Widow of Nain's Son (7:11–17)

The large crowd from the city that accompanied her shows that her plight was widely appreciated and that there was a depth of sympathy for her.

This is all sort of tragic and at the same time "as it should be" in terms of normal human experience... but Jesus chooses to intervene in a unique way in this circumstance.

What's different about this miracle than most others Jesus performs?

Surprisingly, of his own initiative, Jesus interrupts the funeral.

Usually the healing comes at the request of those in need, often in conjunction with faith that Jesus can in fact accomplish the miracle.

It's also fairly uncommon to reverse a funeral procession by undoing the purpose for the funeral!

Luke: An Introduction and Commentary

K. The Widow of Nain's Son (7:11–17)

This story of raising from the dead is peculiar to Luke, though elsewhere there are other raisings, those of Jairus's daughter and of Lazarus.

Touching the bier, the plank they are carrying the corpse on, also is far from normal, and it stops them in their tracks. According to OT law about ceremonial uncleanness, he's not supposed to do that (

Num. 19:11

). "Interrupting a funeral was a blatant breach of Jewish law and custom; touching the bier exposed Jesus to a day's uncleanness (

Num 19:21–22

); touching the corpse exposed him to a week's uncleanness (cf.

Num 5:2–3

;

19:11–20

)." -Craig S. Keener,

The IVP Bible Background Commentary: New Testament

(Downers Grove, IL: InterVarsity Press, 1993),

Lk 7:11–17

.

Why is Jesus unconcerned about ceremonial uncleanness? Jesus knew he wouldn't contract the ritual impurity of corpse uncleanness because he was doing so to reverse the man's death altogether. And isn't the Lord of the Sabbath also Lord of the ceremonial law?

Now, why does Jesus do this?

What does the text indicate is the motivating factor?

Moved by compassion for this mother, Jesus intervenes to reverse the cause for her plight.

The IVP Bible Background Commentary: New Testament

7:11–17—Interrupting a Funeral

According to custom the bereaved mother would walk in front of the bier, so Jesus would meet her first. Philosophers often tried to console the bereaved by saying, "Do not grieve, for it will do no good." Jesus' approach is entirely different: he removes the cause of bereavement (1 Kings 17:17–24).

To our modern sensibilities, we can imagine her sadness but not the extent of her desperate situation economically and socially.

The IVP Bible Background Commentary: New Testament

7:11–17—Interrupting a Funeral

For a widow's only son to die before she did was considered extremely tragic; it also left her dependent on public charity for support unless she had other relatives of means.

In our society today, there would be real challenges for any woman or man having lost their spouse, for example. But despite the additional difficulty, it is not hard to imagine a capable woman being able to find employment to help support herself (and other dependents, if she had any). "There were few openings for a woman to earn her living in the first century." -Leon Morris,

Luke: An Introduction and Commentary

, vol. 3, Tyndale New Testament Commentaries (Downers Grove, IL: InterVarsity Press, 1988), 159.

We have friends who are missionaries in Brazil with Ethnos 360 and work at a school for missionary kids there. One of those friends, Joel Ketcham, whom we have known since childhood, within the last year died suddenly and without warning of a heart attack. While Joel went to be with his Lord, Angela has remained behind to care for and provide for her biological and adoptive children. Angela quickly and fervently began the process of completing her teaching degree so that she will have a marketable degree to sustain her family financially. It is a difficult journey, but there is for her a clear path forward.

By contrast to our modern times, the situation for this widow of Nain seems dire indeed, and Jesus is moved my compassion to remedy her plight by bringing her grown son back to life.

By grace, Jesus compassionately intervenes on behalf of the helpless and hurting.

Compassionate care for the needy is a mark of Jesus' character and his ways… but that alone is not enough. Seeking to follow the compassionate life model of Jesus and Mother Theresa is not enough. We must understand that this authority over death extends to spiritual life, which turns out to be one of the primary points of the gospels. By himself rising from the dead, Jesus proves his power to offer us spiritual life and right relationship to God.

Jesus' Unique Authority Over Death, and Its Powerful Impact (vv. 14b-17)

What's different about Jesus raising the dead from other biblical examples of resuscitation?

Luke: An Introduction and Commentary

K. The Widow of Nain's Son (7:11–17)

There is nothing elaborate. Jesus simply spoke the word and the miracle took place.

Even compared to prophetic greats like Elijah and Elisha, Jesus uniquely displays power to raise the dead by simple command.

Particularly noteworthy here is the comparison to the episode in the life and ministry of Elijah with the widow of Zarephath in

1 Kings 17:17-24

. [Let's turn there.]

In what ways do we observe the powerful impact?

… of Jesus' unique authority over death? [And let's use these points to consider at the same time our final question: Why should Jesus' authority to raise the dead matter to you today?]

The young man is given a second chance at this life.

Through faith in Jesus' death, burial, and resurrection, confessing him as Lord, we are not only given a second chance at life but a first chance to have spiritual life, to live the way that God intended for us to live.

The mother is given back her son.

We have all experienced tragedy in which we wish that an outcome such as this were possible. Although it is extremely rare in history of mankind for God to choose to reverse physical death, He teaches us plainly in the NT that Jesus has made a way to reverse spiritual death. In other words, there is a way to one day be reunited with others who have preceded us in death, provided that we (and they) have faith in Jesus as Lord to save them and restore them to God.

The crowd is given cause for awe and for praise to God.

Jesus is growing in popularity, and we see that the healing miracles Jesus performs become the basis for

popular

confession of him. - "Such confessions need not be accurate nor exhaustive in their scope." (Bock, 646)

They understand him to be a great prophet, and that his power is evidence of God's activity on behalf of his people.

Due to their limited understanding, the observers' description of Jesus is accurate but incomplete. - While Luke takes care to remain faithful to the actual reactions of the populace to Jesus, he prepares his audience with a growing understanding of the Lordship of Jesus.

With the complete revelation of God's Word, we have received far greater light to give us a fuller understanding of who Jesus is. Our response should be one of praise and awe to God.

The public receives news concerning the uniqueness of Jesus.

Do you see the connection to Luke frequently mentioning the spread of news about Jesus? Luke will not only get through the public ministry of Jesus and his unique death and resurrection; he will also demonstrate how his Apostles and the church began following through on his command to wait for the Holy Spirit, and then by his presence and power to spread the good news in Jerusalem, and in all Judea and Samaria, and to the ends of the earth. (

Acts 1:8

)

Why should Jesus' authority to raise the dead matter to you today?
Let us get to know you!
Please take a moment to send us your information so that we may stay connected with you. Your information is carefully managed and protected.
How did you hear about us?