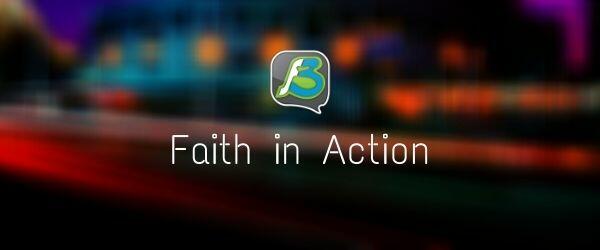 What's Happening at Faith
Are You Too Busy for Jesus?
I knew I made a mistake the closer I got to my destination.
Usually, I'm very organized and plan out weeks and months ahead. But this trip was different. The call came in a couple of days earlier and was added to my itinerary. And rather than booking a room right away, I decided to find a hotel when I got there. It was my first stop on that month's consultation trip. But it wouldn't have made a difference. It was Daytona Beach Bike Week.
Over 500,000 people make their way to the rally area for the 10-day event each year. Most hotel rooms throughout the area are booked a year in advance. My first appointment was scheduled at 8 am the following morning. In Daytona Beach.
There was no room in the inn. I finally found a hotel about an hour away.
That trip helped me understand what the Bible means when we're told during the story of the first Christmas that there was "no lodging available" for Mary and Joseph.
The coming of the eternal God and promised Messiah had been anticipated for thousands of years. Prophecies foretold the truth that the Savior of the world would be coming. His birth would be so important that it would split history into B.C. and A.D. Your birthday is dated in relation to the birthday of Jesus.
Yet when the Son of God came into the world, there was no room for him. The innkeeper missed a prime opportunity. If Jesus had been born in one of his rooms, the innkeeper could have built one of those big Las Vegas signs that points down and reads, "Son of God Born Here!" He could have charged a fortune for rooms! Instead, he missed the biggest blessing of his life because he didn't have room for Jesus.
We can't be too harsh on the innkeeper for not having room for Jesus. We do it all the time.
We all resist giving Him the importance in our lives that He deserves. We fill up our schedule with events that pale in significance compared to Jesus. We spend our money on the newest gadget and have nothing to give to God's work around the world. We spend all our time advancing our careers while saying we have no time to help others in our local church and community.
As you prepare to celebrate Christmas this year, ask yourself this question: Have you left room in your inn for Jesus?
Pastor Leger
This Week's Worship Location

Upcoming Events
Download
Sunday, December 27th  •  10:15–11:15 am (CST)
Breaking down walls to reach our community
Our address is: Lake Charles, LA, USA