Traces of Grace
Jan 19, 2023
Thoughts from Pastor Scott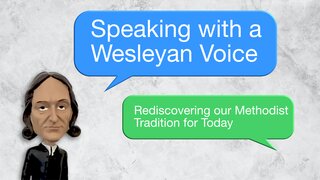 God of All Power, and Truth, and Grace
God of all power, and truth, and grace,
which shall from age to age endure,
whose word, when heaven and earth shall pass,
remains and stands for ever sure.
That I your mercy may proclaim,
that all the world your truth may see,
hallow your great and glorious name,
and perfect holiness in me.
Purge me from every evil blot;
my idols all be cast aside:
cleanse me from every sinful thought,
from all the filth of self and pride.
Give me a new, a perfect heart,
from doubt and fear and sorrow free;
the mind which was in Christ impart,
and let my spirit cleave to thee.
O that I now, from sin released,
thy word may to the utmost prove,
enter into the promised rest,
the Canaan of your perfect love!
"God of All Power, and Truth, and Grace" was first published under the title "The Promise of Sanctification" in a pamphlet at the end of John Wesley's sermon "Christian Perfection," which I read in preparation for last week's sermon, "Perfect in love." The verses above are what was printed in the Methodist Hymnal, but the full text (all 28 verses!) of the poem can be found here.
I love how we hear some of the same themes and concepts we spoke about last Sunday, but summarized in lyrical form:
The starting point of believing God's word to us is true and can be trusted.
That our holiness is all the work of God's grace in our lives forming us into the image of Christ for the sake of the world.
That God is able to cleanse our hearts and shift the orientation of our hearts away from sin, self, and idols and to Him.
The new heart which comes when we are born again and become new creations and is capable of receiving the mind of Christ.
How we can rest, when we are freed from the power of sin, in God's perfect love shed abroad in our hearts.
I encourage you to take time to read through the whole of the poem, maybe a few times, so you can begin to see the logical progression from beginning to end that Charles believed made possible this kind of holy life.
Grace & Peace,
-Pastor Scott
Offering Envelopes
Our offering envelope order still has not been received. We learned this week that our supplier was dealing with a supply-chain issue that set back their work. They are working to catch up and hope to have our envelopes delivered before the end of January.
In the meantime, you can continue to give in-person by using one of the general offering envelopes in the seat-back pockets of the pews in the sanctuary; just write your name on the envelope and it will be credited to your giving record. Online giving continues to be an option and is unaffected by our missing envelopes.
2022 Giving Summary: FUMC Operations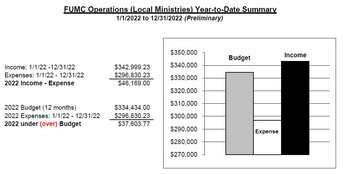 Here is a summary of what was budgeted, spent, and given to the FUMC Operations (Local Ministries) account in 2022. If you have any questions, please feel free to reach out to Ron Smith (Finance Chair) or Pastor Scott.
Want to become a member of First Methodist?
Are you interested in becoming a member of our congregation? We are in the process of organizing new members and confirmation (for youth) classes. If you are interested or want to hear more about either of these opportunities, please fill out the linked form. Feel free to reach out to Pastor Scott if you have any questions. Thank you!
Wee Soccer begins February 4th!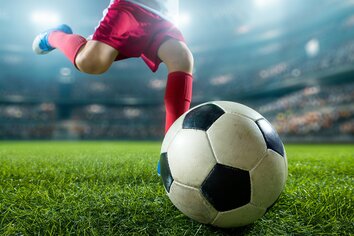 Our "indoor" Wee Soccer Program takes place each Saturday in February (4th, 11th, 18th and 25th). K-3, $10.00 per child which includes a shirt for girls or boys. If interested, please call the church office to register (856) 858-1186 from 9am-1pm, Monday through Thurs. Or you may register in person on January 21st, 12pm-2pm. If anyone is interested in helping, please contact Pat Gunning.
Don't forget about the Podcast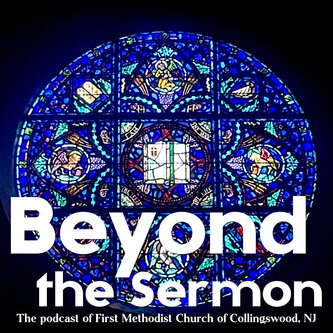 Don't forget that you are able to tune in to our podcast, Beyond the Sermon, featuring Pastors Jeremy and Scott. Two episodes are posted each week; the sermon on Monday and the conversation about the sermon on Wednesday. This week Scott and Jeremy talk about how to save your kids, walking with God, and being married to Jesus.
Available where you listen to podcasts; click below to open the podcast on your preferred platform:
"Moses" - Sight and Sound"
The remaining cost of $100 is due for the Moses show at Sight and Sound on Tuesday, May 10, 2023, in Lancaster, PA. Please make checks out to Pat Gunning. Thank you.
Women's Winter Walks in the Woods
Women's Winter Walks in the Woods - Second Saturday Series
Gather for fellowship and exercise while enjoying God's glorious nature!
February 11 – Long Bridge Park – 895 Deacon Rd., Hainesport, NJ
March 11 – Amico Island - 81 Norman Ave., Delran, NJ 08075
hiking is weather permitting - we will hike in drizzle/mist and cold
Please contact Nicole Meyers for more information:
609-519-1283 or woodstreamdream@gmail.com
This event is for women ages 18 and up, it is time set aside for women's fellowship.
St. Paul's Food Pantry
The St. Paul's Food Pantry assists individuals in Collingswood and surrounding communities who face food insecurity, as well as those who occasionally need help when faced with illness or loss of income. The food items needed are:
Coffee - Regular
Cookies/Snacks
Vegetable Oil
Dish and Laundry Detergent
Small 2-3 pound bags of sugar
Body soap and Shampoo
Chips
Household Cleaners (like "Lysol")
Mayonnaise and Ketchup
Any questions, you can contact Connie Cline @ 609-230-3084.
Donations for the Collingswood food pantry should be put in the usual collection bins. Thank you for your generosity!
Verse of the Month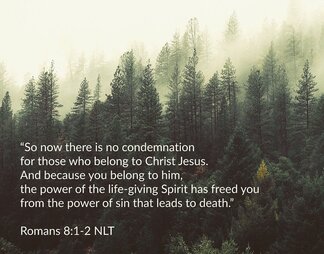 Praises!
We praise God and thank Him for all the prayers that have been answered throughout this challenging time and also:
For all God is doing, even in the smallest of details!
For our freedom to worship together in person.
For members of our church family who have recovered from surgeries, treatments and illnesses.
Prayer Requests
-Mark 11:24
"Therefore I tell you, whatever you ask in prayer, believe that you have received it, and it will be yours."
Please continue to pray for...our homebound members; our church members who are in need of spiritual, emotional and financial care; any families and relationships that have been strained during this time, our Troops and our Missionaries. The list is long, but God is BIG!
Please pray for the following:
Pastor Scott & Meg - for grace to trust God and lead our congregation faithfully and well. Full recovery from shoulder surgery for Pastor Scott.
Pastor Jeremy & Rebecca - as they continue to figure out life in this new season.
Steve Bottiglieri's father Vincent - heart
The Berryhill's friend Melinda Johnson diagnosed with brain cancer.
Kathy & Phil Boswell (Phil - recovery from surgery) health problems & medical concerns
Connie Cline's longtime friend - new chemo treatments - needs to get into a relationship with God.
The Cluelow's - Jenn's medical & Bri's family medical
Shauna Coffey - beginning another series of cancer treatments for cancer no longer in remission.
Susan Dallegro - friend Jennifer sick on ventilator and her mother Maryann
Carol & Bill Doron - granddaughter Carrie would like to be a mom, Carol's friends Bill Sheppard - cancer of the lungs, and Carolyn's son Billy Dupper- melanoma and may have cancerous lymph nodes.
Bill Doron's cousin Carl Miller moved into assisted living and nephew Ken Hutchinson - blood clot in leg.
Bill Doron's cousin's husband Jim Craig who passed away - for his family.
The Imm's Family, friends of Dotti Escuti
Dick, Peggy and Janel Esher
The family of Charlie Ferrara who passed away.
Ken Franck's cousin Regina Gebka - Cancer is gone! Thanks so much for all of your prayers!
Pat Gunning's niece Marsha - Leukemia
Jeremy F. Hagan - for the salvation of Uncle Charles [Hagan] and Brian Byus.
Klimczak's daughter Kim - hit by a car at high speed - suffered many injuries.
Dick McCloy - permanent remission from months of chemo treatments. Need to sell their patio home.
Mary Ann McCloy -Myasthenia Gravis immune disorder continues to deteriorate; shortness of breath becoming more of an issue.
Nicole Meyer's parents' medical concerns
Dawn Molloy's lifelong friend Ellen - back in the hospital -asking for continued prayers. Thank you!
Mondatsos' daughter Anna
Mary Mondatsos - recovering from knee surgery
Sherry Rappe's granddaughters' best friend Francesca - continued healing
Kay Shannon's husband's cousin Lynne - cancer and
pneumonia
Carol Shropshire's brother Ken Miller
Mark Skrobanek's mom, Carol - May God give her clarity for treatment after medical testing
Joan Stecher's friends Denise Young and Danielle Catling
Joan and Ken Steward's granddaughter Katelyn - continued healing
Margie Underwood - upcoming knee surgery
Bill Walters - Healing from the flu so he can travel back home.
Margaret Ward - son-in-law Andy released from the hospital, recuperating at home - heart
Ruthmarie Weinberg - Medical tests
Our Missionaries
Remember, you are loved!
In His Grace,
The FUMC Staff
... to see all people WORSHIP God, CONNECT with His people, and join His MISSION in this world.
Our address is: 201 Dayton Ave, Collingswood, NJ, 08108