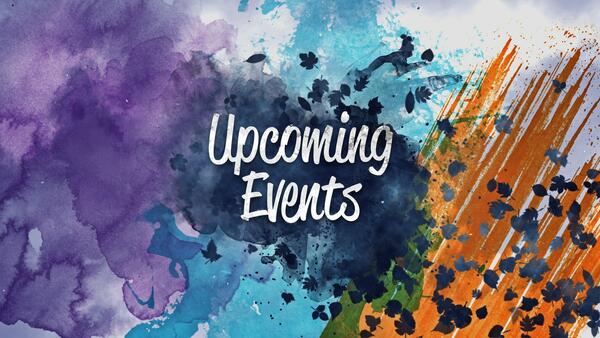 ANNOUNCEMENTS!
Here's what's happening!
We've had a great start to the new year. We hope your family is thriving and drawing closer to God in this new month. We'd like to run through a few things that are happening during the next few weeks here at Cornerstone.

Valentine's Banquet: This will be held on February 15th from 6:30-8:30pm. Dinner and entertainment will be provided, however, childcare is not. Please make arrangements for your children if you and your spouse are planning to attend. The sign up sheet is in the cafe and any questions can be directed to Jennifer Mattingly.

Guarded: Men's Conference: This conference will take place February 21 & 22. There is a sign up sheet in the cafe or you can register by following this link: https://southland.church/men. Warren is the contact person for this event if you have any questions.

Homecoming Sunday: March 8th after the 10:30am Worship, please stick around and join us as we celebrate 14 years of being a unique Worship experience in Springfield. We ask that everyone bring a side dish or dessert to share with our friends, family & neighbors. Let Nichole know if you have any questions.

Remember that during the month of February we are encouraging everyone to participate in Random Acts of Kindness. There is a bulletin board hung in the cafe with kindness cards. Please take a moment and jot down how you showed kindness this week. We don't want your name on these acts, just your service act. Let's inspire our community to become more kind.

Thank you all so much for all the prayers and support you've shown our church. We can't wait to see how God uses us for His glory in Springfield.


Welcome to Cornerstone Christian Church
Our address is: Springfield, KY 40069