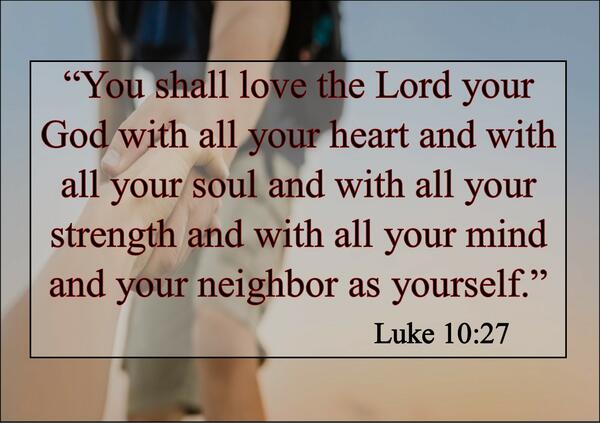 The Good Samaritan Luke 10:25-37
Weekly Update 07-01-2021
Looks like things are getting underway!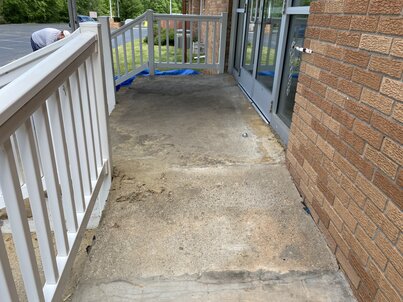 Flooring for the Community Room has arrived! Plans will be forthcoming to install. Be ready to help in big & small ways!
WE ARE SO CLOSE TO FULLY FUNDING THE CARPET & LIGHTING PROJECTS OF THE COMMUNITY ROOM (gym)! $1,500 to raise. The cost of new Lighting is $994. LOOK FOR A WAY TO GIVE BEYOND YOUR TITHE & REGULAR OFFERING TO GET THESE IMPORTANT PROJECTS COMPLETED. Gifts of any size will be so helpful. Thank you for helping to make these things happen!
Mark donations for the BUILDING FUND, whether giving on-line using our Faithlife Giving, by check, or by dropping off a bar of gold!
A Note from Pastor Jerry!
That was a lotta watta!
I am back from Denver, Colorado! While it rained a lot here, Colorado seemed to get a fair amount, too. I was not prepared. I decided not to pack even a light coat or a hoodie! Needless to say, I managed to get drenched walking from the 16th street shuttle to the hotel with my carry-on bag on wheels, in tow.
The North American Convention & General Assembly of the Church of God was held over 4 days. It was a gathering of Church of God leaders, both pastors and lay-delegates, from all around the U.S. & Canada. We had some steep rocks to climb together on "justice" and "race," tough topics for tough times. And, all during GAY PRIDE week in downtown Denver! Quite an interesting experience, to say the least. I will say this, we can't close our eyes to the things that are true and relevant, biblical and holy, in addressing the issues that are dominating our culture.
We came away with 1 resolution; to set up a research commission to see how the Church of God has changed from it's original "Unity" moorings of the 1890's, and report on what it finds to be true about our history at the 2023 GA. Just as any other Christian movement or denomination can not ignore the bigger picture of history and what has taken place in our own camp, frank discussions need to happen in each congregation across the Church of God. How does the gospel impact our perspective on "race" & "justice?" What do we believe about the gospels ability to unite? We cannot mirror the secular culture. We must reflect the heart of Jesus.
The Church of God Reformation Movement (Anderson, IN) has some history that nobody talks about. In the present, we have a white church and a black church; divided and struggling to get united. My hope is that in the remaining years of my life time we will see a reuniting of leadership under one banner...God's Church.
--------------------------------------------------------------------------------
COME & WORSHIP IN-PERSON or Live Streaming
Sundays @ 10:45am -- mynewhorizons.org
J.O.Y.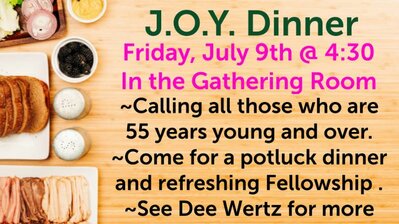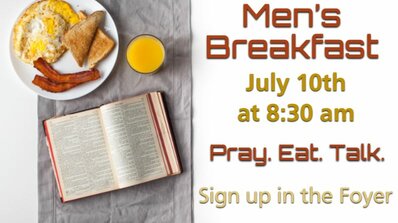 Praises & Prayers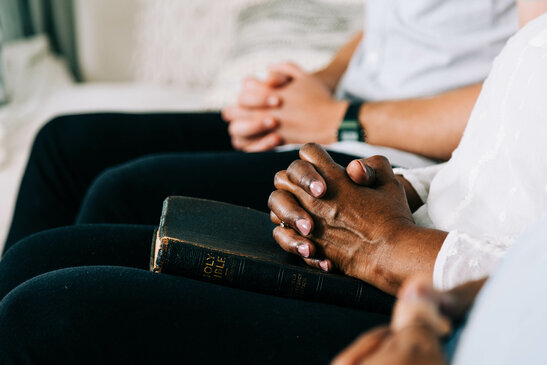 Jackie Arnold (Richard's wife/Sonya's mom) - Pray for comfort and peace for Jackie as her family surrounds her. Pray for strength for Dick and Sonya and their family as Jackie has come home from the hospital and has engaged hospice care.
The Hendrick Family - Our beloved Sandie passed away peacefully on 06/28/2021, while holding hands with her husband, Ron. She is now singing with Jesus. She will be greatly missed by many, but she lived a long and happy life. Her work here on earth is done. Thank you for all your prayers during this time.
Visitation and Funeral will be at New Horizons Community Church in Jackson, Michigan
Visitation Friday, July 2nd from 6-8pm
Viewing Saturday, July 3rd at 10am
Funeral Service Saturday, July 3rd at 11am with a luncheon to follow.
Private Graveside Service for family will follow the meal.
Rick & Lorie Tripp - Lorie's brother, Kevin has been battling leukemia for 11 years. His lymph nodes have swollen and he will begin chemo- and immuno-therapy. Please pray for God's strength, comfort and peace for all family members.
Ryan and Mary Hall - Logan is HOME, Thank you God!! Continue to pray for all of them. God is so good.
Don & Norma Nearpass - PTL!!! Her son Tom is now covered by insurance for treatment and medications. Norma is having problems with her vision and had another appointment on Monday. Pray for answers and also back pain relief.
Phil Moffitt - PTL!!! Phil is CANCER FREE!! What a MIGHTY God we serve!! Thank you Jesus!! Continue to pray for surgical healing.
Ed Franco - Please to pray for strength as he continues to battle cancer and other health concerns. Just had his 60th birthday!
Art Holdridge, Sr. - Having a check up on Friday for heart concerns. Pray for peace, comfort and answers.
Rosemarie Little - Had a reaction to new medication. Pray that the doctors can find a solution and for comfort.
Brian Emerick's daughter Lacy - She was in remission after a cancer diagnoses, but now the cancer is back. Please be in prayer for her and Brian and Amy.
Jeff & Cheryl Whitney - Pray for Jeff as some days are good and some not. Pray for strength and peace for Cheryl.
Betty Curry - Sinus surgery has been postponed due to unforeseen circumstances. Please pray that it will be rescheduled as soon as possible. Also, pray for pain relief and comfort.
Carly Bostedor - Please be in prayer for Carly's mom who is having health concerns.
Cindy Curl - PTL!!! Her health is improving and her son, Chad, will be coming home this week.
Sara Anderson - Pray for her neighbors, the husband has COPD and the wife has lung cancer.
Edna & Jerry Walters - Pray for continued healing and strength for Edna. Pray for pain relief and comfort for Jerry's back.
Carol Weigand's boyfriend, Phil Rowlson - Cancer has returned and is starting chemotherapy. Pray for a softening of his heart and strength.
Pastor Kevin Spencer, from Monroe Church of God, is in need of our prayer for complete recovery from Covid-19. He first battled it in November, but has had lingering symptoms of exhaustion, low oxygen, and headaches.
Please be in prayer for our Church leadership as they seek God's will and direction for His Church. Pray for protection over them as they serve.
NHCC Special Events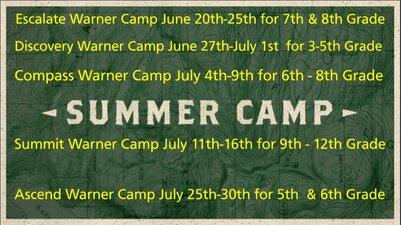 NHCC Weekly / Monthly Ministries
Caring Through Prayer - 9:30 am Sunday Mornings - Please join us in the Gathering Room as we make calls and pray for our Church family.
AA group - Thursdays, 5:30pm, downstairs library or upstairs in the Gathering Rm
Devoted Prayer - 7 pm on Saturdays In person prayer @ NHCC. Join the prayer team as we pray for our Church family, leaders, and Gods will in our Church.
Photo Club - 2nd and 4th Thursday of the Month, 7pm
Women's Breakfast - Saturday, July 24th, 9:30 am (Women bring clothes for OCC)
Men's Breakfast - Saturday, July 10th, 8:30 am (Men bring clothes for OCC)
NHCC Special Events
Warner Camp - Discovery (3rd - 5th) - June 27th - July 1st
Compass (6th - 8th) - July 4th - July 9th
JOY Dinner - July 9th at 4:30 pm in Gathering Room
Church Volunteers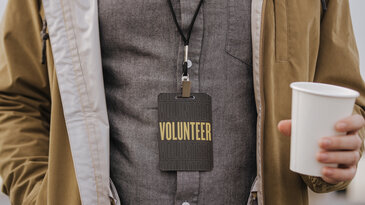 WE NEED "MOW " MEN & "MOW" WOMEN!
Our property is sizeable enough that it has four zones: trails/paths, pavilion/parking, ballfield, & building frontage. Would you consider being on the team that "gits it dun" each week? Rusty Wellman is the one to go to with your willing and able heart! Call or text him @ 517-745-0231. We have the machine, just need the operators. =)
NEED TRIMMERS AND WEEDERS, TOO!!!!
Ushers and Greeters
July 4th:
Greeters:
Carl Price
Dick Arnold
Dorwin DeGroote
July 11th:
Greeters:
Carl Price
Dick Arnold
Dorwin DeGroote
If you would like to volunteer as a Greeter please contact Carl Price.
Nursery Workers
July 4th:
Wendy Bilby & Kriz
July 11th:
Denise Moffitt
If you could help out in the Nursery contact Wendy Bilby and let her know.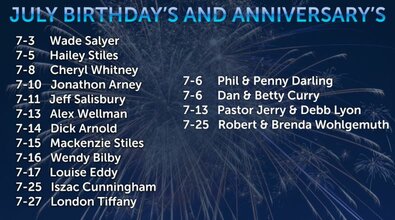 OCC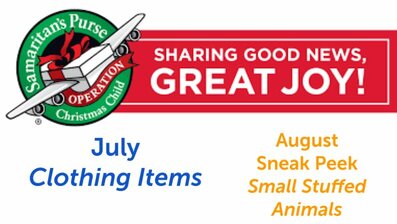 AA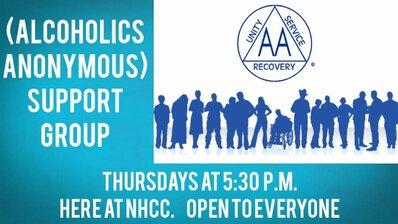 Life Groups

NHCC Life Groups currently meeting -
5 pm Sundays - Men's Study with Pastor Doug, In-person
6:15 pm Sundays - Adult Bible Study with Rick Tripp, In-person and Facebook Live (DISMISSED UNTIL SEPT. 12TH)
6 pm Wednesdays - Moffitt Life Group, Phil & Denise Moffitt's Home
10 am 1st & 3rd Thursday - Ladies Study, Wendy Bilby leading, NHCC
8 pm Thursdays - Ladies Study, Andrea Roberts leading, NHCC (DISMISSED UNTIL AUGUST)
See you This Sunday, July 4th at 10:45 am.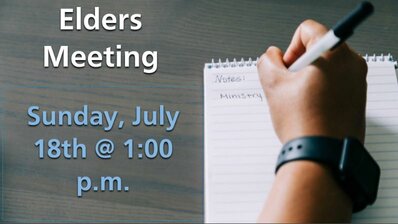 Elders:
Pastor Jerry Lyon - Chairman (Ex-Officio)
Phil Moffitt - Vice-Chairman
Andrea Roberts - Cooperate Secretary
Tasha Price
Gayle Sayles
Mike Wilson
Deacons:
Sonya Sackrider-Corporate Treasurer/Finance Team
Debb Lyon-Communications Team
Rusty Wellman- Buildings & Grounds Team
Fourth of July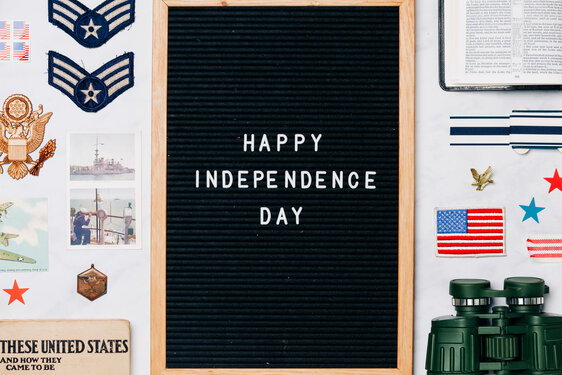 Our address is: 4300 Lansing Avenue, Jackson, MI, 49201