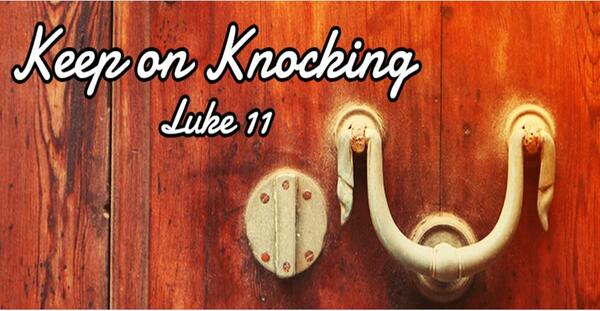 The School of Prayer Luke 11:1-13
Weekly Update 07-08-2021
Looks like things are getting underway!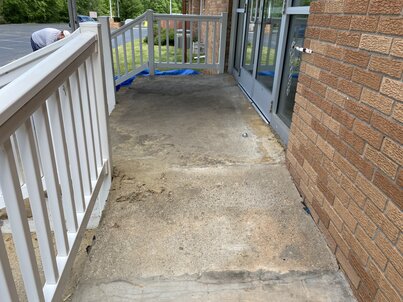 WE ARE SO CLOSE TO FULLY FUNDING THE CARPET PROJECT IN THE COMMUNITY ROOM (gym)! STILL NEED...$1,500. The cost of new Lighting will be $994. LOOK FOR A WAY TO GIVE BEYOND YOUR TITHE & REGULAR OFFERING TO GET THESE IMPORTANT PROJECTS COMPLETED. Gifts of any size will be so helpful. Thank you for helping to make these things happen!
Mark donations for the BUILDING FUND, whether giving on-line using our Faithlife Giving, by check, or by dropping off a bar of gold!
The picture of the porch shows another necessary improvement. Meanwhile, Cliff Buchner is rallying to fix the exterior basement stairwell and entrance. JUST A LOT OF STUFF TO KEEP UP ON!!! Thank you for supporting the efforts to make NHCC's facility better.
A Note from Pastor Jerry!
Hey church family! It's summer time, (if you hadn't noticed). Debb has some time off from her work and asked if I could join her. What that means is, we get to take some time together and refresh and recreate over the next week or so! I'm certain I will have plenty of fixit tasks to catch up on, too.
Pastor Doug will continue this Sunday in the parable so Jesus with a message on being persistent in prayer. Don't miss out on the truth that will be shared from this story of Jesus. The following week, July 18th, Rev. David Bolton will be speaking! YES! that's our own Steve Bolton's father -- a retired pastor and church leader who lives just across the highway. I will be tuning in to hear what he has for us, I hope you'll be present or logging on to the livestream to hear more truth from God's word from another voice.
Looking forward, the Lord is stirring something in my heart about our mission. Do we have a clear view of what that is? Is our strategy concise and understandable to accomplish it? How do we do this together? I think we will be answering some of these kinds of questions and move forward into what God has next for NHCC!
--------------------------------------------------------------------------------
COME & WORSHIP IN-PERSON or join the Live Stream
Sundays @ 10:45am -- mynewhorizons.org
J.O.Y.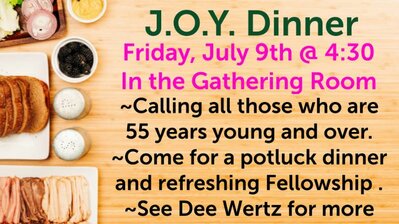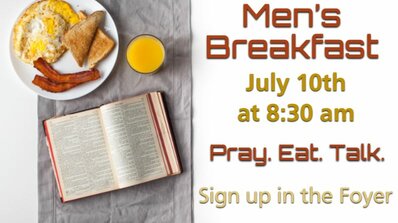 Please bring clothing items for OCC.
Praises & Prayers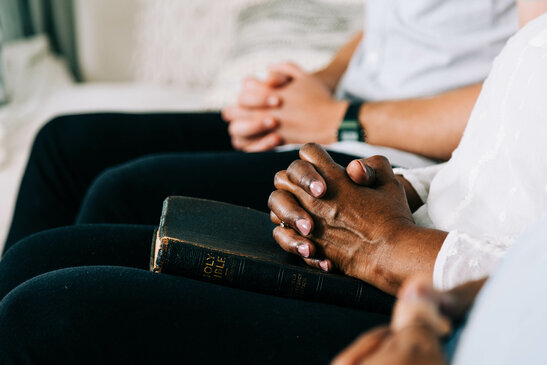 Jackie Arnold (Richard's wife/Sonya's mom) - Pray for comfort and peace for Jackie as her family surrounds her. Pray for strength for Dick and Sonya and their family as Jackie has come home from the hospital and has engaged hospice care.
Rick and Lorie Tripp - Lorie's brother, Kevin, has been battling leukemia for 11 years. His lymph nodes have swollen and he will begin chemo- and immuno-therapy. Please pray for God's strength, comfort and peace for all family members.
Carl and Tasha Price - Please pray for healing from wisdom teeth extractions for Tasha and overall wellness for their family.
Ryan and Mary Hall - Logan has been accepted into the Michigan Youth Challenge Academy and will be gone 22 weeks. Continue to pray for all of them.
Don & Norma Nearpass - PTL!!! Her son Tom is now covered by insurance for treatment and medications. Norma is having problems with her vision and had another appointment on Monday. Pray for answers and also back pain relief.
Phil Moffitt - PTL!!! Phil is CANCER FREE!! What a MIGHTY God we serve!! Thank you Jesus!! Continue to pray for surgical healing.
Ed Franco - Please to pray for strength as he continues to battle cancer and other health concerns. Just had his 60th birthday!
Art Holdridge, Sr. - Having a check up on Friday for heart concerns. Pray for peace, comfort and answers.
Rosemarie Little - Had a reaction to new medication. Pray that the doctors can find a solution and for comfort.
Brian Emerick's daughter Lacy - She was in remission after a cancer diagnoses, but now the cancer is back. Please be in prayer for her and Brian and Amy.
Jeff & Cheryl Whitney - Pray for Jeff as some days are good and some not. Pray for strength and peace for Cheryl.
Betty Curry - Sinus surgery has been postponed due to unforeseen circumstances. Please pray that it will be rescheduled as soon as possible. Also, pray for pain relief and comfort.
Carly Bostedor - Please be in prayer for Carly's mom who is having health concerns.
Cindy Curl - PTL!!! Her health is improving and her son, Chad, will be coming home this week.
Sara Anderson - Her neighbor, Dottie, passed away and her husband is very frail from COPD and is unable to drive due to health conditions. Please pray for God's peace and comfort for the family.
Edna & Jerry Walters - Pray for continued healing and strength for Edna. Pray for pain relief and comfort for Jerry's back.
Carol Weigand's boyfriend, Phil Rowlson - Cancer has returned and is starting chemotherapy. Pray for a softening of his heart and strength.
Pastor Kevin Spencer, from Monroe Church of God, is in need of our prayer for complete recovery from Covid-19. He first battled it in November, but has had lingering symptoms of exhaustion, low oxygen, and headaches.
Please be in prayer for our Church leadership as they seek God's will and direction for His Church. Pray for protection over them as they serve.
NHCC Special Events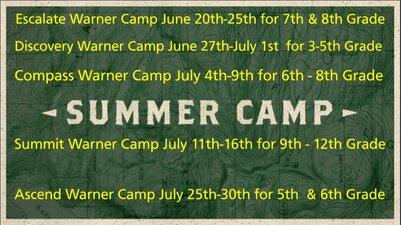 NHCC Weekly / Monthly Ministries
Caring Through Prayer - 9:30 am Sunday Mornings - Please join us in the Gathering Room as we make calls and pray for our Church family.
AA group - Thursdays, 5:30pm, downstairs library or upstairs in the Gathering Rm
Devoted Prayer - 7 pm on Saturdays In person prayer @ NHCC. Join the prayer team as we pray for our Church family, leaders, and Gods will in our Church.
Photo Club - 2nd and 4th Thursday of the Month, 7pm
Men's Breakfast - Saturday, July 10th, 8:30 am (Men bring clothes
for OCC)
Women's Breakfast - Saturday, July 24th, 9:30 am (Women bring clothes for OCC)
NHCC Special Events


JOY Dinner - July 9th at 4:30 pm in Gathering Room
Warner Camp - Summit (9th - 12th) - July 11th - July 16th
Ascend (5th & 6th) - July 25th - July 30th
Evening In The Park - July 25th, 5:30 pm at NHCC Pavilion
Church Volunteers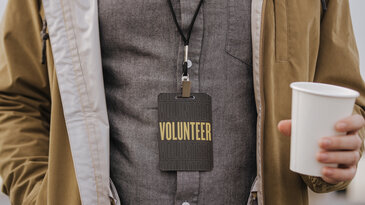 Ushers and Greeters
July 11th:
Greeters:
Carl Price
Dick Arnold
Dorwin DeGroote
July 18th:
Greeters:
Carl Price
Dick Arnold
Dorwin DeGroote
If you would like to volunteer as a Greeter please contact Carl Price.
Nursery Workers
July 11th:
Denise Moffitt
July 18th:
Pennie Somervill
If you could help out in the Nursery contact Wendy Bilby and let her know.
OCC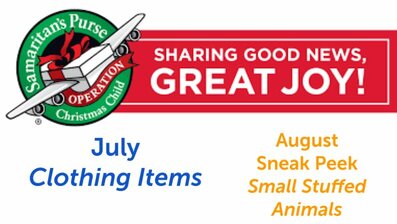 AA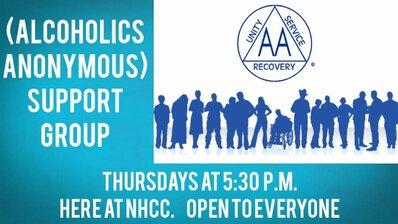 Life Groups

NHCC Life Groups currently meeting -
5 pm Sundays - Men's Study with Pastor Doug, In-person
6:15 pm Sundays - Adult Bible Study with Rick Tripp, In-person and Facebook Live (DISMISSED UNTIL SEPT. 12TH)
6 pm Wednesdays - Moffitt Life Group, Phil & Denise Moffitt's Home
10 am 1st & 3rd Thursday - Ladies Study, Wendy Bilby leading, NHCC
8 pm Thursdays - Ladies Study, Andrea Roberts leading, NHCC (DISMISSED UNTIL AUGUST)
See you This Sunday, July 11th at 10:45 am.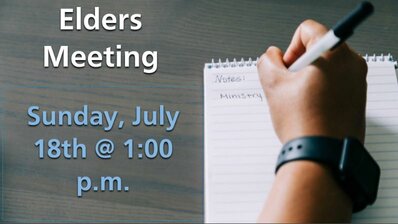 Elders:
Pastor Jerry Lyon - Chairman (Ex-Officio)
Phil Moffitt - Vice-Chairman
Andrea Roberts - Cooperate Secretary
Tasha Price
Gayle Sayles
Mike Wilson
Deacons:
Sonya Sackrider-Corporate Treasurer/Finance Team
Debb Lyon-Communications Team
Rusty Wellman- Buildings & Grounds Team
Helping people find their way back to God
Our address is: 4300 Lansing Avenue, Jackson, MI, 49201