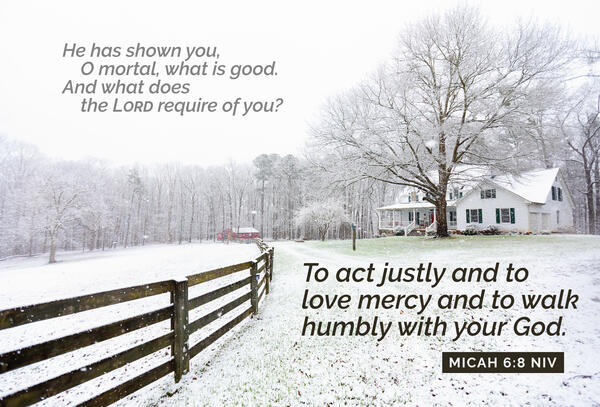 Newsletter February 16
ANNOUNCEMENTS
SPECIAL EVENT TOMORROW
If you are interested in knowing more about the changes in Medicare and Medicaid and the benefits available to young and old for 2023, there will be a meeting TOMORROW Friday, February 17 at 11 AM. Betty Myers from the Office on Aging will have a presentation on the Medicare changes. If you have any questions, please see Aleasa Hogate.
EASTER SKIT
There will be a meeting for the people that are in the Easter skit following the morning service today.
NEW Church Directories are on the table in the lower foyer.
PRAYER MEETING
Wednesday night study and prayer from Nehemiah Continues. Join us as we seek God's will on rebuilding the broken down wall of Western Civilization with a sword in one hand and a shovel in the other — Join us for Prayer Meeting every Wednesday at 7 PM.
ONLINE GIVING
The online giving is now available. Just navigate your browser to our church website (www.parkbible.org) and click on the "Giving" tab in top right hand corner. From that navigation scroll to the bottom of the page and follow the simple steps to make your online tithe or offering under the "General" fund. Of course, if you would like to give to the "Shed" fund you can do so by clicking the fund you so desire. It is quick, easy, and safe.
Thank you for your support of Park Bible Baptist Church.
It is because of your generous giving we can continue to partner together to bring the gospel to Pennsville and South Jersey!
CHURCH OFFICE HOURS & PRAYER CHAIN
Tuesday-Wednesday-Thursday
9 - 12:00 PM
Margie Craven
678-2528 Church - T-W-T
981-5387 Cell - anytime
678-8064 Home - anytime
THIS COMING LORD'S DAY
February 19
Partakers of Promise
Ephesians 3:4-6
Hymns:
How Great Thou Art
Majesty
Doxology
Evening Service 6 PM
Sunday Evening Theology
HAPPENING NEXT WEEK
SUNDAY 19th
Sunday School 10 AM
Morning Worship Service 11 AM
Young Guns 4:30 PM
Evening Service 6 PM
WEDNESDAY 22nd
Men's Group 6 PM
Prayer Meeting 7 PM
THURSDAY 23rd
Women's Bible Study 1 PM
STEWARDSHIP
Treasurer's Report
2/5/2023
Weekly Budget Need: $2,591.64
Receipts towards budget: $1,090.00
SCC Academy Mortgage: $1,041.00
Weekly Surplus or (Deficit): $ (460.64)
Year-to-Date Budget Need: $15,549.83
Year-to-Date Budget Receipts: $12,751.56
Year-to-Date Surplus or (Deficit): $ (2,798.27)
Pass-through (non-budget) donations:
Ladies Missionary Society $50.00
2/12/2023
Weekly Budget Need: $2,591.64
Receipts towards budget: $2,314.00
Weekly Surplus or (Deficit): $ (277.64)
Year-to-Date Budget Need: $18,141.46
Year-to-Date Budget Receipts: $15,065.56
Year-to-Date Surplus or (Deficit): $ (3,075.90)
Capital campaigns:
Youth work project - Shed $200.00
[Total receipts $3069] [Project cost ~$4847]

Our address is: 95 Sparks Ave, Pennsville, NJ, 8070