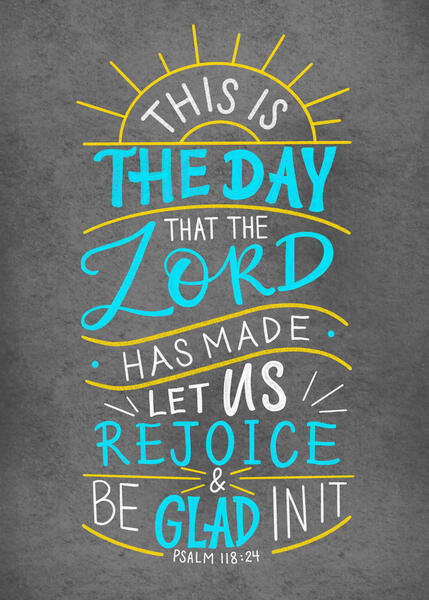 Newsletter April 27
ANNOUNCEMENTS
QUARTERLY BUSINESS MEETING
The Quarterly Business Meeting of Park Bible will be THIS Sunday, April 30 following the Morning Worship Service. All members are invited to attend. Copies of the report are on the table in the upper foyer.
LADIES CRAFT NIGHT
Ladies Craft Night will be May 20 at 6 PM. We will be making mesh wreaths. The cost is $10 to cover the cost for material. A sign up sheet is on the Events board.
Samples of the wreaths are on the table in the upper foyer.
The last day to sign up is NEXT Sunday, May 7th.
PRAYER MEETING
Join us for Prayer Meeting every Wednesday at 7 PM.
FELLOWSHIP LUNCHEON
The Fellowship Luncheon will be May 7 following the Morning Worship Service. Sandwiches and sides. Sandwiches will be provided. There is a sign up sheet on the Events board for sides.
ONLINE GIVING
The online giving is now available. Just navigate your browser to our church website (www.parkbible.org) and click on the "Giving" tab in top right hand corner. From that navigation scroll to the bottom of the page and follow the simple steps to make your online tithe or offering under the "General" fund. Of course, if you would like to give to the "Shed" fund you can do so by clicking the fund you so desire. It is quick, easy, and safe.
Thank you for your support of Park Bible Baptist Church.
It is because of your generous giving we can continue to partner together to bring the gospel to Pennsville and South Jersey!
MEALS ON WHEELS
Meals on Wheels is seeking volunteer drivers to cover their delivery routes, they deliver about 40,000 hot nutritious meals annually to homebound elderly and disabled residents of Salem County. It is a small commitment of time, yet it can be one of the most rewarding volunteer experiences you will ever encounter. Just 2 hours every four weeks delivers much more than a meal. There is a great need for volunteers at this time especially in the areas of Carney's Point, Penns Grove and Salem. To learn more about this opportunity, please contact Teresa Christoff, 856-935-3663 or tchristoff@scmealsonwheels.org
CHURCH OFFICE HOURS & PRAYER CHAIN
Tuesday-Wednesday-Thursday
9 - 12:00 PM
Margie Craven
678-2528 Church - T-W-T
981-5387 Cell - anytime
678-8064 Home - anytime
THIS COMING LORD'S DAY
April 30
Pastor Tim Rehmer
The Fullness Of God
Ephesians 3:17-20
Hymns:
To God Be the Glory
All I Have Is Christ
All Hail the Power of Jesus' Name
Doxology
NO Evening Service
HAPPENING NEXT WEEK
SUNDAY 30th
Sunday School 10 AM
Morning Worship Service 11 AM
Quarterly Business Meeting
Young Guns 4:30 PM
NO Evening Service
WEDNESDAY 3rd
Ladies Missionary Society
Men's Group 6 PM
Prayer Meeting 7 PM
THURSDAY 4th
Ladies Bible Study 1 PM
STEWARDSHIP
Treasurer's Report
4/23/2023
Weekly Budget Need: $2,591.64
Receipts towards budget: $623.00
Weekly Surplus or (Deficit): $(1,968.64)
Year-to-Date Budget Need: $44,057.84
Year-to-Date Budget Receipts: $32,492.56
Year-to-Date Surplus or (Deficit): $(11,565.28)
Capital campaigns:
Youth work project - Shed $0.00
[Total receipts $3119]
[Project cost ~$4847]

Our address is: 95 Sparks Ave, Pennsville, NJ, 8070