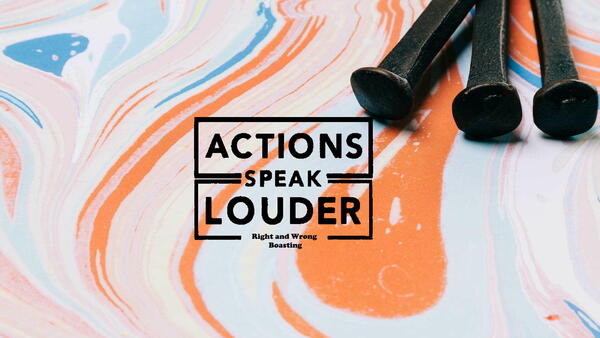 RIGHT AND WRONG BOASTING
THIS SUNDAY AT SOUTH COAST CHURCH...
September 20th, 2020:
This Sunday Morning we'll continue with our Series through the Book of James called "Actions Speak Louder" and I believe that this week's message will be impactful for us all. In the last part of Chapter Four of his Book, James challenges believers on the question of who really is "calling the shots" in our daily lives. I'm calling this message, "RIGHT & WRONG BOASTING" for our purposes tomorrow.
Did you know that Scripture clearly identifies both types of boasting as both right and wrong? Well… it most certainly does! We'll cover this more tomorrow.
So be sure to make plans to be with us tomorrow morning for our in-person outside service at 10:00 which will also include the Celebration of Communion together, or watch the message on-line at 10:45 on Facebook, YouTube, our www.sccib website or the sccib phone app.
Either way, I believe you'll be glad to say, at the end of the day, that it was good to be in God's Presence and to hear and respond to His Word!
God bless and I'll see you soon…
Craig
Welcome!
Our address is: 588 9th St, Imperial Beach, CA 91932, USA