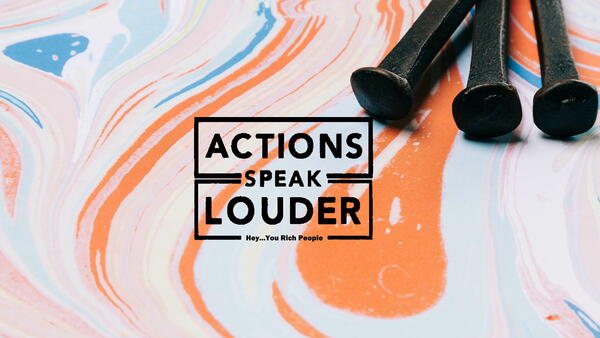 THIS SUNDAY AT SOUTH COAST CHURCH
Our "ACTIONS SPEAK LOUDER" Series Continues
"HEY... YOU RICH PEOPLE"
Please join us at 10:45 tomorrow morning as we jump back in to our Actions Speak Louder Series through the Book of James. The title of the message is "HEY… YOU RICH PEOPLE" it is certain to be both e challenge and a blessing. We have two options for you tomorrow morning.
OPTION ONE: We will meet INSIDE for our in-person service in the Sanctuary. We will check temperatures at the door and face masks/shields are still required. Children will continue to sit with their families.
OPTION TWO: We have installed new cameras in the Sanctuary and we will be attempting to LIVESTREAM the service. It can be viewed on any of our prior internet options.
Either way, we will have church together!
Also, starting this Sunday Night at 6:00, we are launching a special "Call to Prayer" also in the Sanctuary. We will intercede for our nation and for various things that need the help of our all-powerful God. I pray that you will join us.
Have a great rest of your day and we'll see you soon!
Craig
Welcome!
Our address is: 588 9th St, Imperial Beach, CA 91932, USA