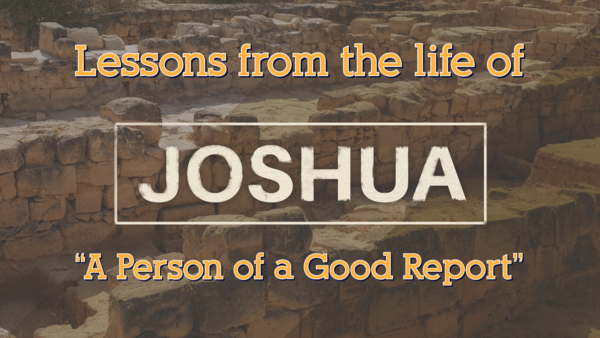 LESSONS FROM THE LIFE OF JOSHUA
"A Person of a Good Report" November 1, 2020
This Sunday at South Coast Church...
Happy Saturday Afternoon!
Tomorrow Morning we begin a new series called LESSONS FROM THE LIFE OF JOSHUA and I'm sure that this teaching will both bless and challenge each one of us. Our first topic is taken from Numbers 13 and 14 and covers the concept of being "A Person of a Good Report" which is something we all need to both consider and commit to in these crazy times.
So... be sure to set your clocks back one hour before you go to bed tonight (if you still do such things) and join us tomorrow morning at 10:45 for our in-person service in the Sanctuary or on line using one of our internet options.
Have a great rest of your Saturday and we'll see you soon!
Welcome!
Our address is: 588 9th St, Imperial Beach, CA 91932, USA