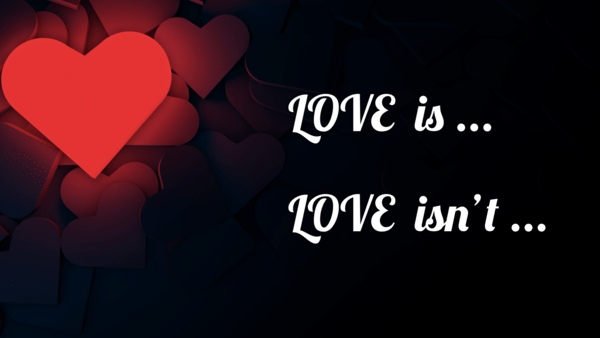 Love is... Love isn't...
November 29, 2020
Coming this Sunday from South Coast Church...
Now that the Thanksgiving gathering is over for this year, it's time for a little bit of self-assessment. How did you do at showing love to your family and friends? Did you succeed at loving people this week or did you allow the stress of the moment to cause that "occasional "victory loss" with the accompanying frustration, shortness of patience with the strong possibility of curtness and/or rudeness?"
If this sounds familiar around the Holidays or at any other time, you are not alone and this week's subject is just right for you! "Love is... Love isn't" is the title for our time together this Sunday and it may be a little difficult to apply for some. But if we take God's Word to heart, I promise you, we will all be better off for it and our lights will shine so much better.
So... be sure to join us on line at 10:45 this coming Sunday Morning on Facebook, YouTube, the sccib website or our sccib phone app. You will be glad that you made time for the Word of God.
By the way... I 'm sure grateful that we serve a God of second chances, third chances, fourth chances... aren't You?
Have a great weekend and we'll see you soon!
Welcome!
Our address is: 588 9th St, Imperial Beach, CA 91932, USA