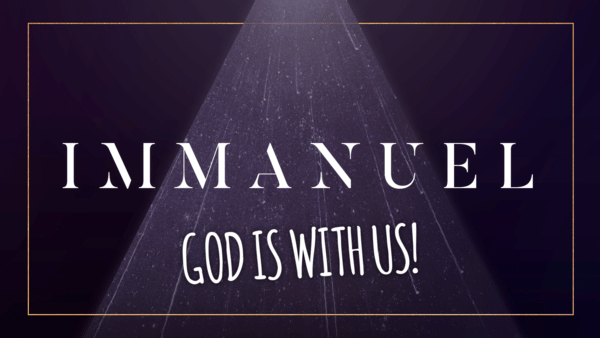 IMMANUEL God is with Us!
December 6, 2020
We begin to celebrate the birth of our Savior this Sunday at South Coast Church!
This week we begin a series of messages centering on the birth of Jesus Christ, the Savior of the World!
In our "busyness" with all the business of this Christmas Season, let's be sure to keep the "main thing" the main thing as we remember and we rejoice that Jesus came down to be with us human beings. He became flesh... just like us. He walked this Earth... just like us and He experienced some of the same things that we experience.
Best of all... Jesus Christ came to give His life for each one of us and it all starts with His birth. It starts with the day we set apart as Christmas!
"IMMANUEL" which means "God is with Us" will be the topic for tomorrow and we look forward to sharing this message with you. Please join us on line on Facebook (South Coast Church) or YouTube (South Coast Church Imperial Beach) or on the sccib website or phone app.
Have a great rest of the weekend as we start the celebration together with Jesus Christ at the center of it all!
Welcome!
Our address is: 588 9th St, Imperial Beach, CA 91932, USA