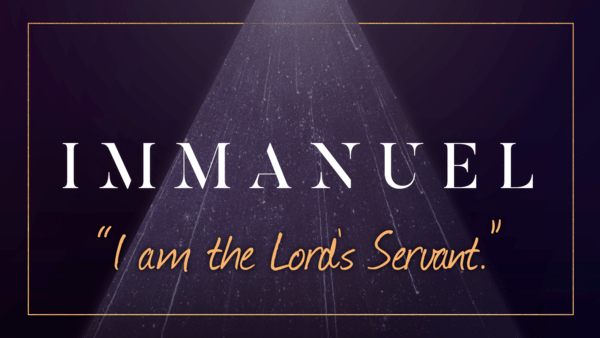 "I am the Lord's Servant."
December 13, 2020
We continue our IMMANUEL Series tomorrow!
Be sure to join us online tomorrow morning at 10:45 as we continue our IMMANUEL Series with a message centered on the response of this young Woman who God supernaturally used to bring the Savior of the World to mankind. "I am the Lord's Servant" is our message title for tomorrow and you won't want to miss it!
So be sure to catch us (again at 10:45 tomorrow morning) on Facebook, YouTube or our sccib website or phone app and let's make it a great Sunday together!
Also, we want to give a great big "THANK YOU" to all of you who continue to generously support the ministry of South Coast Church! If you have not been able to donate due to our not meeting in person lately, please feel free to mail you gifts to the church at 588 9th Street, Imperial Beach, CA 91932 or take advantage of our on-line giving options.
Also, please make plans now to join us next Sunday Night (12-20) for a special in-person, outdoor gathering that we're calling our "Campfire & Candle, Christmas" which will include Carols, the Christmas Story, Sitting around multiple campfires, Hot Chocolate, Apple Cider and Cookies! Bring your own jackets, blankets and chairs and we'll take care of everything else! We'll start at 6:00 that night and this will be an addition to our morning's Livestream service. The evening promises to be a great time together!
Have a great rest of the weekend and may God continue to bless and protect you all!
Welcome!
Our address is: 588 9th St, Imperial Beach, CA 91932, USA