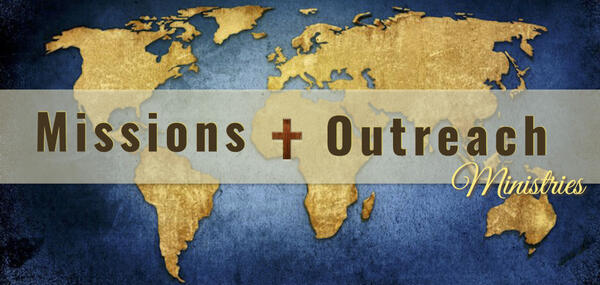 SOUTH COAST CHURCH Missionary Window
DECEMBER 14, 2020
Let's remember our Missionaries during the Holidays!
Good morning, Church Family. How much we sometimes take things for granted. Wouldn't we all choose to be inside our church worshipping, fellowshipping, listening to our shepherd's message in person! Well, let's be grateful that we can still do the majority of these NO MATTER WHERE WE ARE because our Lord is EVERYWHERE.
Especially during these times, All 29 of our missionaries continue to need His Church (US) to pray and support their efforts to take the Lord's WORD to all the world as He commanded. Today let's pray for all of them (where there is no last name or specific country it is because it is too dangerous for publication):
PLEASE CONTINUE TO PRAY FOR THESE MISSIONARIES FOR:
OPPORTUNITIES... BOLDNESS... PROTECTION...EASE OF TRAVEL
FOR RENEWAL AND REFRESHING AND THAT GOD'S WORD AND THE MESSAGE OF JESUS CHRIST WILL CONTINUE TO BE SPREAD!
HERE ARE OUR SCC MISSIONARIES:
MICAH & KARISSA ADAMS BOLIVIA
JOHN & JOANNE BASS USA (INDIAN TRIBES)
TOM & CONNIE SOUTHEAST ASIA
DAN & JANELL CAMPBELL USA
DAVID & MARSHA CLEAVELAND USA (INDIAN TRIBES)
GILBERT & VIRGINIA CONTRERAS ARGENTINA
TROY AND GINNETTE DOUDY PERU
DOUG & SHERRI ARABIAN PENINSULA
JJ & NELIA FERRELL ROMANIA
MIKE & DODY FILES SOUTH AMERICA
JUAN CARLOS & COLETTE GONZALEZ JAPAN
JUDY GRANER COLUMBIA
LARRY & MELODEE GREUTZMACHER MEXICO
KARLA & JIM GUTEL USA (U.S. MISSIONS)
LEVYS & BONNIE HERNANDEZ NICARAGUA
KIRK & YVONNE JONES PANAMA
BRANDON KERTSON CHI ALPHA (USA)
DAN KLEPEL THAILAND
MARY MAHON COSTA RICA
AMERYN ARABIAN PENINSULA
DAVID & CAROL SCHMIDT CAMEROON
STEVE & BARBARA SCHULTZ ROYAL RANGERS INT'L
OSMAR & LINDA SILVA PORTUGAL
STEVE & LIZ SKIPPER LATIN AMERICA
RANDY AND BECKY TARR WEST AFRICA
BOB & JUDY WILLARD USA: URBAN CHURCH
DAVID & MARGOT WOODWORTH COLUMBIA
DIRK & BOBBIE CURRIER THAILAND
STEVE AND EVI BARTEL COLUMBIA
COMPELLED
Please be praying for all of our South Coast Church Missionaries
and remember to continue your monthly giving to support
their work for the Lord around the world.
The Mission of the Church is Missions
Welcome!
Our address is: 588 9th St, Imperial Beach, CA 91932, USA