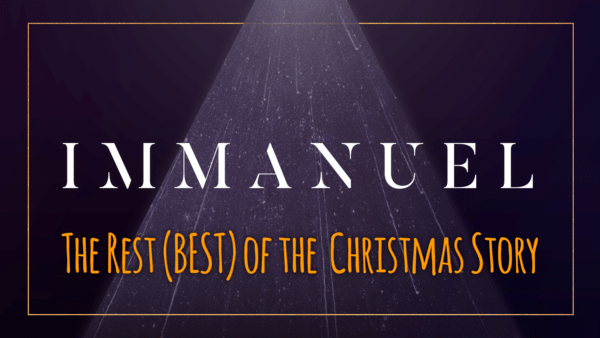 Immanuel: The Rest (BEST) of the Christmas Story
December 20th, 2020
This Sunday at South Coast Church...
Tomorrow we'll complete our IMMANUEL Series with a message from the 1st and 2nd Chapters of the Gospel of Luke.
"The Rest (BEST) of the Christmas Story" is our sermon title and it will be a great time in the Word as we focus our thoughts on the reality of the reason why we celebrate Christmas Day. That reason, of course, is the birth of our Lord and Savior: Jesus Christ!
So please tune in to our Livestream Service tomorrow morning at 10:45 by way of Facebook, YouTube or on our website at sccib.com and you will be glad to have been with us!
ALSO! Please remember that we're going to have a special in-person Christmas Gathering this Sunday Night at 6:00 and YOU are invited!
We'll have Campfires, Candles, Carols, Cookies, Cider, Hot Chocolate and the Christmas Story.
Be sure to bring your chairs, coats and maybe even blankets for this very special outdoor event.
It will be great to see each other once again and we hope to see you too!
Have a great day and we'll see you soon!
Welcome!
Our address is: 588 9th St, Imperial Beach, CA 91932, USA