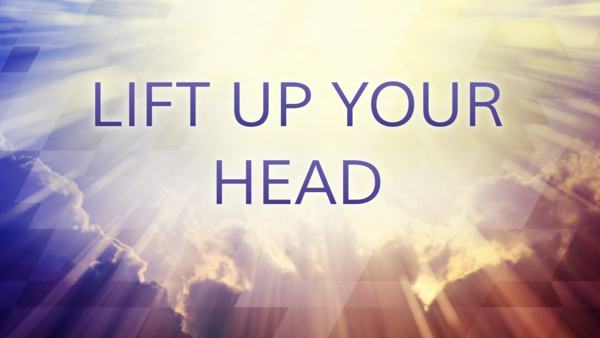 Lift Up Your Head
December 27th, 2020
Tomorrow Morning at South Coast Church...
We trust that you had a wonderful Christmas Celebration and are well on your way to having a fantastic weekend!
Tomorrow morning our own Pastor Kurt Rothwell will be bringing a great message to bring this 2020 Year to a close called "LIFT UP YOUR HEAD" and it will be a very timely, appropriate and encouraging word for all of us.
So be sure to "tune in" at 10:45 on Facebook, YouTube or our sccib.com website or phone app. Be sure to include those "Hey Everyone" and "Amen" comments as the Livestream plays.
Also, we want to give our sincere thanks to all of you who have been so faithful in your financial contributions this year and also we want to remind you that we are coming to a close for 2020. If you would like to give a "current year" donation to South Coast Church, you can mail a check to "South Coast Church" at 588 9th Street, Imperial Beach, CA 91932. You can also use our exterior mail drop just south (left) of the main church entry doors or give through our online giving options. Thank You, again, for your faithfulness... especially this year!
As we see 2020 come to a close, we want to remind you all that you are in our regular prayers and that we are believing for healing for our land, healing for our government, healing in our homes and healing for His church! We believe that God is still on the throne and He is not confused, worried or the least bit stressed! We believe that "greater things" are just around the corner for us all!
Keep the Faith and we'll see You soon!
Welcome!
Our address is: 588 9th St, Imperial Beach, CA 91932, USA