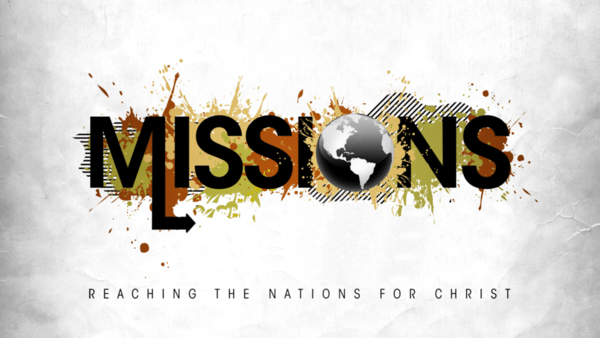 SPECIAL GUEST MISSIONARIES
MARCH 28, 2021
THIS SUNDAY AT SCC...
Tomorrow Morning we have some very special guests with us and you, for sure, will want to hear all about the exciting things that God is doing through these great Missionaries!
I'm just going to call them Tom and Bonnie and exclude their last name because this dedicated couple serves as Assemblies of God Missionaries in an area that is highly sensitive. What we will hear tomorrow, though, will be the very real accounts of what God is doing even in times of great danger in the lives of people who so desperately need to know Him.
So... please make plans to be with us inside the Sanctuary this Sunday Morning at either 9:00 or 10:45 for a great time together. We will be following the required protocols for indoor services to include social distancing, spacing and of course: "Love Thy Neighbor, Wear a Mask" which will need to be worn at all times while inside and in the proximity of others folks.
Children will be with their parents, for now, but we are planning on re-launching Children's Church for both Sunday Service times beginning Easter Sunday! Stay tuned for more information.
If you're not quite ready yet to join us in person, our Livestream Broadcast can also be viewed this Sunday Morning at 9:00 as well as 10:45 on Facebook (South Coast Church) and YouTube (South Coast Church Imperial Beach) and then later on the sccib.com
website.
Have a great weekend and be sure to include the Lord, His Word and His people in your plans for Sunday!
Blessings...
Pastor Craig
Welcome!
Our address is: 588 9th St, Imperial Beach, CA 91932, USA