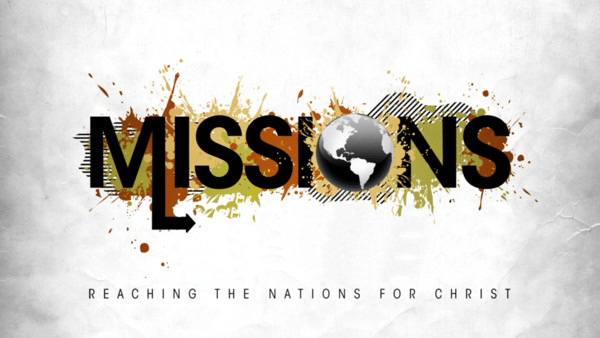 APRIL MISSIONS WINDOW
APRIL 18, 2021
A SPECIAL CALL TO PRAYER...
Missionary Prayer Window April 18, 2021
A number of our missionaries are in countries which are heavily populated with individuals who are of the Muslim faith. It not unusual for them to have to be careful letting it be known that they are Christians and /or missionaries. It is helpful to know more about those for whom we pray. This month we are asking that the people of God pray for our missionaries in these locations…but more importantly our missionaries would ask you to pray for open hearts for these Muslim people. For 1.8 billion Muslims Ramadan is a time of increased spiritual devotion, including additional prayer and refection on the Quran. Join our missionaries that in these unprecedented times, there will be an unprecedented move of the Spirit, turning hearts and minds to Jesus. You can go to www.prayercast.com to receive prayer videos or to learn more about praying for Muslims. The points below are from one of our missionaries. Let's share his heart!
WANT TO CHANGE THE WORLD?
PRAY!
FEAR IN THE MUSLIM WORLD:
Muslims attempt to please God – as they understand Him from the Quran – largely by performing prescribed religious duties. In public, Muslims fear what others think of them. They dare not do anything to bring shame on their family. Beatings, shunning, and even death can be the result. Women are especially susceptible to these fears. They can be beaten for liking the wrong boy, the wrong music, or voicing the wrong opinion.
In private, Muslims fear God and wonder whether they are doing enough to please him. The Quran teaches that God is always watching (4:1, 33:52). Muslims hope that when they die their good deeds will outweigh their bad deeds – and even then, salvation is never assured.
Everyone will be rewarded or punished based on how well they performed the prescribed duties. They will be made to cross a razor-thin wire over the inferno that is hell, either entering paradise safely or falling off into hell. Its horrors are vividly described in Quran 3:91, 4:56, 4:145, 17:97, 22:19-20, 23:104, 40:70-72, and 70:11-16.
PRAYER POINTS
Pray for Muslims to see God as their loving Heavenly Father.
Pray for Muslims to know and accept the perfect love of Jesus that casts out fear.
Pray for the spirit of fear to be replaced by His spirit of power, love, and self-control.
WHAT DOES ISLAM LOOK LIKE IN USA?
WHAT ARE MUSLIMS' GREATEST STRUGGLES IN USA?
WHAT IS GOD DOING AMONG MUSLIMS IN USA?
The first Muslims in America were most likely African slaves owned by 16th century European explorers. In the 18th century, Thomas Jefferson campaigned in Virginia for freedom of religion not just for Christians, but for Muslims, Jews, and even "pagans."
Other Muslims came to America from the Middle East in the late 1800s and early 1900s for economic reasons, often settling in the Midwest. The Ford Motor Company employed many at its various factories. In the 1950s Muslims came from Palestine, Iraq, and Egypt, and later on others arrived from Africa and Asia. In recent years Muslim refugees have come to America seeking safety and security.
There were an estimated 3.45 million Muslims in the US in 2017, about 1% of the total population. That number grows by roughly 100,000 per year, mostly because Muslims tend to have more children, not because people are converting to Islam. Most Muslims in America are Sunni, but they are very diverse in their language and cultural backgrounds.
A specific and separate expression of Islam in the African-American community, known as the Nation of Islam, is a controversial combination of Islamic theology and issues related to racism and civil rights. Its most notable leaders have been Malcolm X and Louis Farrakhan. In 2017, only 3% of US-born African Americans identified with the Nation of Islam; the majority of Black Muslims would consider themselves Sunni.
PRAYER POINTS
Pray for the lonely and brokenhearted to find healing, hope, and love in Jesus.
Pray for deep friendships with believers who will lovingly lead them to Christ.
Welcome!
Our address is: 588 9th St, Imperial Beach, CA 91932, USA