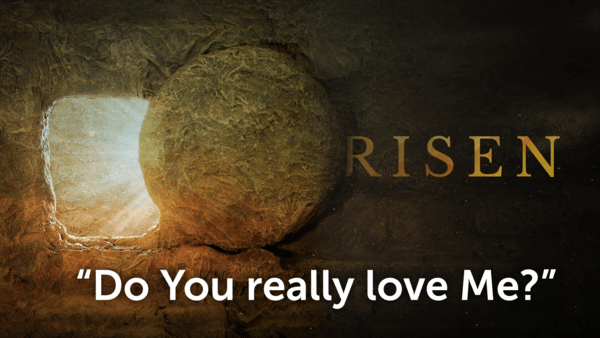 Do You really love Me?
April 18, 2021
This Sunday Morning we continue with our special series called "RISEN" that highlights some of the events that happened during the 40-days between the time that Jesus walked out of the tomb and when He ascended up to heaven.
Tomorrow's Message is titled "Do You Really Love Me?" which comes from the last Chapter of the Gospel of John. We'll read how Jesus restores Peter and renews the original mantle and calling on Peter's life.
Peter's story is a great reminder of the fact that our Lord is in the "restoration business" and His mercy and His grace is available for every one of us!
So... please make plans to be with us inside the Sanctuary this Sunday Morning at either 9:00 or 10:45 for a great time together. We will be following the required protocols for indoor services to include social distancing, spacing and of course: "Love Thy Neighbor, Wear a Mask" which will need to be worn at all times while inside and in the proximity of others folks.
Children's Church is now up and running for both Sunday Service times for Kindergarten though 6th Grade. Your kids will be spending the entire service in the Student Center so please be sure to drop them off early for some great things that our SCC teachers have planned for them!
Our Livestream Broadcast can also be viewed this Sunday Morning at 9:00 as well as 10:45 on Facebook (South Coast Church) and YouTube (South Coast Church Imperial Beach.
Have a great weekend and be sure to include the Lord, His Word and His people in your plans for this Sunday!
Blessings...
Craig
Published 7 days ago
Welcome!
Our address is: 588 9th St, Imperial Beach, CA 91932, USA
Unsubscribe to stop receiving newsletters from South Coast Church Imperial Beach
Amen
Like
Praying
Agree
Praise the Lord!
Stand firm


Welcome!
Our address is: 588 9th St, Imperial Beach, CA 91932, USA