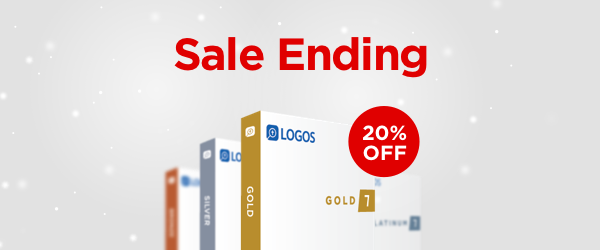 This is it—20% off ends this weekend!
This is it. The best deal we've offered on Logos in years ends Saturday at 11:59 p.m. (PT).
What you need to know:
Saturday is the last day to get 20% off Logos 7 libraries.
Logos 7 libraries offer top Bible study resources at up to 90% off their regular prices. (The 20% off is on top of the 90% discount.)
You'll only pay for what's new to you.
Add those together, and there's never been a better time to get a higher-level library or check out tradition-specific libraries. Browse all the library options now.
Need help selecting the perfect library? Our Resource Experts are on the phone until midnight Saturday to help you out. Give them a call at 888-270-7536.
Logos Bible Software is the world's leading tool for digital Bible study, and a product of Faithlife.
Our address is: Bellingham, Washington