Oak Grove Reminders
Here's your update! Read through it all. :)
Recharge Student Six Flags Takeover 7/27
Youth (Incoming 7th-12th grade) Six Flags Over Texas: Leave at 9:00am from church and return at 10pm, lunch and dinner included (cost: $60, If you have a season pass the cost is $25 for the meal pass.) We are excited to celebrate our incoming 7th graders!
A Marriage of Your Dreams Seminar
Marriage Seminar – August 14th, 21st, 28th, and September 11th.
Dream bigger, love better, and experience a deeper relationship with God and your spouse than ever before. After celebrating 50 years of marriage, pastor and counselor Paul Tripp will help you discover how to through Christ's redeeming work. We will be hosting this seminar at the church for four Sunday's starting on August 14th at 2:30pm and continuing August 21st, 28th, and September 11th. The cost is only $10 per couple. There is childcare provided. Click the links below to register:
What: Marriage Seminar with sessions from Paul David Tripp
When: August 14th, 21st, 28th, and September 11th.
Where: Oak Grove Baptist Church
Who: Married couples, or couples who may be dating or engaged.
What's the cost?: Only $10 per couple! (Please register each person attending at $5 per ticket.) Childcare is FREE but you will need to register each child and choose the childcare option.
Schedule:
2:30pm – Check-in and drop kids at the Children's Building
2:45pm – Session 1
3:30pm – Small Group Discussion
Backyard Bible Club - Sign up today
Backyard Bible!!!! Click the picture or the link below for more info. We are so expectant for God to move in a mighty way in the CS community through this event! If you are willing to serve please contact Melinda@myoakgrovechurch.com
Please register here. :) https://ogbcs.com/backyard-bible-club
SUMMER HELP NEEDED
For the months of June and July, China Spring Cares provides a bag of food each weekend for 100+ students. They include 5 ready to eat meals plus snacks to make sure our students have lunch through the summer.
What does a typical bag include?
1 water, 2 juice boxes, 1 pop top meal, 1 tuna meal, 2 fruit cups, 2 pudding cups, 2 cereals, 2 granola bars, 2 pkg crackers, 1 oatmeal, 2 mac & cheese, 1 apple
They need volunteers to help pack the bags of food and to deliver the bags to the students. They will be doing this every Wednesday morning starting on June 15 through August 3. Below is the link for you to use to sign up for the day/s you would like to help. For more information please visit https://www.chinaspringcares.org. There are other ways to volunteer and they also have a list of donation needs on their site.
Men's and Women's Prayer Groups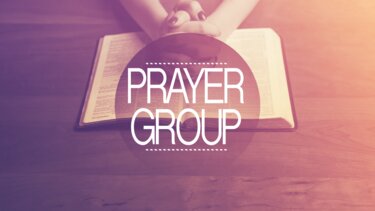 All prayer groups will continue through the summer.
Men's prayer at 6:30am on Monday's in the Fellowship Hall.
Women's prayer at 6:30pm on Wednesday Nights in the Children's Building.
Join together as we pray for each other, our church, our families, and our community!
Deacon of the Week List
If any needs arise please feel free to reach out to one of the Deacon's of the Week.
7/10 - Paul Anderson & Shaun Shows
Our address is: 614 Oak Grove Loop, China Spring, TX 76633