Oak Grove Reminders
Here's your update! Read through it all. :)
Children's Ministry Team Meeting Tonight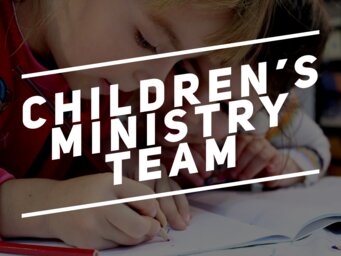 Children's Ministry Team planning meeting will be tonight from 5 pm to 7 pm. If you want to be involved with our Oak Grove children's department please come!
Ready, Set, Serve
**If you currently volunteer, sign up** **If you want to volunteer, sign up** :)
We are excited to gather all of our service volunteers in one place to cast vision and get ready for a new school year. If you serve in any area of our church or would like some information about getting plugged into serving, please come... If you plan to attend please register you and your children if they will attend for lunch. Lunch is provided.
Next Steps Class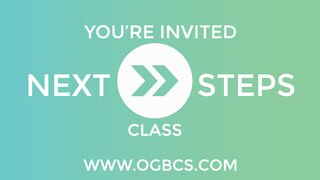 Having a church that you can call home is so important. Being a part of Oak Grove means being connected to a family of believers. We invite you and your family to make Oak Grove your church home. Our Membership Class is taught by our pastors to give you a chance to hear first-hand the values and vision of Oak Grove. This class gives you an opportunity to ask questions and hear how you can connect with our church. This is purely an informational class. We will give you an opportunity during the class to fill out a membership form to become a member of Oak Grove but it is not required.
Join us for our Next Steps Class this Sunday, during the Grow Groups Sunday School hour 9:45pm-10:15am in the worship center. We will provide breakfast and childcare however, students are encouraged to attend with their parents.
I encourage anyone and everyone to attend even if you have been coming here for a long period of time. It's so important to know how to get involved at Oak Grove.
Click this link or the picture above to register so we can have a headcount for breakfast.
Kids's Church this Fall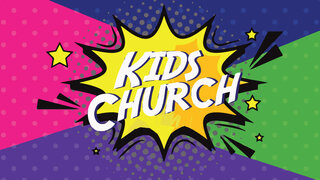 We are so excited about opening a Kids's Church for 1st grade and under. We would like to kick this off for the Fall at the beginning of the School Year! Let's re-group our volunteers for this. Please send an email to Eric and Jordan to let them know you are still in for serving. Also, I know we were still in need of a couple of volunteers so if you would please email them. We are trying to keep it on a 4 week rotation So you would only have to serve one time a month. Eventually we want to get to 6 week rotations. So the more that sign up to serve the longer the rotation. What an awesome opportunity to share the Gospel with the kids! Curriculum will be supplied. If you are willing to volunteer for Kids's Church please contact Eric and Jordan Benson at ebjacks03@yahoo.com
A Marriage of Your Dreams Seminar
Marriage Seminar – August 14th, 21st, 28th, and September 11th.
Dream bigger, love better, and experience a deeper relationship with God and your spouse than ever before. After celebrating 50 years of marriage, pastor and counselor Paul Tripp will help you discover how to through Christ's redeeming work. We will be hosting this seminar at the church for four Sunday's starting on August 14th at 2:30pm and continuing August 21st, 28th, and September 11th. The cost is only $10 per couple. There is childcare provided. Click the links below to register:
What: Marriage Seminar with sessions from Paul David Tripp
When: August 14th, 21st, 28th, and September 11th.
Where: Oak Grove Baptist Church
Who: Married couples, or couples who may be dating or engaged.
What's the cost?: Only $10 per couple! (Please register each person attending at $5 per ticket.) Childcare is FREE but you will need to register each child and choose the childcare option.
Schedule:
2:30pm – Check-in and drop kids at the Children's Building
2:45pm – Session 1
3:30pm – Small Group Discussion
Wednesday Programs Are Returning 8/24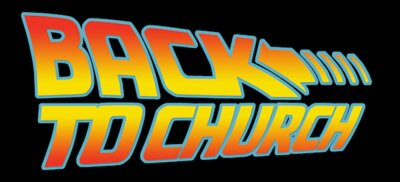 We are excited for the new school year to kick off! We will be returning to our regular Wednesday night programs (kids, youth, and adult Bible study) on August 24th. We will have an absolute party from 6:15-7:45pm on this day. We will have food, snow cones, games, etc. I hope that you will join us fro this kickoff. Please invite everyone you know!
Backyard Bible Club - Sign up today
Backyard Bible!!!! Click the picture or the link below for more info. We are so expectant for God to move in a mighty way in the CS community through this event! If you are willing to serve please contact Melinda@myoakgrovechurch.com
Please register here. :) https://ogbcs.com/backyard-bible-club
Men's and Women's Prayer Groups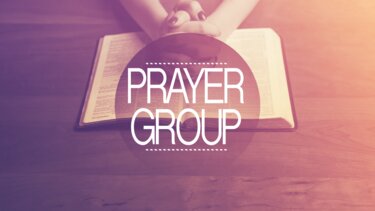 Men's prayer at 6:30am on Monday's in the Fellowship Hall.
Women's prayer at 6:30pm on Wednesday Nights in the Children's Building.
Join together as we pray for each other, our church, our families, and our community!
Our address is: 614 Oak Grove Loop, China Spring, TX 76633