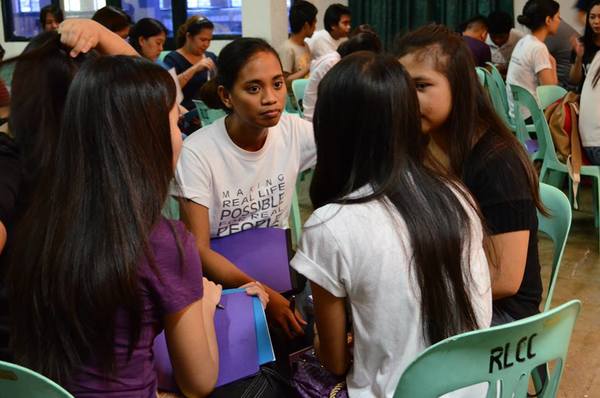 LIFE in your LIFE Group Meeting
How to improve your LIFE Group meetings
Introduction
Sometimes people are not motivated to attend LIFE Group meetings because it's boring and pointless. It's not intended to be like that, but often, without careful planning, it can easily become one. To avoid this situation, and to make the LIFE Group meeting truly life-giving, the leader must plan ahead by asking his or her members if they can share any of the following items during the meeting. The goal is to know in advance so that you can arrange your agenda in the most effective way.
1. Lessons learned
The Bible is the word of God and it's the final authority for all belief and practice. However, the word of God can also come to us through many different ways. He can use different kinds of instruments to communicate His word to us. Of course, the Bible must be the final authority in determining the validity of any truth claim.
Now the Berean Jews were of more noble character than those in Thessalonica, for they received the message with great eagerness and examined the Scriptures every day to see if what Paul said was true. (Acts 17:11)
It's good to know if anyone in the group can share a lesson that they have learned from God's word either directly or indirectly. The group can listen openly but critically, testing if what is being said is aligned with God's truth or not. The goal must not be to debate or contradict anyone who shares, but to grow together in the knowledge of God's word.
2. Inspirational elements
What then shall we say, brothers and sisters? When you come together, each of you has a hymn, or a word of instruction, a revelation, a tongue or an interpretation. Everything must be done so that the church may be built up. (1 Cor 14:26)
Some people are gifted with artistic skills that can inspire others. It can be through a song, a poem, a painting, or whatever artistic way to communicate God's truth. Ask your group if anyone can volunteer any inspirational element during your meeting. Decide when to insert it in the group agenda. Creating a flow is important to make the meeting truly life-giving.
3. Faith challenges
Praise be to the God and Father of our Lord Jesus Christ, the Father of compassion and the God of all comfort, who comforts us in all our troubles, so that we can comfort those in any trouble with the comfort we ourselves receive from God. (2 Cor 1:3-4)
We all go through various testings in life. It would be good if there's a place where we can share them and receive comfort from one another. The LIFE Group meeting should be a place for honest sharing of struggles and questions. Don't be too quick to give advice. Instead, be quick to listen, understand, and empathize.
4. Experience with God
"About noon as I came near Damascus, suddenly a bright light from heaven flashed around me. I fell to the ground and heard a voice say to me, 'Saul! Saul! Why do you persecute me?'" (Acts 22:6-7)
God is at work in our lives. But sometimes we are not aware of it. It's good to be reminded that God is ever-present, and He is working in and through us to make us willing and able to do His will. Sharing with others our experience with God, which is also called our personal testimony, can be life-giving to everyone in the group. It can be how we came to know Christ, or how God is working in and through us during specific events.
Conclusion
A LIFE Group meeting should not be haphazard. It should not just be "led by the Spirit," meaning there's no direction or purpose. Sometimes this can just be an excuse for our laziness. To be led by the Spirit does not mean we do not plan. Instead, trusting in the Spirit, and relying on Him from beginning to end, we should carefully plan our LIFE Group meeting to include any or all of these elements:
Lessons learned
Inspirational elements
Faith challenges
Experience with God
Our LG meetings can be life-giving when there's LIFE in it.
Our address is: Real Life Center Old National Highway, San Antonio, San Pedro, 4023 Laguna, Philippines