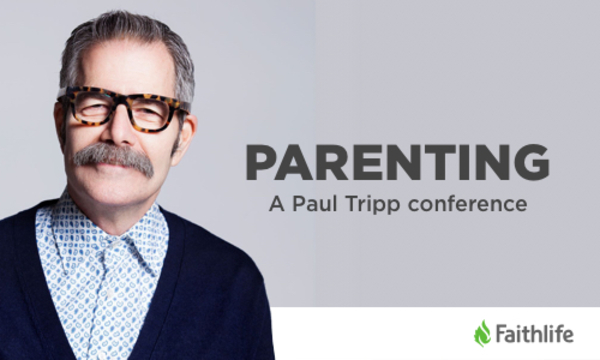 Don't Miss Paul Tripp's Upcoming Parenting Conference!
Nothing is more important in your life than being one of God's tools to form a human soul. But in the midst of folding laundry, coordinating carpool schedules, and breaking up fights, many parents get lost. Feeling pressure to do everything "right" and raise up "good" children, it's easy to lose sight of our ultimate purpose as parents in the quest for practical tips and guaranteed formulas.

Based on his award-winning and best-selling Parenting book, Paul Tripp will be speaking live to moms and dads around the world. In this encouraging and refreshing event, Paul Tripp will offer much more than a to-do list. Instead, he will present us with a big-picture view of God's plan for us as parents. But this even is not solely for parents - grandparents, youth ministry leaders, and anyone who knows and loves and parent should attend to be encouraged and equipped with this life-changing gospel message!
Paul Tripp will be speaking live on Friday, September 29 (7pm-10pm EDT) and Saturday, September 30 (9am-12pm EDT). Do those dates or times not work? Don't worry! A streaming license allows you, your group, or your church to replay the event as many times as you want through October 31.

Join a community that is passionate about creating strong, deep, Biblical marriages.
Our address is: Houston, TX, USA