ADVENT NEWSLETTER
Find out about all the exciting opportunities to connect with others, grow in Christ, and serve the community through our Newsletter. Please forward this to whomever you think would benefit.
MERRY CHRISTMAS!
Merry Christmas Church!
We are entering into Advent season this Sunday and I could not be more excited. For years, the people of God were looking for the promise of redemption, the long-awaited King who would save His people from their sins. At Christmas, we celebrate that reality that this King, indeed has come and his name is Jesus!
Advent is a beautiful and ancient tradition spanning back to just a few centuries after Christ's death. Although the specific traditions vary, Christians have been honoring the anticipation of the coming Christ through prayer, fasting, scripture reading and candle lighting for generations.
Advent is a time to remember and reflect on the beauty of Jesus' birth, but it's also a time of looking forward with hope and anticipation the return of our King and the fruition of the Kingdom of God.
As we enter into this season the question we are going to ask is: Who Needs Christmas? In doing so we are going to answer some of the existential questions of life?
Why do I exist?
Where do I find meaning in my life?
Where do I find healing and wholeness when I am broken and hurting?
What makes me special? Do I have any intrinsic value?
As we examine these questions we will see how the story of Jesus beautifully answers each one.
If you have friends or family who are wrestling with questions like these now is the time to invite them.
Ladies Christmas Tea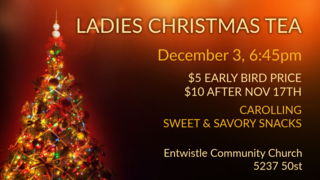 Marriage Course Intro Night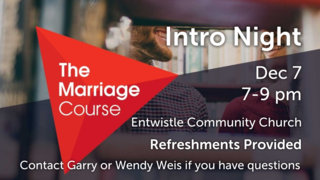 Cultivate - December 7 @ Brookharts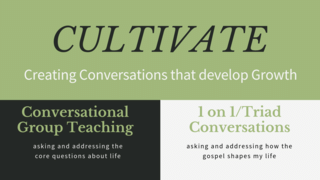 Reminder that Cultivate is Saturday - December 7 (Potluck @ 6pm - Teaching @ 7pm) @ Brookharts (5019 52nd Street Entwistle)
This month we will be exploring the spiritual discipline of prayer. So come to learn and grow in the power of prayer.
"To pray is to change. This is a great grace. How good of God to provide a path whereby our lives can be taken over by love and joy and peace and patience and kindness and goodness and faithfulness and gentleness and self-control. The movement inward comes first because without interior transformation the movement up into God's glory would overwhelm us and the movement out into ministry would destroy us." - Richard Foster
Men's Ministry @ Hope Mission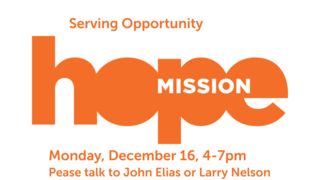 Or sign up in the Church foyer.
Christmas Potluck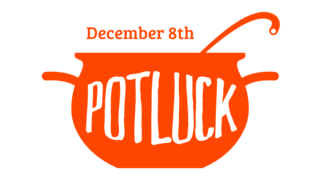 Resources for You

BGC Young Adults
BGC has been holding a leadership summit for our young adults since 2003. We target the teaching for those age 18-30. Singles or married are welcome. The next 2020 is coming up in February and will be at Cochrane, Alberta.
Please register online or talk to Pastor Micah if you are interested.
Our address is: 5237 50 St, Entwistle, AB T0E 0S0, Canada